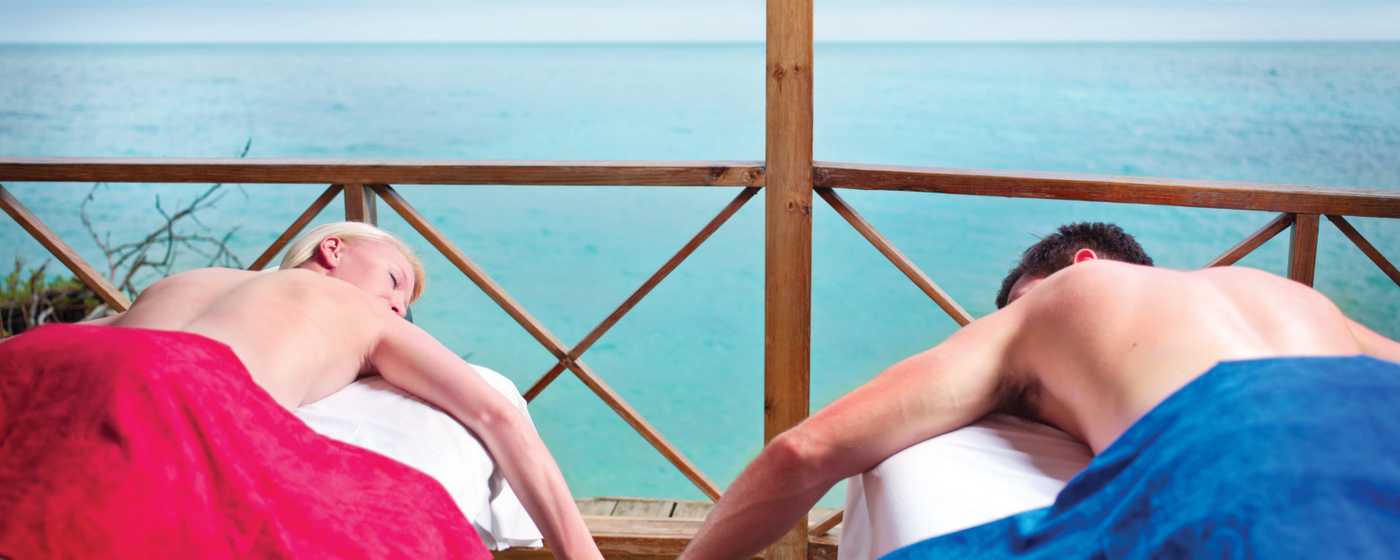 Romance in Jamaica
Romance
For Just the Two of You
A true lover's paradise, Jamaica is the ideal destination for the romantic at heart. Come to Jamaica to find love, deepen love, reconnect, and create enduring life-long memories.
Our tropical wonderland is the perfect place to spark adventure with a new beau. Get to know each other as you zip through the air above incredible rushing waterfalls then race each other on rugged dune buggies through the lush hillside jungles. See your love in a new light as you cuddle up next to each other at sunset, bright red and orange tones reflecting in their eyes.
Plan the perfect proposal against the backdrop of immaculate white sand beaches or by the candlelight of a luxurious gourmet meal. Say your "I Dos" in a castle with the most beautiful botanical gardens, alive with the sounds of exotic birds and butterflies floating by. Then return year after year to your favorite place in the world to renew your love for each other where everybody knows your favorite fruity cocktail.
This is the place for love. There are endless romantic things to do in Jamaica to spark intimacy.
Romantic Things to Do in Jamaica 
What are some of your favorite things to do together? In Jamaica, you'll find adventure, fantasy, luxury, exciting nightlife, and relaxing experiences to share. A couples spa treatment at a five-star resort is a great way to begin your romantic Jamaican vacation. Then, set off on an adventure trail to immerse yourself in your exotic surroundings.
This might include a visit to a towering waterfall for an aquatic adventure and a wonderful outdoor lunch by the river or the sea. Animal lovers may adore a trip to a zoo or farmstead to spend a day with snakes, horses, bunnies, and turtles. A late afternoon dinner at Glistening Waters complete with a boat ride out into the Luminous Lagoon ends the night in wonder and amazement.
Art lovers can spend endless days exploring the city's many museums and exhibition halls, learning about Caribbean culture. Create beautiful art and craft together at workshops and monthly artsy events or perhaps learn to cook a Jamaican meal together at a farm-to-table experience. Take a yoga class or run by the sea in one of our many road races and marathon events then visit the National Stadium to see the statue of Usain Bolt. Be sure to pop into one of the sprint icon's restaurants across the island for a truly Jamaican sports bar experience.
Romantic Restaurants & Resorts
There are some restaurants and resorts that ooze an especially romantic atmosphere to help you create those lasting memories. Our adult-only and clothing-optional hotels go above and beyond to provide sensory experiences that stimulate pleasure, and our gourmet restaurants, already very romantic in ambiance, will accommodate personal requests for proposals or just a special date night.
Jamaica is an excellent choice for your romantic getaway. Let us be the ones to sweep you off your feet.