Getting Here
Arriving to the island
Visiting Jamaica is made easy with many options to make your journey quick and enjoyable. However you choose to travel to Jamaica, our tips and resources will help make your passage as convenient as possible. The holiday of a lifetime starts with an amazing voyage to the home of "everything irie."
Jamaica Travel Tips
Did you know that there are three airports in Jamaica? This makes it very convenient to travel by air and land close to your chosen destination. Many of the finest Jamaican attractions are minutes away from any airport you select. Take advantage of our warm VIP reception services available at all major airports for you to enjoy.
If you're traveling by sea, you'll be welcomed at world-class ports in one of the island's major resort areas boasting top-notch facilities to begin your tropical excursion. Feel the beat of Jamaica the moment you enter the pier met by warm smiles, spicy bites, and a colorful island atmosphere.
It's always good to know beforehand any entry requirements, local holidays, or other travel tips specific to Jamaica. These tips will keep you safe, informed, and ensure that your holiday is most enjoyable.
Jamaica Vacation Packages
Take all the guesswork out of planning your holiday by booking one of our incredible Jamaican vacation packages brought to you by expert tour operators. They'll immerse you in the alluring pulse of our people, music, culture, and vibe with an experience tailored to your liking.
Climb the riveting Dunn's River Falls, taste the fiery bite of jerk chicken or jerk pork (or fish or veggies), sink your toes in the sparkling white sandy beaches, and move your hips to the baseline of the pulsating reggae beat. Get it all done with time to lay out on the beach and watch the skies come alive with the incandescent sunset rays thanks to your tour guides.
If you're still not sure what's the best way to get to Jamaica, then perhaps a travel agent can help. Our Jamaica travel specialists know the best time to go to Jamaica, the best places to hang out, and every nook and cranny of our rocking reggae isle. They can help you to plan your group trip, destination wedding, family vacation, or romantic getaway.
Getting to Jamaica is part of your incredible experience and these resources will make sure you enjoy every step of the way.
Jamaica is a well connected destination with international airports in the resort areas of…
Jamaica's main cruise ports in Montego Bay, Ocho Rios and Falmouth are…
Find an amazing vacation package through one of our premier online tour operators.
Whether you are in search of a destination wedding, a family getaway or other…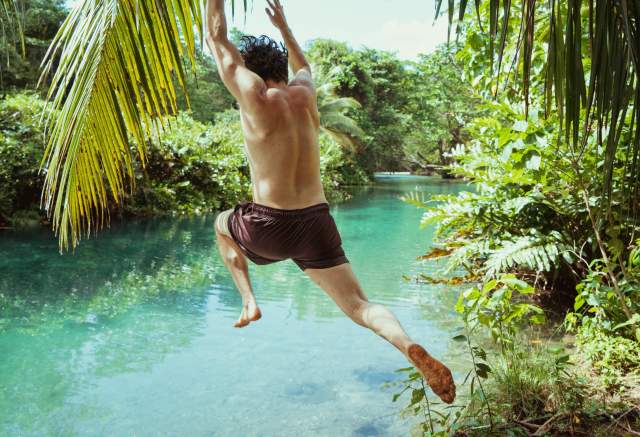 Tee off on some of the Caribbean's finest championship golf courses. With stunning…
Eat your heart out in Jamaica! We've got everything from jerk to world famous ice…