Luxury Experiences
From luxurious beachfront resorts and private villas, to world-class spas, and exclusive gastronomic experiences, our beautiful island offers unique experiences for everyone, including private yacht charters, exploring hidden coves, spa treatments, lush tropical gardens, and gourmet farm-to-table dining, to name a few. Add to that our warm hospitality, stunning beaches, and rich culture, and Jamaica promises to be the perfect place to relax and enjoy a luxurious getaway.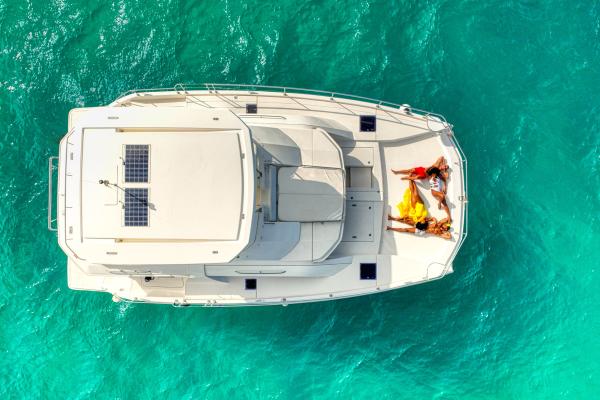 Famed for its long-standing history, classic sophistication, and authentic island elegance, Round Hill Hotel & Villas has been a magnet for jetsetters worldwide for many decades. Ideally situated in the rolling hills just west of Montego Bay on Jamaica's north coast, this iconic landmark guest list boasts royalty, world leaders, and Hollywood A-listers. As the title of the famous movie "How Stella Got Her Groove Back",  filmed at this luxurious property, aptly describes - Round Hill is the place to rediscover your best self amidst the unmatched beauty of the Caribbean. With a wide range of  amenities, fine dining options, world-class spa treatments, and its distinctive brand of laid-back island luxury, Round Hill exemplifies the highest standards in the tourism industry, consistently rated as one of the best hotels in the Caribbean.
Read more: On a Self-Care Trip to Jamaica, Getting My Groove Back Like Stella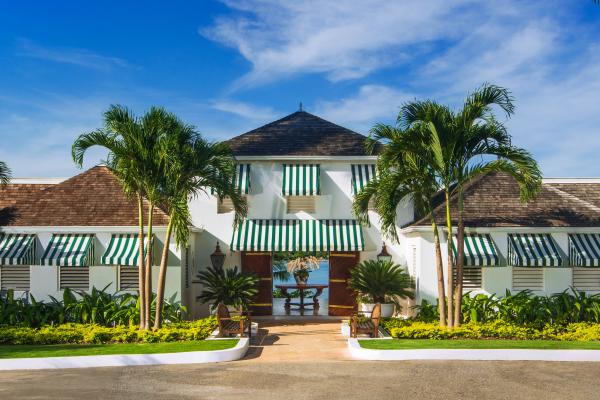 Negril, Jamaica's western Bohemian paradise, is famous for its white sand beaches, crystal clear turquoise waters, and lively local culture. Fondly dubbed the "Capital of Casual" for its laid-back ambience, it has become a popular spot for travelers who want to unwind and bask in the unspoiled beauty of our island. Negril's Seven Mile Beach is one of the most popular attractions for various water sports activities, so grab your sunglasses and sunscreen and get ready to work on your tan. There is nothing better than taking a refreshing dip in Negril's crystal clear waters, under clear blue skies while listening to the strains of Reggae music.
Located on Negril's rugged seaside cliffs are exclusive ocean front villas and suites, perfect for your private tropical hideaway. And, of course, you cannot forget to indulge in the mouthwatering flavors of our authentic Jamaican cuisine! For a unique fine dining experience, enjoy dinner overlooking the Caribbean Sea in private green grotto - perfect for celebrating your romance while watching one of Negril's spectacular pink sunsets. Once you become immersed in the barefoot luxury of this laid-back vibe of this coastal town, you may never want to leave.
Read more: ELLE Escapes: Negril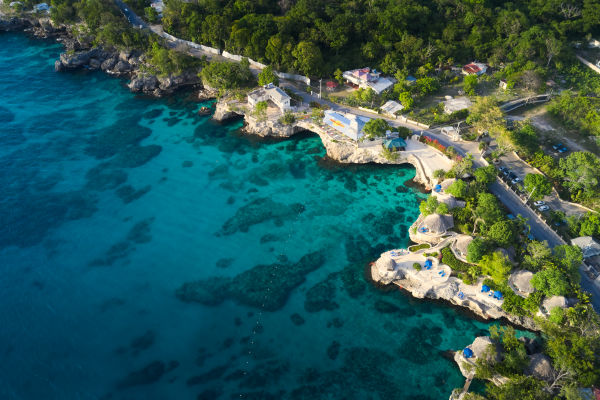 Bluefield Bay Villa is an excellent choice if you are seeking a luxurious retreat on the western coast of Jamaica. This exclusive selection of villas provides a unique blend of privacy, convenience, and breathtaking natural beauty. Each charming villa is equipped with the latest amenities to ensure a memorable vacation. Whether you are planning a romantic getaway, family reunion, or destination wedding, the Bluefield Bay Villas will surely provide an unforgettable experience.
Read more: A Reunion in Jamaica Brings Recalibration, Reconnection, and Lots of Rum Punch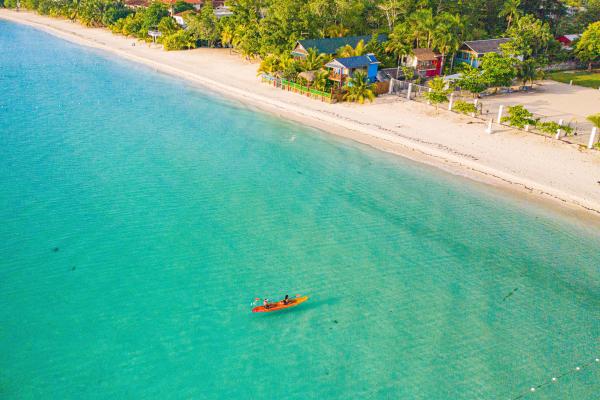 Frontier Airlines has you covered if you want a stress-free trip to Jamaica! You won't have to worry about layovers, connecting flights, or anything else. Plus, there's so much to do on our exotic island; from luxury resorts to delicious authentic food, there's something for everyone! It's time to come back to a luxurious vibe that comes alive in Jamaica.
Read more: Denver just got a direct flight to this Caribbean island known for music history and vegetarian cooking