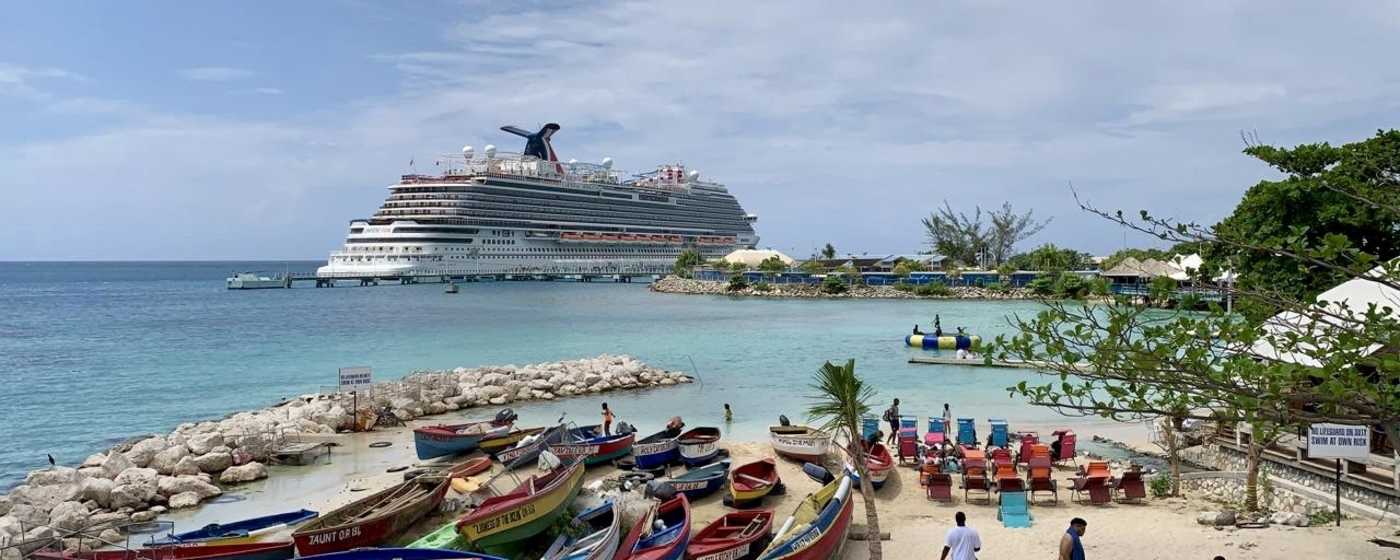 Cruise to Jamaica
Cruises
Welcome Ashore
Set your sights and sails for Jamaica! If you're looking to explore our island after arriving by pleasure boat or cruise ship, there are so many adventures waiting for you from our main ports in Falmouth, Montego Bay, Ocho Rios, Port Antonio, and Kingston.
Whether it's for a few hours or a few days, our island has an enviable past having welcomed and extended our special brand of hospitality to many seafaring guests. Jamaica's ports have greeted royalty, received artistes, and inspired writers. Celebrated explorers, famous pirates, and enthusiastic travelers have all found Jamaica as their treasure and pleasure ground. Chances are, we have an adventure that's just right for you.

Take a stroll along the bustling city streets and immerse yourself in the rhythm of daily life, hop on a tour and sit back as you listen to animated descriptions of the island, or rent a car and take in some local radio as you cruise around. Laze on the beach with the gentle rustling of lush foliage and crashing of waves creating a pleasant background noise like no other as you work on your tan. Climb a rushing waterfall just because you can and take in the sound of your own breathing as your heart rate goes back to normal.

Make sure to get your taste of the island, too. An appetizing start to your Jamaican culinary experience includes sampling delicious and exotic fruits in season, from juicy mangoes, jackfruit, papaya, and sweetsop to lip-smacking guinep, naseberry, and June plums found at markets and street-side vendors. You'll never forget the crack of a machete as it breaks into a fresh, green coconut to reveal nourishing water inside.

Be sure to get recommendations for the best pan chefs all with their own secret recipes for sizzling jerk chicken, jerk pork, and roast fish served up with spicy sauces and tasty hard dough bread. Or, go seaside for the melt-off-the-bones fish fare accompanied by a homemade "festival" or a flattened cassava cake called "bammy." Restaurants aplenty will satisfy your special craving from hot to haute.

Don't forget to take home your piece of the island. Go shopping in the craft markets, galleries, or inbound/duty-free stores for your special art pieces, rum, spices, or clothing that'll remind you of the unique beat of Jamaica.

No matter how short your stay, there's always a place and time to feel, taste, hear, and experience the very best of Jamaica.