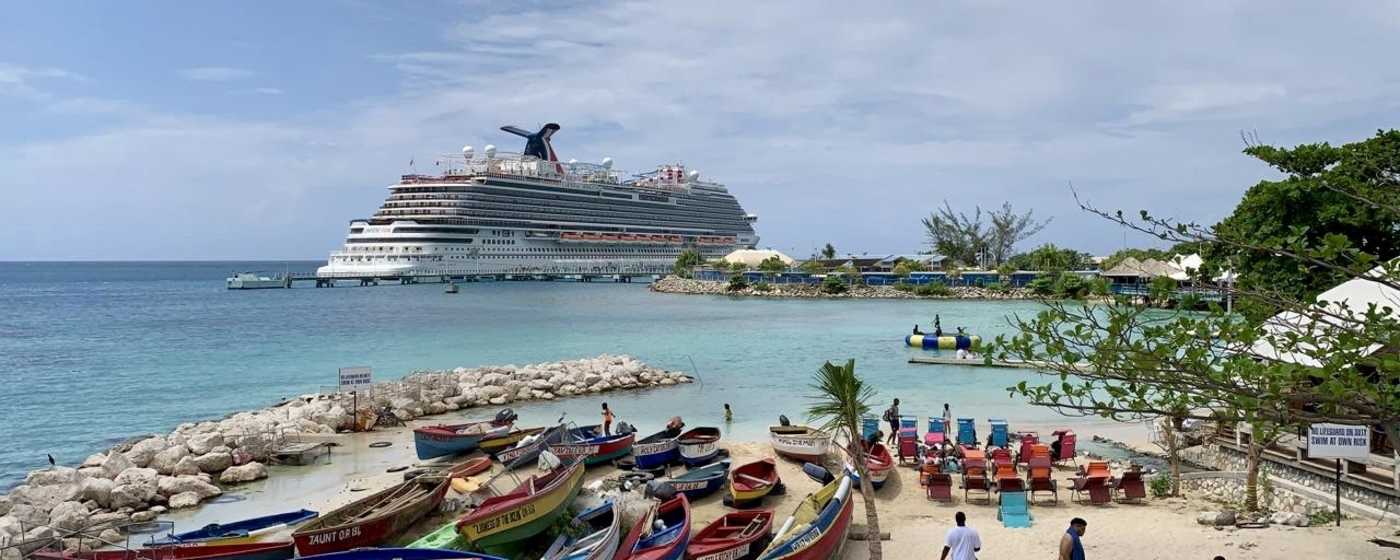 Cruise to Jamaica
Cruises
Welcome Ashore
Welcome to our shores! Cruising to Jamaica is exciting whether you're sailing solo or with your friends, family, or partner. With an exciting handful of options for adventurous day trips to choose from, it's easy to catch the thrilling spirit and vibe of Jamaica or indulge in relaxing experiences right at your port of entry. Sailing here on a private boat or on a fantasy cruise will delight your senses the moment our coast comes into view. Jamaica is the perfect destination for romance, adventure, relaxation, and cultural immersion and you can get a little bit or a lot of it as soon as the anchor is thrown overboard.
Jamaica Cruise Ports
Sail into one of our five ports and begin the journey of a lifetime. Each port is conveniently located in close proximity to many of our most famous attractions, the best Jamaican activities, and unique cultural experiences for you to explore. This means you can catch the island rhythm whether you're here for a few hours or a few days.
Our cruise ports are only minutes away from sparkling white sandy beaches, jerk pans sizzling with tasty treats, and open-air markets bursting with local flavor and authentic island wares. Perhaps a walk through the streets of the town will be the best introduction to sweet Jamaica. Breathing in the warm island air, hearing the pulse of the passing reggae beats, and biting into exotic tropical fruit may be just enough for you to feel the vibe if you've only got a few hours to spare.
If you're up for a little more, book a tour to climb a waterfall, jump into a blue hole, explore a riveting art gallery or historical museum, or take a walk through a colorful local community. There are so many things to do in Jamaica and, luckily, a great number of these are just a short distance from our cruise ports.
Personal Cruises to Jamaica
Our island is blessed with waters deep enough to accommodate large yachts, which means Jamaica is the ideal place for a pleasurable sail. You'll find that our three main marinas are well-equipped and outfitted with everything you need after a long sail or a short voyage to our shores. Located at sites all around the island, all three offer unique opportunities for remarkable exploration into all that Jamaica has to offer. Find out which one best suits your vessel and your spirit of adventure when planning your trip.
Will you be with us for a few days? Each port is surrounded by a bevy of unique and interesting places to stay. Indulge in luxury, relaxation, and enamoring accommodations while you're here knowing that your vessel is safe and secure while docked in our shores.
What are you waiting for? Plan your cruise to Jamaica today!