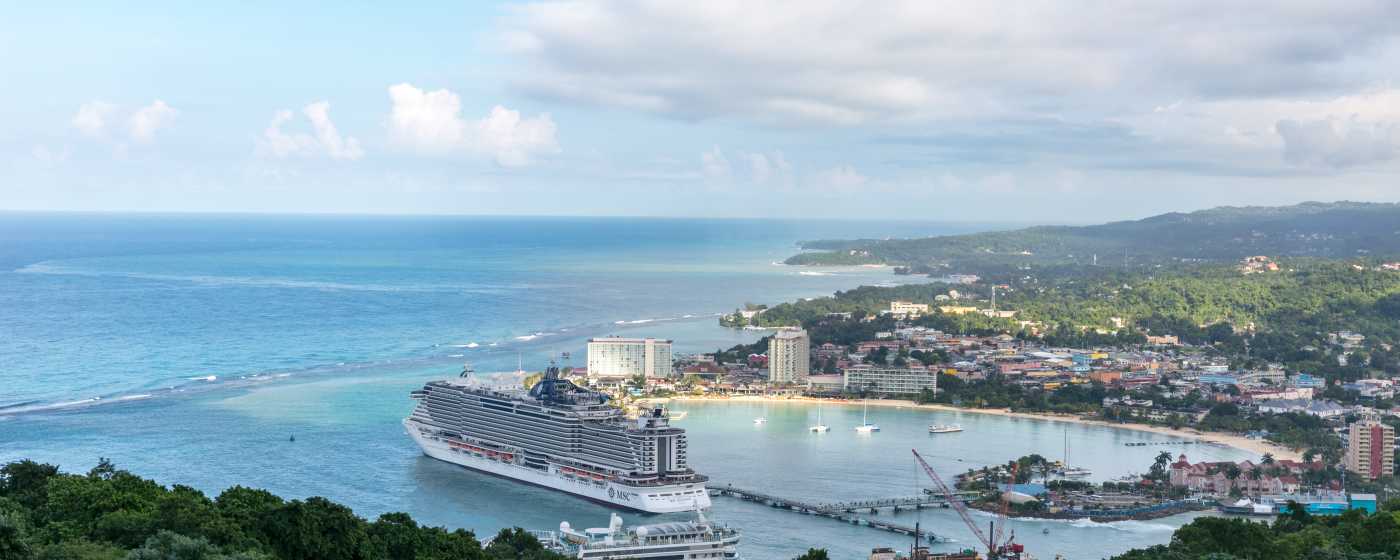 Ports
Cruise Ports
your gateway to cruising around Jamaica
Fair winds and fine weather will always take you to the island of rhythm and sway. Whether you arrive by cruise liner or by yacht, you will be ushered into one of Jamaica's signature ports, the starting point to the island's unique pleasure experiences.
Your immersion starts the moment you dock in Jamaica. If only for a few hours, your time in port allows you to engage in awesome adventures that are close by. Take the plunge into the island's white sand beaches, and embrace inspiring natural wonders; create a customized tour which includes shopping or indulge in a culinary escapade – excite your palate with exotic fruits in the local market and delicious mouthwatering creations from "ital" kitchens or "jerk" joints.
With a little more time you can trek into Jamaica's interior with hiking trails leading to the island's summit – Blue Mountain Peak. Bask in the island's hospitality services at an intimate villa or larger resort. Attend a music or art festival; watch a cricket match or a soccer game; join in a marathon or two.
Can't take it all in on this visit? We're happy to welcome you again…and again. Our six resort areas offer you the best of our island's culture, cuisine, heritage, music, adventure and that simple Jamaican everyday "irie"-ness. Let your first stop in port be the start of something wonderful; a great Jamaican holiday filled with memorable experiences.