Destination Wedding 
BRIDAL PARTY MEET & GREET
We will be happy to arrange the complimentary Meet & Assist Courtesies for your Bride & Groom/ Parents of Bride and Groom.   
Destination Wedding - Arrival Courtesies for Bride/Groom Clients
Your Bride & Groom Clients, along with parents of Bride/Groom travelling on the same flight are escorted through Immigration & Customs only at the Montego Bay Airport. This service, provided by the Jamaica Tourist Board, is based on availability at the time of request and is not affiliated with VIP Attractions/Club Mobay.  Agent must have recorded a minimum of three (3) validated bookings within the previous 12 months in order for the clients to qualify for the service.

To secure, register on-line at www.visitjamaica.com/canada/weddings-meet-assist/
We do require at least 7-10 business days prior to travel date to process request
Service NOT available from December 15 to January 15
Remember to register your Jamaica bookings on www.oneloverewards.com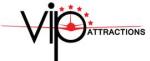 For Club Mobay/Club Kingston Travel Agent Partnership with VIP Attractions: 
Visit https://booking.vacationpriorities.com/partner-form, register as a travel agent and follow directions. Telephone Numbers: USA/CANADA: (954) 837-6290, Jamaica: (876) 618-3651-2 Head office;
Email:info@vipattractions.com
 
If you haven't done so already,  please read our Q & A section on the Services page.
Thanks for your continued support and we look forward to welcoming your valuable clients to Jamaica.
 
Request your bridal party meet and greet