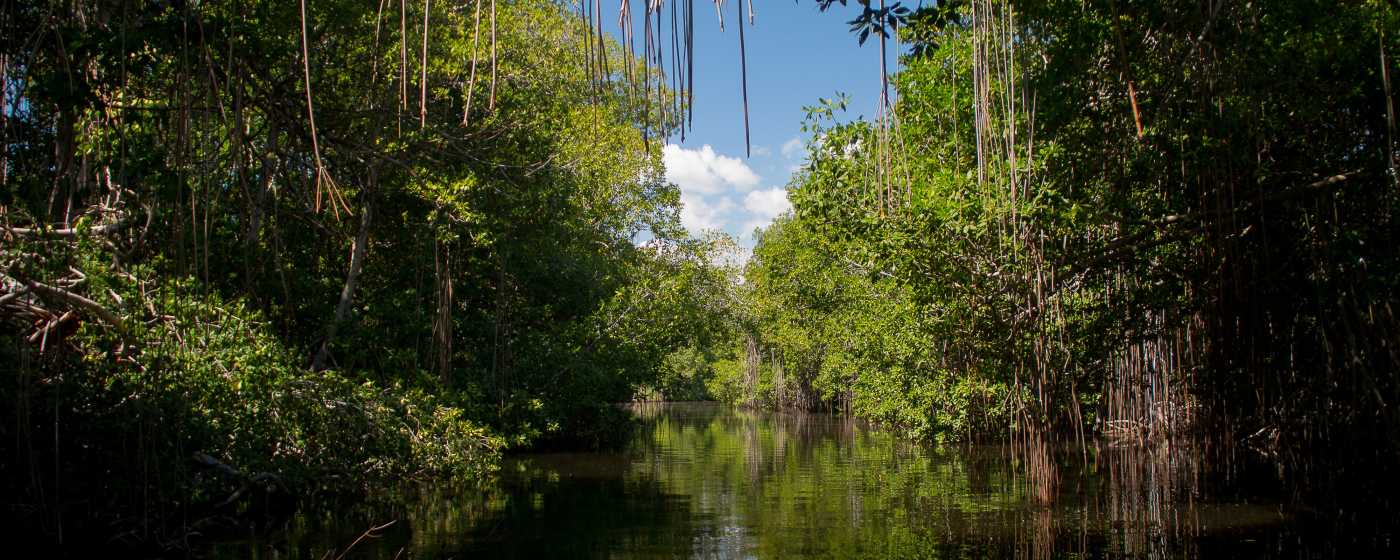 Rivers & Waterfalls
Rivers & Waterfalls
Make a Splash
Jamaica is an ideal destination for any beach lover, but our flowing rivers from the mountain tops to the valleys and into the sea are refreshing experiences in their own right. The cool chill of river water is nothing short of refreshing, especially on one of the island's signature hot days. What makes rivers and waterfalls here so special is that no two seem to be the same. The dips and depths of freshwater beds, varying elevations, and intensity of cascades, plus surrounding vegetation, make every river excursion a unique one.
With dozens of streams pouring into the Caribbean Sea from all corners of Jamaica, they're usually not very hard to find either. Whether running adjacent to the roadway, peeking from a distance in the jungle foliage, or merging with the warm waters of a beach, these rivers and waterfalls are definitely worth a visit.
North Coast
The north coast is a beach lover's dream and boasts a variety of swimming options including some of the island's most popular water attractions. The Martha Brae River in Trelawny is famous for its tranquil hour-long rafting experience.
Ocho Rios' iconic Dunn's River Falls is flocked by visitors throughout the year who aim to conquer the climb to its summit. Not far from it flows a selection of other stair-like cascades, such as Konoko Falls and Turtle River Falls, close enough for water lovers to conquer all three in a single day. Just outside this resort town, resting on the border of its neighboring parish, is White River's calypso rafting and tubing activities. Flowing into that same calm body of water are other tucked-away attractions in the hills, such as Island Gully Falls and the hypnotic Blue Hole.
The eastern parish of Portland boasts an abundance of unspoiled nature and less commercialized splendor. The sloped cascade and wondrous water caves of Somerset Falls are a popular attraction in the area. The sizable Rio Grande, once a main vessel of produce transportation, is now a sought-after rafting attraction. Another notable crowd pleaser in the parish is the collection of naturally formed pools and underwater caverns of Reach Falls.
South Coast
Many rivers and waterfalls of varying sizes run through the Blue Mountains. The cloudy blue Milk River in Clarendon is renowned for its mineral composition, said to possess healing powers. Continuing west in the bread basket parish of St. Elizabeth, lies the tiered cascade series of YS Falls, as well as one of the longest rivers on the island and home to a swamp safari, the Black River. Roaring River is a watering hole of Westmoreland, supplying many communities. In the hills is Mayfield Falls, a series of cascades and natural pools that boast various swimming options and a unique hiking experience.
Whether you're rafting, tubing, climbing, or swimming, there's no doubt that Jamaican rivers and waterfalls provide a host of options to enjoy our natural landscape. Take advantage of our therapeutic waters during your leisurely travels or adventurous excursions!