The holiday season is an exciting time to visit Jamaica as spirits are high and there's a lot to see and do. The air is crisp and light and the streets are bright with festive lights and decorations. The food is plentiful, menus take on a yuletide theme, and holiday parties happen throughout the week. It's a wonderful time to come to Jamaica and get joyful.
Parties in December
Reggae Marathon
December 8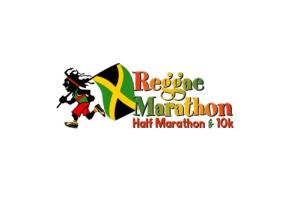 One of the biggest events of the season is the Reggae Marathon. It's surely one of the coolest races in the world set in the capital of chill, the beach town of Negril. This is a great way to mix a party with fitness and the holiday spirit in the land of rhythm and vibes.
Maiden Cay Beach Party
Every Sunday
Are you a rock hard party-goer? Kick off your December vacation with a slammin' party on a boat. The Maiden Cay Beach Party happens on a tiny but beautiful and serene uninhabited islet south of Kingston. This day party is set on one of Kingston's most beautiful beaches and is inclusive of premium alcoholic beverages and lots of seafood pasta and jerk dishes.
Jamin Jamaica J22 Regatta
December 5-8
Continuing the nautical theme, head to the 30th Anniversary Jammin Jamaica J22 Regatta in Montego Bay for a fun-filled family weekend of sailing on the Caribbean Sea.
DayBreak Breakfast Party
December 21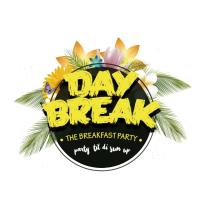 A popular mainstay on the Jamaican event calendar, this Christmas edition of the DayBreak Breakfast Party is happening in Kingston at the iconic Sabina Park. Party at sunrise to popular soca, pop, and dancehall selections while enjoying a wide-ranging and all-inclusive spread.
Christmas Fairs
Potters' Fair
December 14-15
Christmas fairs are the perfect places to snag authentic local creations to gift to your family and friends or keep as souvenirs of your time here in paradise. They will often have activities and entertainment for children while you browse and snack on delightful bites created with love by artisan vendors. The Potter's Fair is one such place to pick up exceptional handcrafted local gifts. Put on by the Association of Jamaica Potters, expect plenty of unique items.
Market at the Lawn
December 15 & 22
Market at the Lawn is another such event where you'll find a wide variety of items like locally made jewelry, fashion, handmade shoes, leather accessories, crystals, decor, and lots more. A huge plus is that this fair is held on the lawns of Devon House, the best ice-cream parlor in Jamaica with gorgeous gardens and koi ponds, perfect for a picnic or relaxing family outing.
Theatre Events
National Dance Theater Company
December 4
For those who love to catch theatrical performances, Christmas concerts and performance pieces are plentiful during the holiday season. This is a great time to see Jamaican culture in bright lights. Check out the National Dance Theatre Company's musical production as they perform songs and dances from the Caribbean, West African, and colonial American culture. 
One Love, A Christmas Concert
December 1
The Jamaica Musical Theatre Company invites you to their annual Christmas concert to ring in the Advent season. This year's concert is dubbed "One Love" and will be held at the charming Alhambra Inn. Admission includes tea and cakes during intermission.
Jiizas A Go Baan
December 7
For an unusual nativity production, you should catch "Jiizas A Go Baan," a performance brought to you by the Philharmonic Orchestra of Jamaica and the Jamaica Choral Scholars. This production uses Jamaican patois and is a great way to immerse yourself in an authentic Jamaican Christmas experience.
Kid-Friendly Activities
Anime Picnic
December 15
Are you or your kids Anime fans? Then they may enjoy the Anime Picnic at Hope Botanical Gardens put on by the Anime Nerds of Jamaica. There will be a cosplay competition with prizes, games, food, vendors, and activities for all.
Cosplay & Games Con
December 21
Gamers and cosplay fans will want to check out the Cosplay and Games Con, a gaming festival featuring board games, video games, e-sports, tabletop games, simulation, and virtual reality. Take the kids to see Santa and all the cosplay on display at the Campion College Auditorium in Kingston.
King of Shores Drag Race
December 26
Fans of racing and motorsports? Then head to Jamwest Speedway outside of Negril on Boxing Day for the 2019 King of Shores drag race. Also stay tuned to Jamaica's Motorsport Authority for details on the December staging of the DRC Rally Jamaica and a handful of other motorsports activities held throughout the festive season.
New Year's Eve in Jamaica
TWIST New Year's Eve Party
December 31
New Year's Eve is a special event right around the world and it's no different in Jamaica. Fireworks can be seen at midnight all across the land and if you're staying in a major resort, chances are you won't need to go far to enjoy them. If you're in Montego Bay, head to Pier 1 on the Waterfront for their annual spectacular New Year's Eve affair on the pier, TWIST.
Harbour Fest
December 31
In Kingston, Harbour Fest & Fireworks on the Waterfront is the place to be. This free event in downtown will feature entertainment, craft vendors, a Kiddies Village, and of course, a spectacular fireworks display to welcome 2020.
Midnight on the Bay
December 31
In Ocho Rios, check out Midnight on the Bay. This epic party at Bay Beach goes till 4 a.m. and will include appearances by track and field star Jermaine Brown and soccer player Kemal Lawrence, along with DJs spinning live, plenty of food and drinks, party favors, concierge cabana service, a photo booth, and fireworks.