For more information go to www.visitjamaica.com/deals/ and check out all the amazing deals to get you started on your trip to Jamaica or speak with one of our experienced travel specialists here on Messenger. 
Summer travel is at its peak but there is still plenty of time to book that trip to Jamaica.  Whether you are looking for a bit of adventure, a cultural experience or simply in search of some relaxation and sunshine, Jamaica is your ticket. You see, Jamaica's genius lies in its versatility with a myriad of activities for every age, taste and budget; where you can do as little or as much as you please - in other words, something for everyone!
If you are looking for a quick getaway, our pick is Montego Bay or "Mobay" as our second city and capital of tourism is affectionately known.
To start your journey off on the right foot, we highly recommend that you take advantage of VIP Attractions' Club Mobay services. This wise decision is guaranteed to get you through Immigration and Customs in record time, especially if your flight arrives somewhere between mid-morning and late afternoon.  Your mind will be at peace when your escort greets you with a warm, friendly smile and guides you pass those long lines for quick clearance.  Another quick tip – consider completing the Immigration/Customs form online (www.enterjamaica.com) prior to boarding your flight.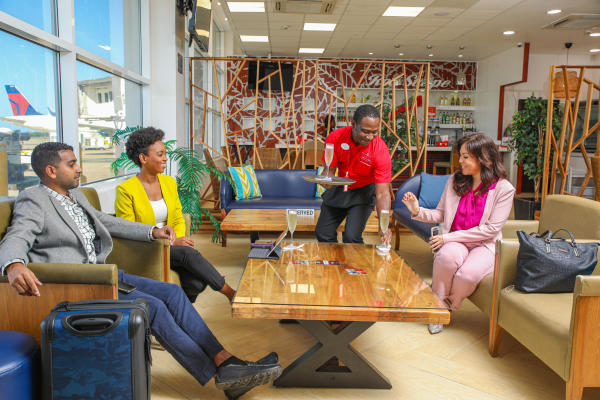 Now that you have arrived at your accommodations and settled in, it's time to acquaint or reacquaint yourself with Jamaica.  Adventure lovers need look no further than Chukka Jungle Outpost at Montpelier for an expedition safari, where a variety of activities are available, including hiking, ziplining and river tubing.
In a party mood? Head over to Reading Reef, home to Dreamer Catamaran for a lively cruise, complete with plenty of food and booze. Relax and watch the fun or join in and rock to the beat of reggae, soca and disco music.  Your catamaran will make a stop for snorkeling at the Marine Park where you can dive in to view the wonders of protected wildlife under the sea.  Reading Reef is in itself a great venue for weddings and other private functions.
Not the thrill seeker? We have just the ticket for you - rafting down the Great River bordered by the picturesque flora and fauna of the charming country town of Lethe.  Once you are introduced to your raft captain and don your safety jacket, it's time to sit on your raft, shrug your cares away and prepare yourself for a unique experience.  You may not be a thrill seeker in the truest sense of the word, but we guarantee you will be overtaken by a different kind of thrill, a quiet peaceful one.  Picture yourself gently bobbing downstream, the sounds of nature all around you, a raft captain regaling you with the history of your surroundings and plying you with pieces of sugarcane, mangoes, coconut water and champagne.  We're not done yet…add a limestone foot massage to the experience.  And if you are brave enough, you'll get a chance to steer the raft under the watchful eye of your raft captain!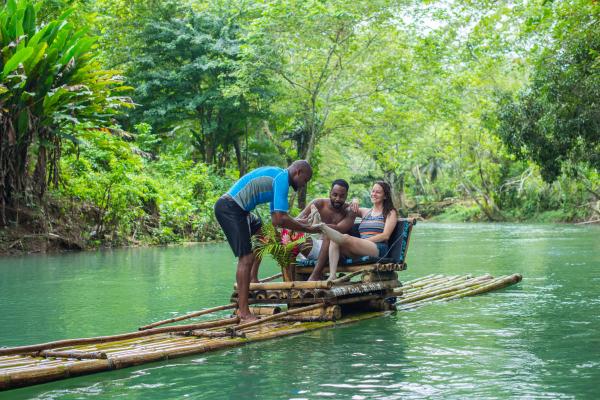 Connect with Mother Nature up close and personal at Ahhh…Ras Natango. Described as a beautiful, picturesque, naturally organic piece of paradise, this Gallery & Garden Tour, located about 15 minutes outside of Montego Bay is also home to artist, Ian Williams.  Ian describes his work as an extension of himself.  Here you have a chance to view his works of art, 400 of which are owned and displayed at the beautiful Half Moon Hotel, others at the Riu Resorts in Jamaica and some as far away as Europe and even Australia.  Slow your pace and wander through the lush, magnificent gardens, feed a hummingbird or just lay yourself down in a gently swaying hammock, close your eyes and inhale the sweet magnificence of your surroundings.
And as we always remind you, don't leave your camera behind.  You will most surely want to capture your truly amazing Jamaica experience in photos and videos.  Watch this space for more ways to make the most of your Jamaica getaway.  Until then, walk good!