Come back to Montego Bay where excitement awaits you. Affectionately called "Mobay" and fittingly dubbed "the Complete Resort", 24 hours in Jamaica's tourism capital will afford you one of the best experiences Jamaica has to offer.
Your Mobay adventure begins at the Rose Hall Great House, a stunning 18th century Georgian mansion which has maintained a prominent presence in Jamaica's colonial history. Famed for its notorious mistress, Annie Palmer, the "White Witch of Rose Hall", whose three husbands died under mysterious circumstances, the mansion sits on a beautiful hill with lush zoysia lawns overlooking the turquoise waters of the Caribbean Sea. Inside is furnished with antique pieces giving you the feeling of stepping into bygone years when sugarcane was 'King' in Jamaica. Explore the island's colonial history through one of the day or night tours at the Great House. Be mindful that the night tours are not for the faint of heart!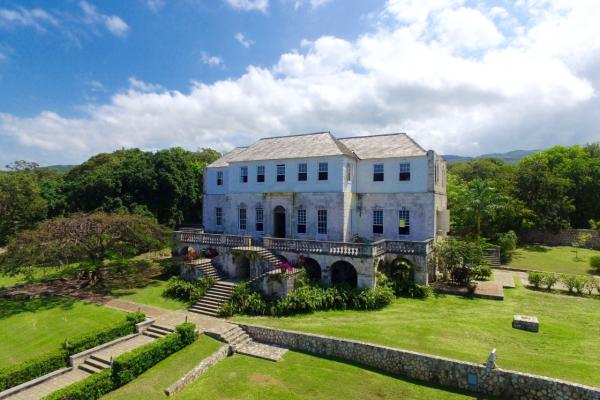 For a unique culinary experience, head on over to the Houseboat Grill, a floating restaurant located at the Montego Bay Marine Park Fish Sanctuary with a spectacular setting. An ever-evolving fusion menu offers a wide range of options to wine and dine with your significant other.  Select a table for two downstairs in the intimate dining room or bask in Mobay's timeless beauty from the upper deck of the restaurant.
Then, get ready for some real excitement on a catamaran cruise with Aristokat Tours at the Montego Bay Yacht Club in Freeport. A cruise typically last 2-3 hours on a private yacht, equipped with a premium bar, live DJ and private chef on board and takes you across the bay giving you and your friends the best snorkeling spots and an excellent experience at sea. The Aristokat cruise may take you directly to Doctor's Cave Beach where you can continue the fun. This beach is one of the most famous spots in Montego Bay as legend has it that the waters have healing powers and the ability to cure all kinds of ailments. This beach is also conveniently located on Mobay's Hip Strip on Jimmy Cliff Boulevard, making it ideal for shopping for some cool Jamaican items, an afternoon swim or just simply relaxing with a good book.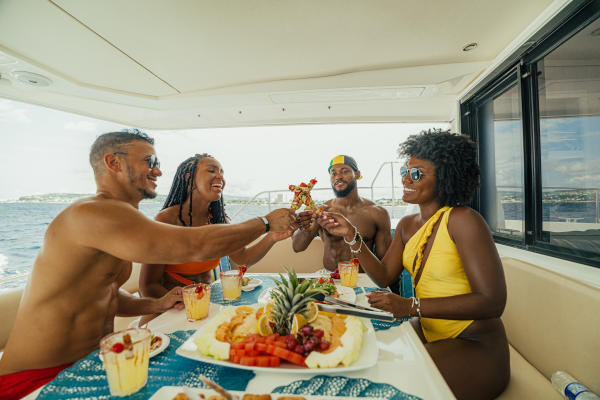 A romantic bonfire evening at Pineapple Beach will have you dancing and grooving to Reggae music performed by a live band.  There you can order as many cocktails as you like and create the perfect vibe. For a more thrilling and high energy setting, Lounge 2727 is a great option for partying the night away with friends. Another great place to feel the pulsating Caribbean music is Pier One. A favorite among locals and tourists, Pier One is open until the early hours of the morning particularly on weekends. This attraction offers stunning night views of the Montego Bay pier and is the ideal place to experience the intensity of the Dancehall and Reggae scene.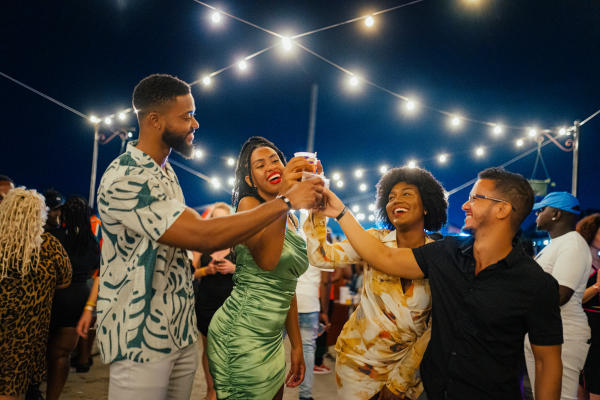 In only 24 hours there are so many things you can do in Montego Bay to make the most of your vacation. For more information please visit: https://www.visitjamaica.com/plan-your-trip/explore-the-island/montego-bay/