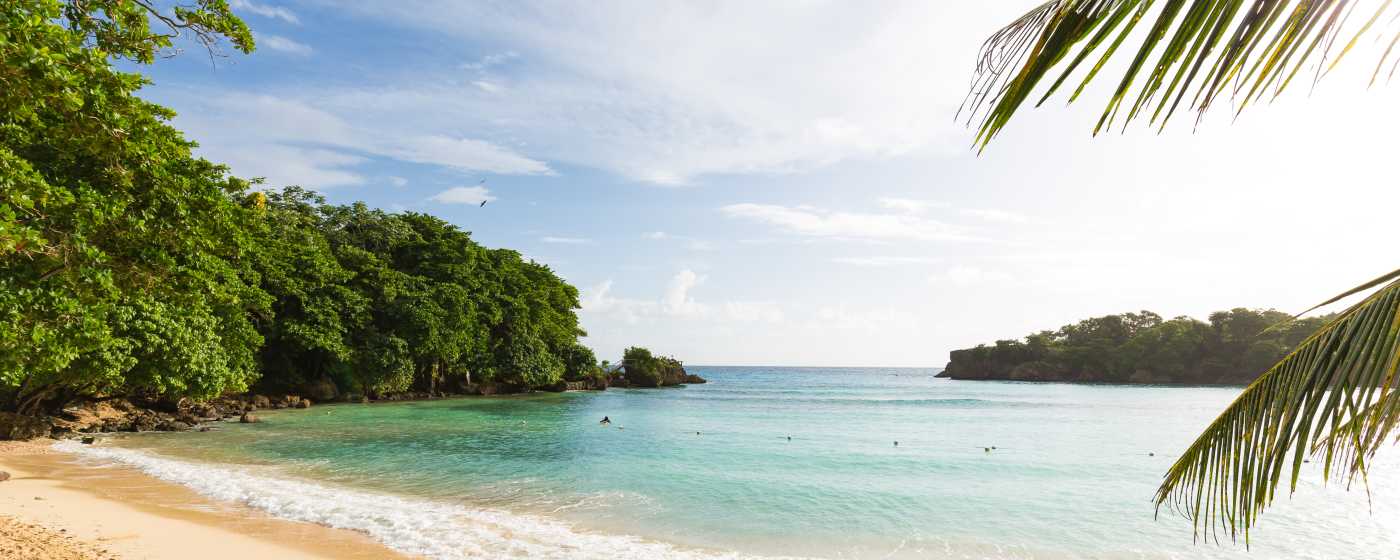 Nature
Nature
Explore Jamaica's Beauty
From our rolling green hills to rippling waters ranging in shades of blue, our landscape is nothing short of captivating. The country of Jamaica is known as 'Land Of Wood and water' for a reason. No matter where you visit here, it's almost guaranteed that the venue will be naturally coupled with a hefty serving of scenery. Even as a small island, a trip to JAMAICA offers so much to nature lovers, how will you choose to immerse in it?
Freshwater courses through the country in varying magnitudes, terrains, and aesthetics. Glorious waterfalls created by years of molded rock faces are a sight to behold, and usually beckon admirers of all swimming capabilities to enjoy a rejuvenating dip. See crocodiles up close peeking above the water surface at the Black River Safari in the south, ascend the 180-foot Dunn's River Falls in the north, take a leisurely raft ride down the Rio Grande to the east, and explore a score of natural pools at Mayfield Falls to the west. You may be lucky enough to discover where a river spouts into the Caribbean Sea for an added treat at a beach—Little Dunn's River and Laughing Waters are two estuaries to enjoy the best of both.
Breathe in crisp mountain air, splash in the waves, smell therapeutic flowers, and admire exotic creatures. No matter how you choose to explore Jamaican nature, it's likely an experience you won't regret!
If you're fascinated by plants, our botanic gardens showcase an array of striking plants that celebrate our rich horticultural heritage. Year-round sunshine and fertile earth give rise to an abundance of plant life just about everywhere. Royal Botanical Gardens and Cinchona Botanical Gardens in St. Andrew; Hope Zoo in Kingston; Castleton Gardens in St. Mary; and Ahhh Ras Natango Gallery & Garden in Montego Bay are fine examples of nature on full display. Even if a garden isn't a venue's main attraction, it wouldn't be surprising if one acts as an added feature.
Among our many natural treasures is a diversity of flowering plants and wildlife, some of which are found nowhere else in the world! Admire creatures in their natural habitats, protective sanctuaries, botanical gardens, and zoos around the island. With about 200 bird species, including more endemic ones than any other Caribbean island, Jamaica is undoubtedly a haven for birdwatchers. You can even feed our national bird, the Doctor Bird, at attractions such as Rockland Bird Sanctuary and Barney's Hummingbird Garden.
A trek through the Blue Mountains UNESCO World Heritage Site or the rugged Cockpit Country will grant the best opportunities to spot indigenous species of various kinds. Our conical landscape makes hiking in Jamaica easy to access from just about anywhere; venture through the hills and valleys to see a different side of the island. The mountains are coated with collections of green trees and flamboyant flowers frequented by chirping birds.
Beyond the dazzling assortment of birds, there is a lot more to Jamaica's wildlife. Snakes, lizards, frogs, the coney, iguanas, and the American crocodile were on the island long before the Spaniards arrived. Lizards are easy to find, as many live around houses and gardens, feeding on insects. The coney (closely related to the rat and resembling a large, brown guinea pig) and the iguana have not survived quite as well as the lizards, having fallen prey to the ferocious mongoose, a relative newcomer brought to Jamaica from India to control field rats. The American crocodile, said to be harmless, and the manatee survive in small numbers along our South Coast. Additionally, there are over a dozen different kinds of small frogs, a hundred different butterflies, and 25 species of harmless bats.