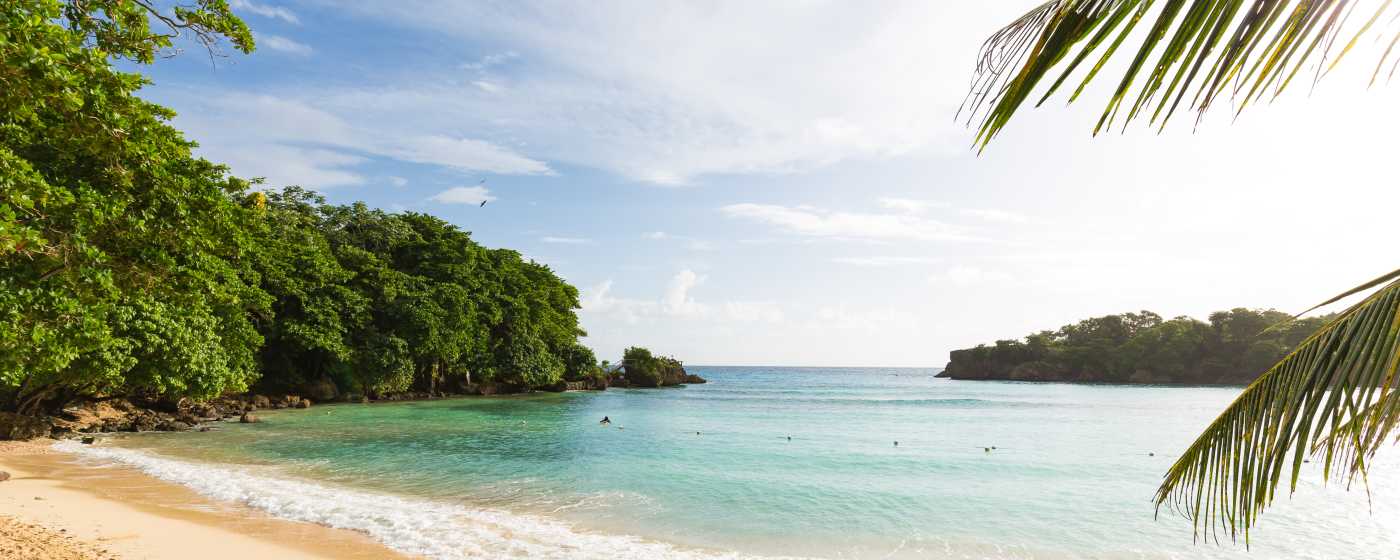 Nature
Nature
explore the Jamaican beauty
From the rolling green hills to transparent turquoise water and blossoms as bright as a rainbow, Jamaica is simply stunning. Take a look around you and you'll notice the chirping of birds, many indigenous to Jamaica or even spot our national bird, if you're quick enough! Our lush tropical landscape beckons exploration. See what treasures you find in the marshes of the South Coast or the rainforests of Port Antonio. Don't forget to meet upon the friendly creatures at the zoo and at botanical gardens around the island.
Among Jamaica's most prized natural treasures are the vast diversity of flowering plants and a surprising array of wildlife found nowhere else in the world. Out tropical climate, with an average year-round temperature of 85 degrees, is essential. Rainfall varies around the island while our altitude ranges from sea level to the 7,402-foot peak of the Blue Mountains. All combining to create our unique ecosystem. Mother Nature's pretty much in love with Jamaica if you ask us.
Today's botanic gardens are showpieces of beautiful and exotic plants that celebrate our rich horticultural heritage. They include Bath Botanic Gardens in St. Thomas, the Royal Botanical Gardens (Hope Gardens) and Cinchona, both in St. Andrew, and Castleton Gardens in St. Mary. We also have a number of smaller more recently developed gardens, among them Konoko Falls, Cranbrook Flower Forest and the Shaw Park Gardens in Ocho Rios. Most large towns feature annual horticultural and agricultural shows.
Jamaica is a bird-watcher's paradise, with about 200 resident bird species and more endemic species than any other Caribbean island. Of these, 25 species and 21 subspecies are found nowhere else. Our national bird, the Red-Billed Streamertail Hummingbird, affectionately called the Docto Bid or Swallow-Tail Hummingbird (Trochilus polytmus), lives only in Jamaica. Its image has become a widely utilized national symbol. Visitors to the Hope Zoo in Kingston can view our two endemic parrots, the Yellow-Billed Parrot and the Black-Billed Parrot. Guided bird-watching tours are available everywhere in Jamaica. At Rocklands Bird Sanctuary just outside Montego Bay, birds will sometimes perch o you finger to sip a sweet drink.
Beyond the dazzling assortment of birds, there is a lot more to Jamaica's wildlife. Snakes, lizards, frogs, the coney, iguanas and the American crocodile were I the island long before the Spaniards arrived. Lizards are easy to find, as many live around houses and gardens, feeding on insects. The coney (closely related to the rat and resembling a large, brown guinea pig) and the iguana have not survived quite as well as the lizards, having fallen prey to the ferocious mongoose, a relative newcomer brought into Jamaica from India to control field rats. The American crocodile (said to be harmless) and the manatee survive in small numbers along our South Coast. Additionally, there are over a dozen different kinds of small frogs, a hundred different butterflies and 25 species of harmless bats.