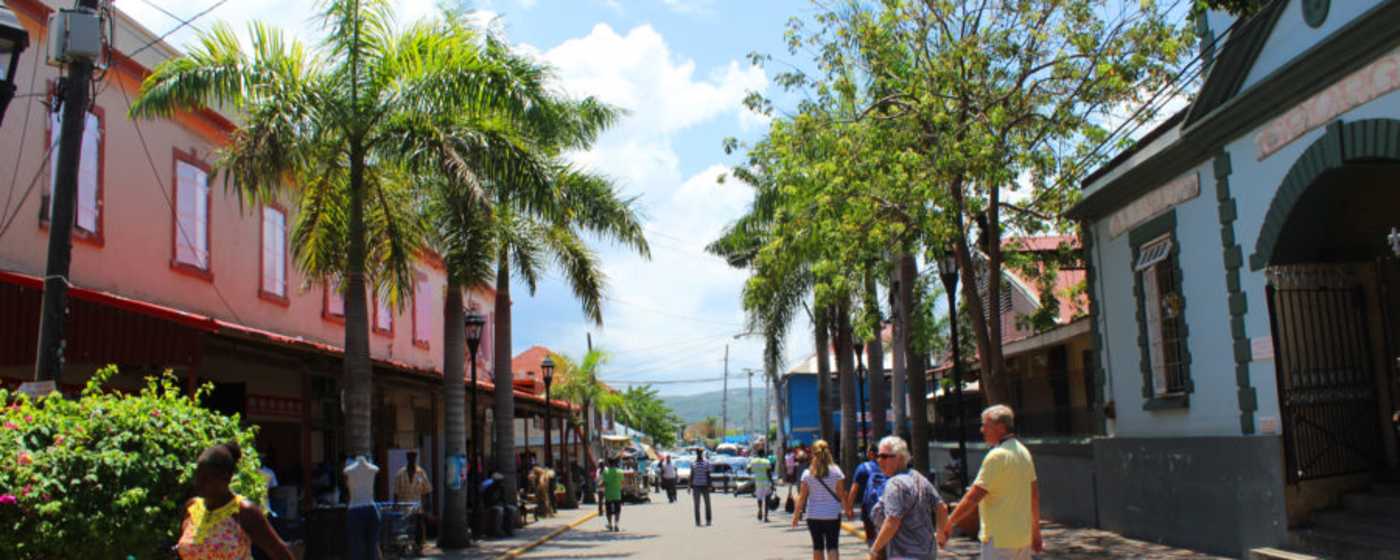 Shopping
Shopping
Take a Bit of Jamaica Home With You
Before your Jamaican vacation ends, pick up a piece of paradise. The satisfaction of inspecting a product before your purchase it—feeling its durability, smelling the ingredients, and seeing the true quality—is enhanced in Jamaica with the knowledge that many items are handcrafted and made locally. With just about everything from trinkets to high-end products, shopping in Jamaica will leave you with souvenirs of many kinds.
Negril
Laid-back Negril is famous for silky sands and the blue calm of Seven Mile Beach. Vendors roam daily, charming buyers with everything from handmade crafts to tasty bites and creative offerings like beachside massages and hair braiding. Stall collections like the Negril Craft Market and decades-old Rutland Point are respectively located on both the sandy and craggy sections of the city. For additional variety, Time Square Shopping Mall is stocked with duty-free purchases.
Port Antonio
Musgrave Market is considered the go-to produce market in Port Antonio. Its shoreline location includes Musgrave Craft Market, offering authentic merchandise such as pieces created by Maroon descendants. Facing Fisherman's Beach are a collection of small huts which compose The Craft Village. This shoppers' paradise includes a bar, eateries, and an outdoor playground for younger visitors.
Ocho Rios
Harmony Hall Gallery shares works by over 100 Jamaican artists. Whether you're staying in Ocho Rios or visiting after docking at the port, picking up souvenirs is easy. Ocho Rios Craft Market, Pineapple Craft Market, and Coconut Grove Market are surrounded by accommodations and attractions to make supporting local vendors simpler. If cooling down under Dunn's River's natural cascading showers, their on-site craft market creates one less stop.
Montego Bay
This tourist capital has retail options catering to all buyer types. Get extra value by visiting a shopping village that doubles as a historic venue. For example, the grounds of 17th-century Fort Montego has the artisan shops of Old Fort Craft Market; and the Montego Bay Cultural Centre offers exhibitions on a 20th-century site and houses a National Museum.
While you're out enjoying the city, Harbour Street and Holiday Craft Market are both conveniently located near main attractions and popular resorts to stock up on souvenirs. Speaking of attractions, the eerie Rose Hall Great House is across from the Shoppes of Rose Hall. This shopping village includes a variety of handmade goods, resort apparel, luxurious pieces from the likes of Casa de Oro Jewelers, and more.
Kingston
For a more authentic experience, why not go where the locals shop? Kingstonians flock to the strip malls in Half Way Tree and the bargain blocks of downtown. Attractive product displays, blasting speaker boxes, and promoters on microphones beckon shoppers inside. 
Downtown near the Jamaica Conference Centre, National Gallery, and Victoria Pier eateries, is the Kingston Craft Market. Its boundless view of Kingston Harbour's rolling waves is an extra feature, aka 'brawta' in patois. In Half Way Tree, an interior Kingston area, you'll find Sun Island and sister store My Jamaica. Known mostly for T-shirts with island flair, the shops are almost synonymous with Jamaican-made products. They, plus Bijoux duty-free store, are must-visits for many shoppers ahead of Kingston airport departures.
What items will encapsulate your Jamaican vacation?