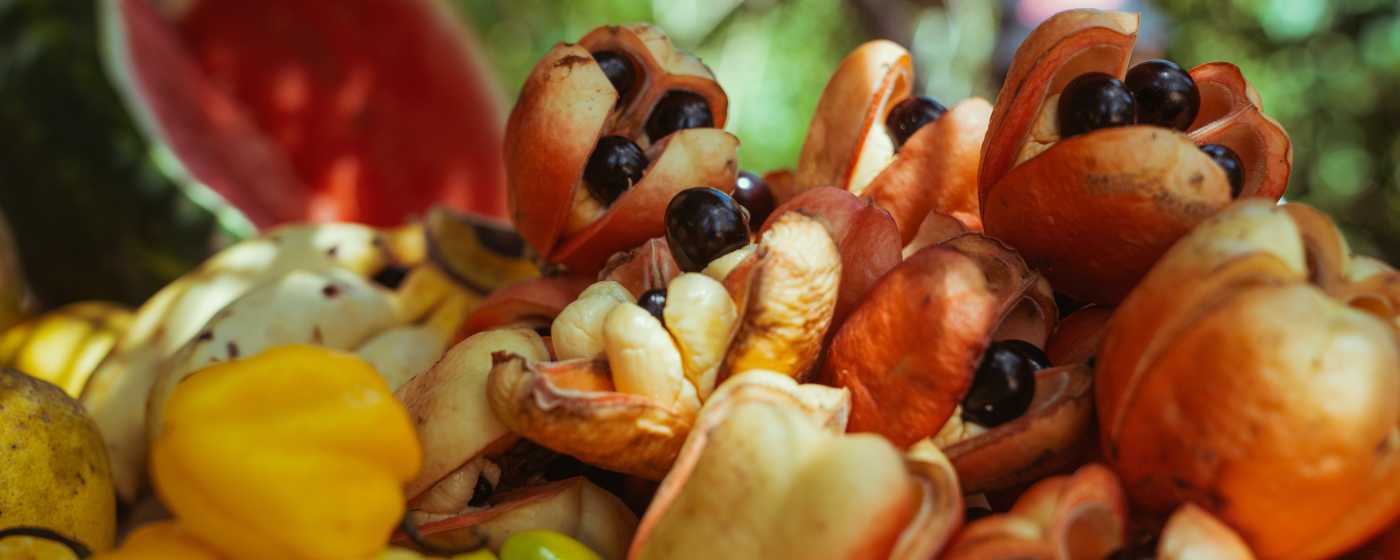 Ocho Rios Restaurants
Ocho Rios Restaurants
Get a Real Taste of Jamaica
There is a long list of delights you should have on your Jamaican to-eat list for an authentically palatable experience. Whether you'd like a scrumptious gourmet meal or a dinner that replicates Sunday tables all across the island, restaurants in Ocho Rios offer a real taste of Jamaica.
Homestyle Cooking
With cheerfully vibrant décor and mouthwatering entrees, Miss T's Kitchen feels just like home—if your home served up curried goat and simmered oxtail. Authentic Jamaican favorites can also be found at Usain Bolt's Tracks & Records restaurant along with a more global selection. The elegant sports bar serves up a combination of traditional Jamaican favorites and continental choice meals.
Just beyond the city border is the rustic Scotchies, an establishment almost synonymous with jerk in Jamaica, which has a greatly relaxing atmosphere thanks to its outdoor layout of palapa structures amongst a lush setting of greenery. Lyming at Walkerswood also specializes in good old-fashioned jerk using zinc sheets and smoked pimento wood to trap the flavor into the meat.
Island Village Restaurants
Island Village is a buzzing shopping and activity hub in Ocho Rios. The sizeable village is dotted by restaurants and duty-free stores, stretching from Main Street to its own private beach.
Within Island Village are opportunities to grab a steaming cup of our top-shelf Blue Mountain coffee at Island Coffees Café; lick your lips with a unique sweet treat like Rolly Polly's fried ice cream rolls; and top it all off with a cold, colorful cocktail on the warm sands of Margaritaville's beachfront palooza. Popular seafood connoisseur Gloria's has also come aboard after establishing itself decades ago in the capital city of Kingston. 
Fine Dining
Ocho Rios provides a fair selection of upscale dining options, making it easy to find a culinary establishment that matches your refined taste.
Spring Garden Seafood & Steakhouse is one of the area's premier fine dining experiences, specializing in premium cuts, seafood, and wine pairings. Evita's Italian Restaurant sits on a ridge right in the town center overlooking the sparkling city and offers meals with a view. It's also reputed to have the best pasta in town.
On the outskirts of Ocho Rios is Bettino's Italian tucked in a condo village. Bettino's fits in with the exclusivity of its surrounding, offering a high-end selection of European-inspired dishes. Further west is a little taste of France at L'Escargot, serving up delicious delicacies in a cosy café-like venue.
Seaside Eats
With such an abundance of flowing waters in the Ocho Rios area, it's a natural desire to dine by the seaside. Fishing Village's restaurant block sits by the shore complete with wooden boats reeling in the catch of the day. The village has two stories of restaurants boasting seafood and vegetarian based menus.
Travel westward to­­ Seaside Dutchie, where hearty meals are presented in miniature Dutch pots and pans, known as Jamaican kitchen staples. If you actually want to eat directly on the beach, top off your Ocho Rios experience with a meal and a swim at Bamboo Beach Club.
With so many options, picking where—and what—to eat in Ocho Rios isn't always the simplest task. What are you hungry for? It's likely you'll find a great match to suit your tastes in this city.