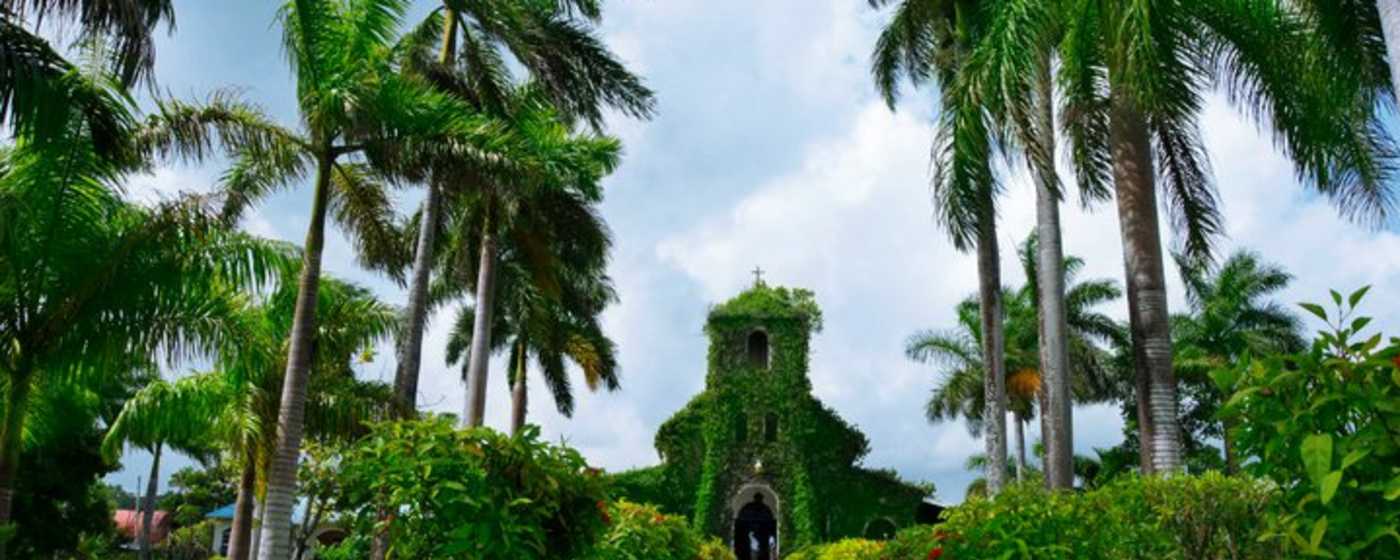 Faith
Faith
the colourful nature of religion in Jamaica
Jamaica is host to a kaleidoscope of religious expressions highly influenced by our immigrant heritage. Though more than 60% of the island's population subscribes to Christianity, our heterogeneous background has also meant the coexistence of other religions including Judaism, Hinduism, Buddhism, Islam and Rastafarianism.
A drive through the island features a fascinating exhibition of places of worship, constructed in Jamaica Georgian and Classic Gothic architectural styles that are uniquely Jamaican. With more churches per square mile than any other country in the world it not hard to see why many regard Jamaica as a Christian society. Our island is home to multiple denominations; Roman Catholic, Anglican, Baptist, Presbyterian, Pentecostal, Seventh Day Adventist, Moravian and Methodist being just a few that can be found here. While Jamaica's Christian roots hail from Europe, several other forms of Christianity are also practiced locally that are strongly marked by African influences namely Kumina, Pocomania, Zion and the Ethiopian Orthodox Church.
Christianity is an inextricable part of Jamaica's society that has helped to shape the lives of our people. It is no wonder over 60% of the population has identified themselves as devoted Christians. In fact, several of the island's educational institutions and charities are run by religious organizations. Of Jamaica's ten public holidays, four are religious celebrated in praise and worship services.
Next to Christianity, one of the oldest religions practiced in Jamaica is Judaism. The arrival of Jews on the island dates as far back as 1530. Synagogues were erected in Kingston, Port Royal, Spanish Town and Montego Bay between the 1600s and 1800s however were all destroyed either by hurricane, fire, earthquakes or simply abandoned; remains of these old synagogues can still be found on the island. Today there is only one active synagogue in Jamaica, The Shaare Shalom Synagogue, located at 92 Duke Street. One of five functioning synagogues with sand floors in the world and the third oldest synagogue in the Caribbean, it was built by the two Jewish congregations in Jamaica at the time ¬ the Ashkenazi (English and German descent) and the Sephardim (Spanish-Portuguese descent). The two lights burning on either side of the Synagogue's mahogany Ark symbolise this union- now the United Congregation of Israelites. Inside the Ark are 13 scrolls of Jewish law from former Jamaican synagogues, some date back over 200 years. Persons are free to visit the synagogue Mondays to Thursdays between 10am – 4pm. Special tours can be requested at a small fee during these hours.
Not too far down the road on Duke Street is the Taoist Kuan-Kung Temple. Although the temple is not used for religious worship today, it is an important link to Jamaican Chinese cultural past and many still visit during important Chinese cultural celebrations. To this day the Kuan Kung (Guan Gong/Tam Gung), a Taoist deity still sits majestically on the altar maintained by the Chinese Benevolent Association (CBA) who is currently working to restore it to its former glory.
Jamaicans also practise Buddhism on the island with some 3000 locals identifying themselves as Buddhist. There are two Dhammadipa Vihara monasteries located at 1 Duquesnay Avenue off Red Hill Road and 4 Upper Waterloo Close in Kingston.
West African Moors sold to the slave trade came to the island taking along with them their Islam faith. Today, roughly 5,000 Jamaicans identify with the Islamic faith. There are eleven mosques across the island in Kingston, and Spanish Town, as well as in the smaller towns of Albany and Port Maria in St. Mary, Newell in St. Elizabeth, Mandeville in Manchester and Three Miles River in Westmoreland. In 2011 the first Ahmadiyya Muslim mosque was built in Jamaica, in Old Harbour, St. Catherine. The Islamic Council of Jamaica is the centre of the Muslim faith on our island, located at 24 Camp Road in Kingston. Meetings are held there every 2 months for Muslims across the country.
For Hindus The Sanatan Dharma Mandir Temple is the only Indian temple recognised by the Jamaican Government. The first Mandir in Jamaica, it was built in mid 1970s by Pandit Munaeshwar Maragh at 114B Hagley Park Road. Today it stands as a vibrant place of worship with regular services held on Sundays at 10am and all major festivals celebrated.
Following Christianity, the Rastafarian faith is the most popular in Jamaica with an estimated 25,000 followers to date. This indigenous movement began in the 1930s and since then has become synonymous with Jamaica and Reggae music in particular. The first Church of Haile Selassie was recognized by the Jamaican Government in 2013 however there are several Rastafarian groups across the island, the most popular ones being the Nyabhingi Order, Bobo Shanti and the Twelve Tribes of Israel.
Jamaica is home to diversity, with religion being no exception. The dynamics of religion in Jamaica is perhaps one of the most profound examples of the island's motto, 'Out of many, One people'. Our people enjoy the freedom of expressing their religious faith and belong to major religions as well as several sects from around the world, some not mentioned here. There is truly something for everyone in Jamaica. What better way to become one with your spirituality, than in the natural sanctuary of Jamaica.
Experience Faith At These Attractions & Events
1 / 4
Rastafari Indigenous Village

This cultural theme park is dedicated to the cultural contribution of Rastafari to Jamaica. The Rastafari Indigenous Village is a space that will showcase the life, skills and experiences of our people. Visitors can take a tour of the village to learn about the ways of Rastafari, participate in...
2 / 4
Come Celebrate Jesus

Come Celebrate Jesus is an evening of celebration and praise for the entire family. Top local and international gospel artistes will join together for a night of inspiring music and messages. The 2018 concert is expected to see Donnie McClurkin, Chevelle Franklyn, DJ Nicholas, Jabez and others in...
3 / 4
Rastafari Rootzfest

The Rastafari Rootzfest has a series of activities lined up for this year inclusive of seminars, expo, 3 nights of music, Ganjamaica Cup and morning beach yoga. The Jamaica Ganja Cup will include a dozen to twenty entries of exclusively Jamaican ganja judged, finally and significantly on its own...
The Accompong Maroon Festival is a cultural celebration that commemorates over 200 years since the signing of the peace treaty between the Maroons and the British. The festival marks the victory of the First Maroon War against the British in which they fought for their freedom, led by their late...
See More