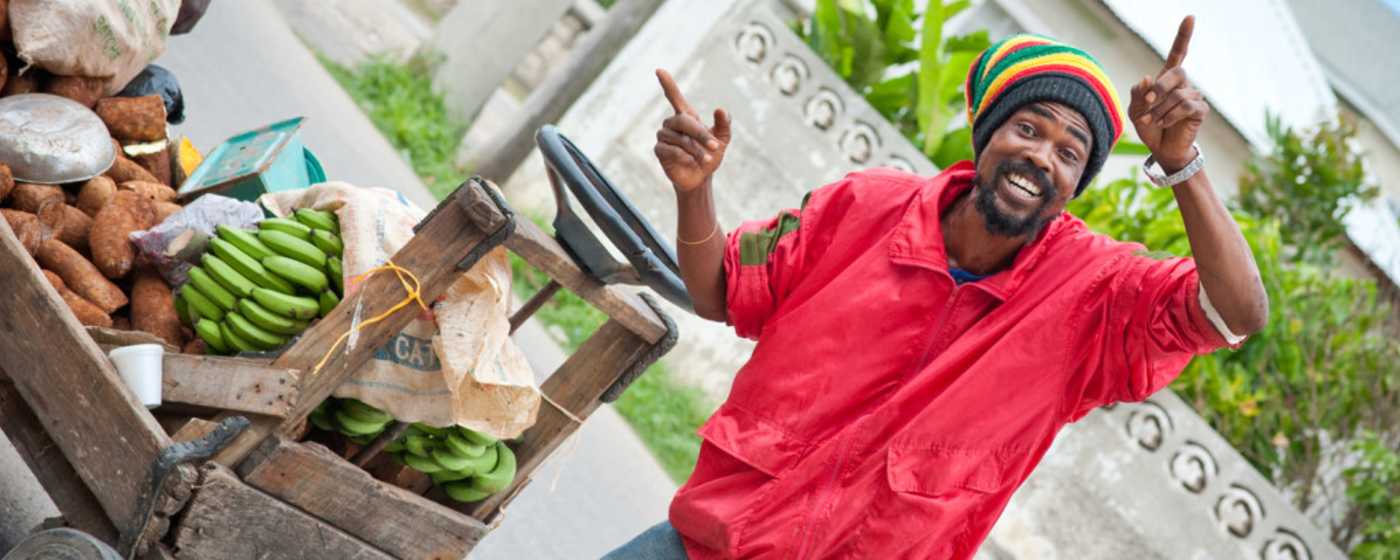 People
People
fall in love with Jamaica
Jamaica's 'Out of Many, One People' history makes us as colourful as a Negril sunset and we're happy to add more to our family.
The true beauty of Jamaica is the mix of people who call this island their home. It is the basis of Jamaica's national motto, 'Out of Many, One People'. When you visit Jamaica you'll meet upon friendly smiling faces and a people endowed with an innate spirit of hospitality. We're loud and joyful; just hear us at a sporting game! We're effervescent and exuberant, with an energy that is felt worldwide through our music and culture.
Jamaicans continue to make their mark on the world stage with distinction: American civil rights activist Marcus Garvey, legendary entertainer Harry Belafonte, basketball player Patrick Ewing, baseball player Charles (Chili) Davis, the fastest man in the world and Olympic medalist Usain Bolt, reggae superstar Bob Marley, middleweight boxing champion Michael McCallum (Hall of Fame inductee), heavyweight boxing champion Lennox Lewis and Scripps Howard Spelling Bee champion Jodi-Ann Maxwell, among others. We're great storytellers and song writers, beauty queens and bobsledders, sprinters and social activists. We are little but 'tallawah', a nation of significant influence despite its small size.
EXPERIENCE OUR ISLAND