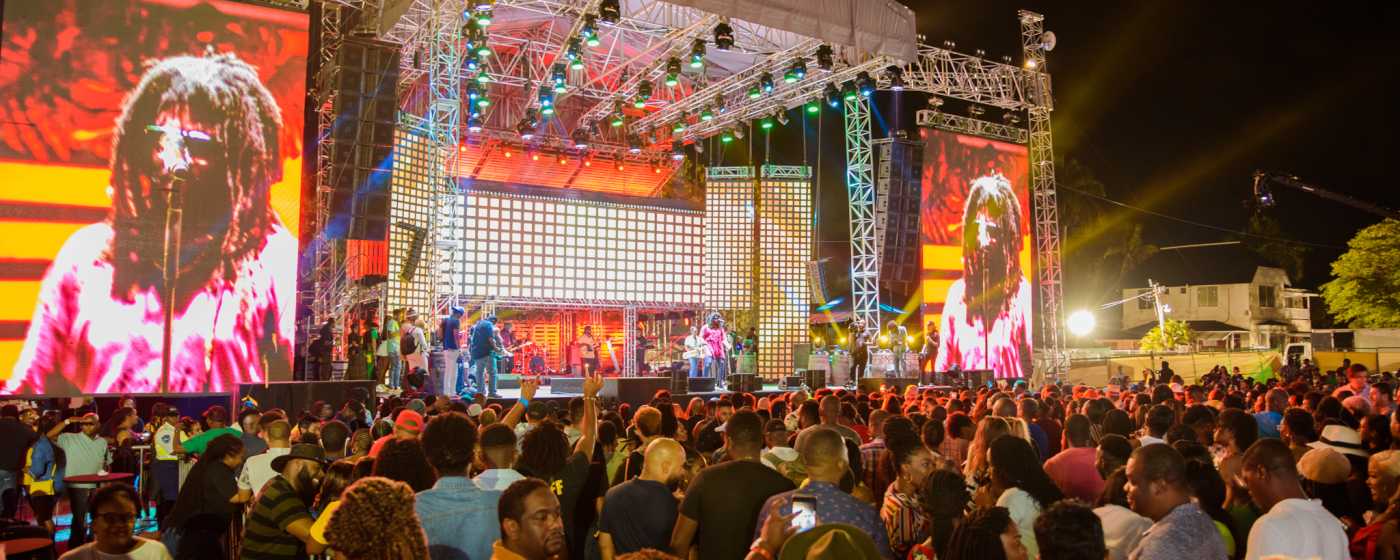 Jamaican Music
Jamaican Music
Watch Reggae Sumfest Night 2 LIVE

Reggae Sumfest
For over 25 years, Reggae Sumfest is the premiere summer music festival in JAMAICA.  Thousands of people come to the festival in Montego Bay to see and hear the best in Reggae and Dancehall, eat great food, and more. Even though you may not be here this year, Reggae Sumfest is bringing the festival to you. Watch July 24 & 25 LIVE from JAMAICA.
Watch and Share Night 1
Friday July 24: Click here Watch on Facebook/Reggae Sumfest
Watch and Share Night 2
Saturday July 25: Click here to Watch on Facebook/Reggae Sumfest
Music is at Jamaica's heart. Every pulsing beat pushes forth the creativity and soul of a bold, strong and resilient people.
There is no beat that is too difficult to complement with the art of movement; no tune that doesn't make us groove. No condition that we cannot master through the rhythm and word combination. We feel the vibrations, we live the lyrics and we redefine our space and place with music.
Jamaican music is world famous, not only for making you want to sing along and shake your hips, but also for being a powerful tool for 'change.' Although Reggae is commonly used to define Jamaica's music, the island's traditional or folk music is rich – heavy with the substance of African rhythms and collective experiences – and has continued to evolve into an extraordinary legacy. Drawing from several different influences, our music reflects the tides of the time with the sounds and rhythms, each possessing its own distinctive beat.
EXPERIENCE OUR ISLAND