Jamaica hosts a wealth of biodiversity found in the tropical forests, wetlands and other eco systems that stretch across the island. One particularly rich area is the Cockpit Country, over 500 square miles of Karst limestone topography, spreading across three parishes and containing the highest diversity of plants and animals on the island. Hundreds of underground caves, rivers and streams populate the area, formed by the work of rainwater on the naturally porous limestone which constitutes the area's soil.
Through the Southern Trelawny Environmental Agency you can explore the Cockpit Country and all its wonders. Their Cockpit Adventure Tours offer a chance to discover the natural treasures hidden in Jamaica's interior, not your usual vacation activity. Take your pick, from nature walks, agri-tours, picknicking, herbal tours and caving adventures, all located in the parish of Trelawny, midway between Ocho Rios and Montego Bay.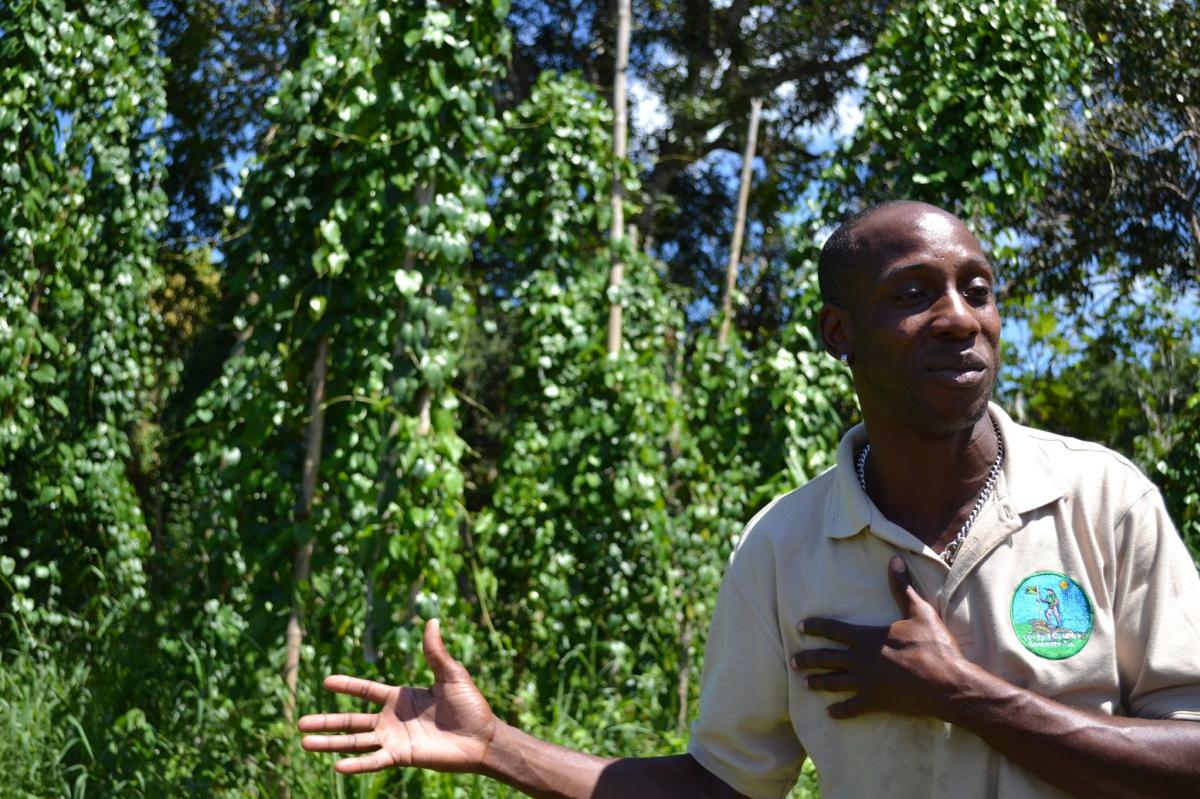 Be prepared to spend the day and to get dirty on any of the Cockpit Country Caving Adventures. Start the Rockland Spring Cave tour with a brief 400 metre trail through the countryside, learning about the area's characteristics, flora and fauna. You'll also see the star of this parish up close, and we don't mean Usain Bolt. While Trelawny is the hometown for the world's fastest man it is also known for its yam, which is never hard to find in this farming community.
At the trail's end you'll find the entrance to the cave, an unassuming portal to a much larger interior, occupied by fascinating animal and plant life. Inside you'll see a network of rock formations, crawl and wiggle through passageways once used by the Maroons and even go for a swim in the underground pool.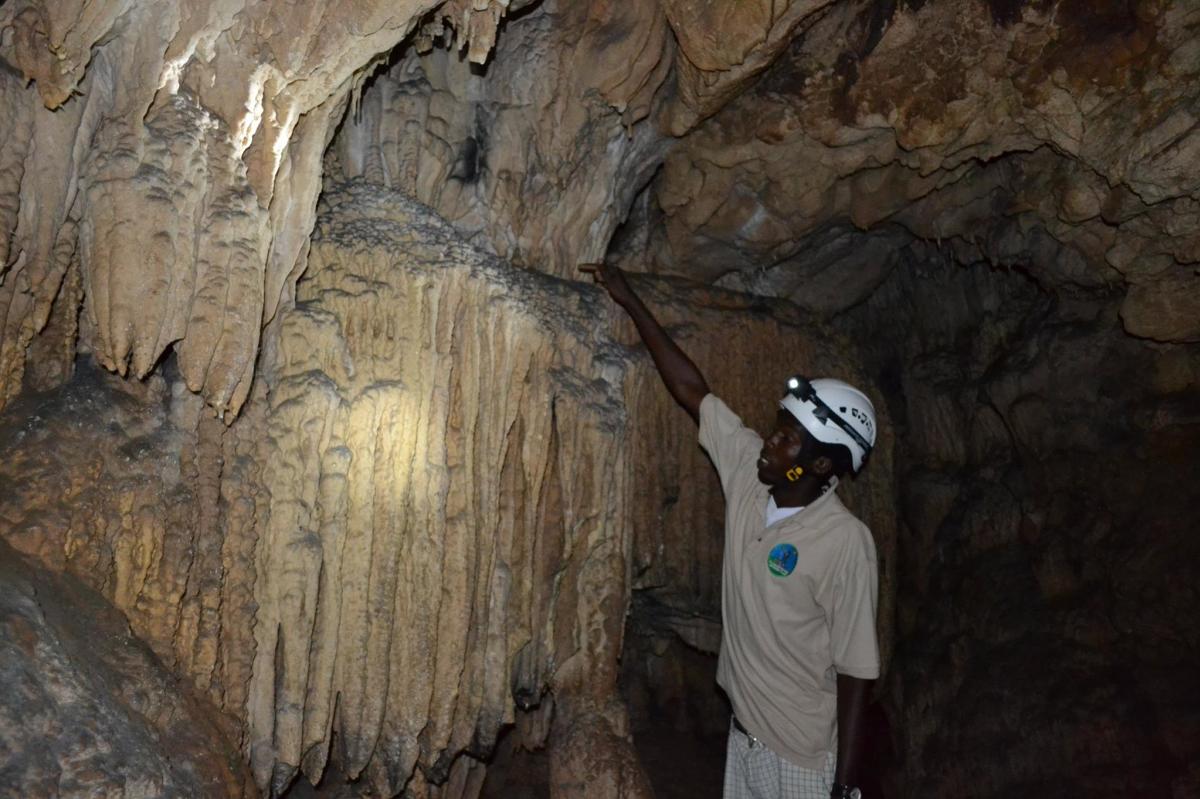 At the end of the tour you can continue your journey through nature by swimming in the cool river just outside the cave's entrance. Then it's back to the start of the tour for an all-Jamaican meal and a seat beneath the shade of a tree, the perfect way to relax while surrounded by nature.
Make this experience part of your vacation memories. Find out more about how to spend your next vacation uncovering nature's surprises here.