For more information go to www.visitjamaica.com/deals/ and check out all the amazing deals to get you started on your trip to Jamaica or speak with one of our experienced travel specialists here on Messenger. 
A friend recently remarked that had it not been for Jamaica; she would have by now seen much more of the rest of the world. This is a sentiment that I have lamented only half-heartedly to myself on many occasions, usually right after booking my next Jamaica trip! Another friend with no ancestral claim to the island who immigrated to Jamaica some years ago, after returning from a visit to her birth country commented that while it was nice to visit for a few weeks, it was great to be "back home."
To many of us, Jamaica represents a call to come home. Admittedly, I am a staff member of the Jamaica Tourist Board, tasked with promoting the destination and could be perceived as being subjective. However, I think I have gleaned sufficient evidence that you need not be Jamaican by birth or ancestry to have this deep-rooted sentiment permeating your soul. 
Ask any visitor what attracts them most to Jamaica and the answer will vary, ranging from the warmth of Jamaicans, the food, the culture, the music, the beaches, attractions and tours and the list goes on. One thing is for certain, you will never get just one answer. I have personally done polls after polls and found persons hard-pressed to confine themselves to just a single feature or reason that keeps drawing them back. The response is always a multiplicity of reasons. Believe me, I completely understand the dilemma. Like the little ant that can lift up to 5,000 times its weight, this tiny island sitting in the middle of the Caribbean Sea is vastly outsized by the sentiments of goodwill it evokes across the globe.
Let us delve into some of the aspects that draw both visitors and the Jamaica Diaspora back to the island repeatedly. Location - proximity and easy access by air from its major market, the USA is key, making Jamaica an easy sell. Add to this, year-round tropical climate, brilliant sunshine in the days, balmy evenings with glorious sunsets, pristine beaches leading into beautiful turquoise waters, lush foliage, magnificent flora and fauna. Yes, a really winning set of gifts bestowed by Mother Nature herself.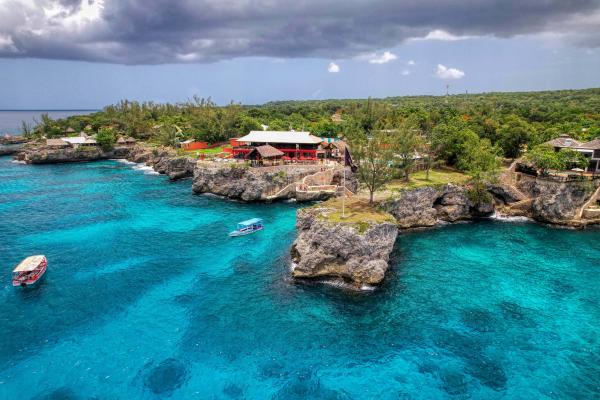 But that is just the beginning of the story. A recent poll of travel advisors who specialize in travel to the island cited the Jamaican people, culture, and food as the top three reasons. I not so humbly agree! The Jamaican culture is as unique as its people. From a history of slavery, colonization, indentured labour and voluntary immigration throughout the centuries, Jamaicans have evolved from a blending of nationalities reflected in the country's motto "Out of Many, One People."  Naturally, it is Jamaica's history, and the resilience and determination of its people that have influenced the culture of this island nation.
I have often heard the saying that Jamaica is more than a country, it is an experience. Visitors to Jamaica can expect to experience a warm, welcoming people with ready smiles, open arms, and an eagerness to share and form lasting friendships. And what has served the island's tourist industry well is our ability to enthrall visitors with cultural and culinary innovations borne from our history and natural resources – think waterfalls, birth places, great houses, former plantations and working farms morphing into places of attractions and tours; food preservation and preparation techniques transforming into culinary demonstrations, cooking classes and food festivals.
Jamaica hosts year-round events that celebrate our cuisine, culture, and music. It should be noted however that regardless of how an event is billed, you will find that it is intertwined with a mix of all three. For example, a food festival would not be considered complete without musical performances, and an artisan village where you can browse and buy local arts and craft. And certainly, no music festival would survive without food vendors, eager for you to sample our famous jerk and other traditional fare, accompanied by blends of famous spirits, juices, hot and cold beverages…did someone just yell Jamaica Blue Mountain Coffee?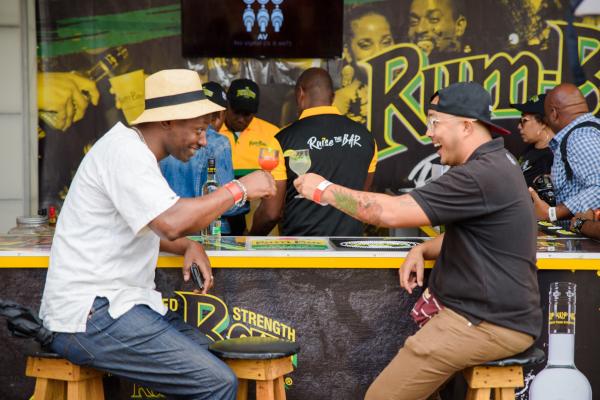 With Jamaica now fully open for business and with some phenomenally successful events now under our belt, namely the Jamaica Rum Festival, Mobay Jerk Festival and Reggae Sumfest, it is time to start stalking the 2023 Events Calendar for my personal favs - Rebel Salute, The Jamaica Blue Mountain Coffee Festival, Kingston City Marathon, Calabash Literary Festival, among others.
There is plenty more to come so watch this space. Walk good yuh hear!