Reggae Sumfest is the most anticipated stage show in Jamaica and by extension, the largest Reggae festival in the world. The show has managed to captivate its audience for a whopping 25 years since its inception in 1993. As the show marks its 25th Anniversary, this year's event promises to be the absolute best of the best. Over the years, Reggae Sumfest has featured some of the world's finest  reggae performersincluding Damian Marley, Stephen Marley, Freddie McGregor and international artists such as Rihanna and Usher. This year's show will do no less, with artistes such as Alkaline, Aidonia, Beenie Man, Queen Ifrica, and Sean Paul  slated to perform at the July event.
Reggae Sumfest is definitely an excellent way to experience Jamaican culture. Held in the "second city", Montego Bay, there will be an array of activities in addition to the staging of the show, to suit your individual tastes. Here's our list of top 10 pre and post Reggae Sumfest activities for you to enjoy!
Pre
The Dreamer Catamaran Tours offers an ultimate sailing and snorkeling experience in Montego Bay.
Sail along the Montego Bay coast line while basking in the sun, listening to authentic Jamaican and regional music including reggae and soca. Each tour includes swim and snorkel equipment, an open bar, food and snacks and return transfers for participants at Montego Bay resorts and hotels. The Dreamer Catamaran Tours have distinctive schedules for family and adult participants. For those of you who will be travelling to Montego Bay with the entire family for Reggae Sumfest, family cruises take place in the morning from 10:00am- 1:00pm and take place every day with the exception of Fridays. Adult tours take place on Mondays-Saturdays during the hours of 3:00pm-6:00pm. So, if you're looking to conquer the sea before the big show on the weekend, this is the place to be!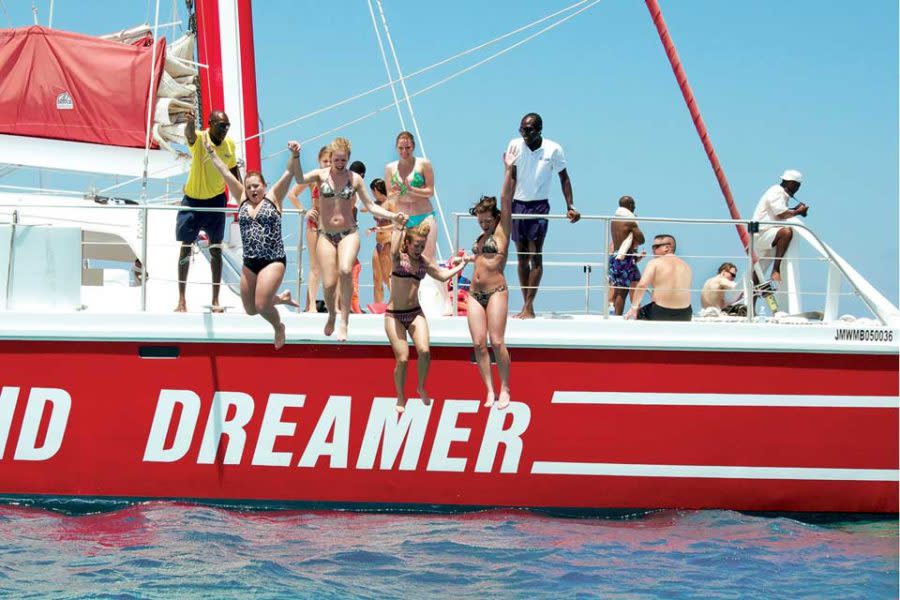 If you're in the mood for thrill and chill, then this is the activity for you. What better way to get the blood pumping in the days leading up to the biggest reggae festival in the world? Chukka Tours offers an exhilarating ATV off-road experience that is especially suitedfor those travelling to Montego Bay in groups. You will be guided through the uninhibited country side and experience Jamaica's beautifully untouched natural landscape. As you operate your own ATV Quad, you will dominate the rugged hills and maneuver easily over dirt trails. Along the way, and through each traverse, you will learn a little bit about Jamaica's history. At the end of this tour, you will feel completely pumped and did we mention dirty? Yes, we do recommend that you bring a change of clothes as it tends to get pretty messy along the way!
After a long and tiring day of exploring the beautiful hills of Montego Bay, it is only fitting that one would want to unwind and enjoy some authentic Jamaican cuisine! The Pelican Grill has been established for some 50 years and has therefore become an important aspect of Montego Bay's vibrant culture. Ranked 4 out of 5 of 642 reviews on Trip Advisor, we do not doubt that you will have a fantastic experience here. Choose from an array of menu options including signature soups, salads, lobster, jerked chicken And their famous Devon House ice cream milkshakes.
The second city is well known for being the party capital of the country. Gloucester Avenue, popularly referred to as the 'Hip-Strip,' boasts numerous dining, drinking, partying and shopping facilities that overlook the white sand beaches that line the western parishes' coast. As the name suggests, Pier 1, is located directly on the edge of the city's harbor and provides a phenomenal view of the horizon and breathtaking sunsets. Pier 1 gives you the best of both worlds as it doubles as a restaurant during the day and a club in the night. Pier 1 delivers a variety of seafood and other dishes that are done to order. They also offer a wide array of liquor for each taste. As the venue transforms into a pumping night club, be prepared to dance all night with people from all walks of life!
The Rose Hall Great House is the most infamous great house in all of Jamaica. Rumor has it that Annie Palmer, the wife of then plantation owner John Palmer, was a wicked slave driver who tortured those enslaved and practiced black magic. Much history lies behind the walls of this 18th century planation but we won't ruin the surprises- visit the Rose Hall Great House this Sumfest season and learn more about the rich culture behind this plantation. Rose Hall Great House tours last approximately 1 hour and take place on Sunday's-Friday's with special candle-lit night tours on Saturday-Thursday between 6:00pm-10:00pm and on Friday's between 8:30pm-10:30pm.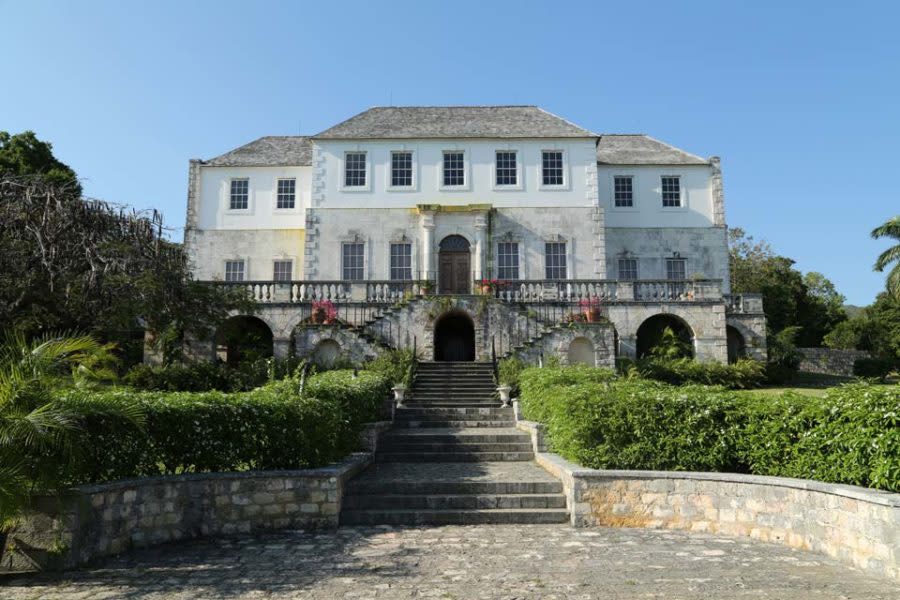 Post
After a long weekend of partying at Sumfest- and of course, a long morning of recuperation- what better way to spend the afternoon than at the beach? Montego Bay's Doctor's Cave beach is far from any ordinary beach. Located in the center of the Parish's Hip-Strip, it has certainly become a focal point of the Montego Bay experience. The cool, crystal clear waters that gently brush along the golden shore are known for its mineral content and create a warm and relaxing atmosphere. Doctor's Cave also features a fully equipped food court with some of the most delicious dishes!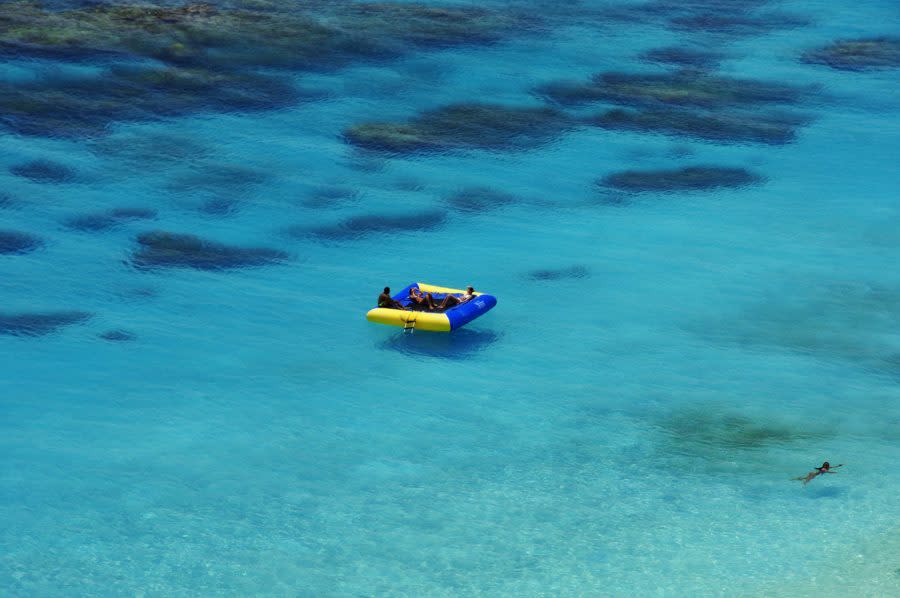 A visit to Montego is never complete without visiting the praised Margaritaville! If you're in the mood for food, sea, sun and fun, Margaritaville provides the complete package. Located on the Hip-Strip, Margaritaville is known for being  entertaining and accommodating. Located directly on the city's pier, the compound provides a welcoming atmosphere and a great view of the sunset. After waiting a recommended 1 hour after indulging in some fabulous Margaritaville dishes, don't miss out on the chance to plunge into the ocean from the 120-foot water slide just above the rooftop terrace!
The fun and excitement doesn't have to end after Sumfest! Strap on your favourite pair of sneakers,throw on some comfortable clothes and get ready for the ride of your life! The Chukka Canopy Tour will take you through a series of platforms connected by traverses that are mounted in the trees. You are guaranteed to feel  one with nature as you take this 2 hour journey through Montego Bay's forests. The Chukka Canopy Tour is accessible everyday between the hours of 8:00am to 5:00pm. This is definitely an excellent way to revitalize the body and center the mind. Once you have experienced this tour, you'll want to put it on your bucket list for every trip to Jamaica!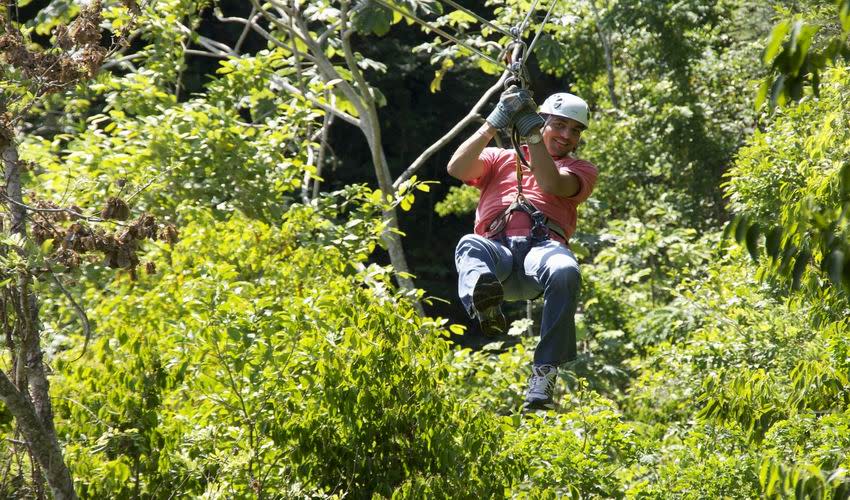 House Boat Grill
The House Boat Grill is a charming restaurant located above Montego Bay Marine Park Fish Sanctuary. The uniquely designed restaurant overlooks the Caribbean Sea and ccccgives guests an eye-dazzling view of the sunset as it creeps below the horizon. The House Boat Grill features 3 distinctive dining areas to suit your taste- a quaint dining room, an upstairs deck under the stars and a waterside area where there is live, nightly entertainment. There are dozens of menu option that are sure to please!  With an impressive 4.5 out of 5 rating on Trip Advisor, many guests describe The House Boat as the "best meal in Mobay."
Imagine yourself boarding a 30 foot bamboo raft, calmly gliding along the Jamaican Great River- the swooshing sound of the water as your tour guide propels the raft deeper into the wetlands of Montego Bay- What's a better way to end a long weekend? The Great River Rafting and Plantation Tour offers this very unique experience to hundreds of guest, particularly couples, looking to experience the untouched beauty of Jamaica. This rafting session through the countryside is followed by a city tour of Montego Bay which provides an awesome opportunity to do some shopping and pick up a few souvenirs that will forever act as reminders of your fabulous Jamaican experience!