November is an exciting time to visit the island of rhythm and spice. As we get closer to the holiday season, our event calendar bursts at the seams and becomes more diverse with a wide array of magical things to do. Here are some of the most popular events in Jamaica if you're visiting just before the holiday season.
Jamaica Food and Drink Festival
October 26-November 3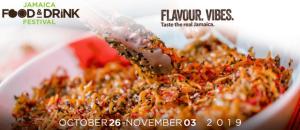 This nine-day food festival features themed events to showcase a variety of cuisines you'll find in Jamaica. Choose from pork, seafood, crispy fried street food, and Asian fare or grab an all-inclusive pass and sample it all.
Portie Film Fest
November 1-3
Film buffs and lovers of Jamaican culture are in for a special treat at the 9th annual Portie Film Festival. View presentations of classic and contemporary films highlighting our culture, music, and people at distinguished venues that span the eastern end of the island.
Red Bull Culture Clash Kingston 2019
November 2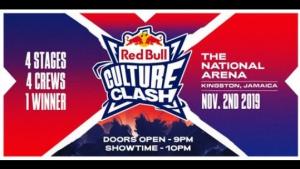 Early dancehall culture in Jamaica featured events known as a soundclash that would see music selectors battling each other for top honors. Who is the "baddest" DJ of all time? Be there to help decide. The Red Bull Culture Clash revives this musical battle vibes with an electrifying event in Kingston at the National Arena starting at 8 p.m.
Carnival in Jamaica 2020 Band Launches
November 2, 9 & 29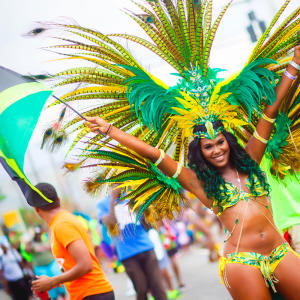 Carnival in Jamaica 2020 season kicks off with the bands unveiling their costumes for the upcoming year. First up is Bacchanal Jamaica's Band Launch on November 2 with a spectacular soca party and unveiling at Mas Camp in Kingston. The following week, XodusCarnival sets fire to the city with its launch dubbed Enchanted on November 9. Finally, Xaymayca International reveals their costumes on November 29. Come see the costumes up close, secure yours, and learn the new soca songs for the year at any of these events that'll give you a taste of Carnival before it comes in April.
InPulse Arts Festival
November 9
Art lovers are invited to join the InPulse Arts Festival at Dunoon Technical High School in Kingston. The festival is open to the public and will feature art workshops, live mural painting, exhibitions and performances, refreshments, and the opportunity to learn from local artists in an eclectic setting focused on the arts and empowering youth to pursue the arts.
Restaurant Week
November 15-23
The highly anticipated week of new menu items and restaurant discounts all across the island is here. Restaurant Week is a great time to take the family out and experience somewhere new. Now in its 15th year, the event includes 104 participating restaurants offering signature dishes and pre-selected three-course meals for a special rate. Don't miss this chance to taste the best of Jamaica!
Negril International Open Beach Volleyball Classics
November 16-17
Volleyball fans love this tournament set against the backdrop of the gorgeous Caribbean Sea. Whether you're playing or simply observing the games, you'll love the vibe at this annual event and enjoy the rocking reggae after-party in the beach party town of Negril. The Negril International Volleyball Classics promises to be fun for the entire family.
Annie's Revenge
November 20-24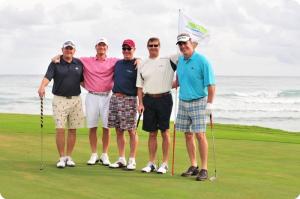 A staple in any golfer's calendar should be Annie's Revenge, Jamaica's largest international pro-am tournament in the winter season. It's the ideal time to get away from the cold and perfect your swing on gorgeous greens with brilliant blues out on the horizon. The five-day event includes three tournament rounds played at both the White Witch Golf Course and Cinnamon Hill Golf Course.
Jersey Mike's Jamaica Classic
November 22-24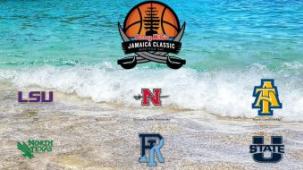 College basketball fans get an early taste of competition frenzy at the annual Jamaica Classic where eight National Collegiate Athletic Association (NCAA) teams compete in the tournament in the beautiful city of Montego Bay.
MoDA Market
November 22-24
MoDA Market is a fashionista and art lover's playground. This exclusive marketplace features carefully curated artisanal pieces of art, jewelry, fashion, decor, and lifestyle designs from local creators. Whether you're a wholesale buyer or collector of gorgeous designs, you'll love the experience to be had at MoDA. The market is part of Collection MoDA, which also includes a runway show.
Irits at Rastafari Indigenous Village 
November 24
Irits is a festival of native culture, music, art, and eats held by the people of the Rastafari Indigenous Village every last Sunday of the month. This impressive event offers an immersive experience in Rastafarian culture. Enjoy live music, energy healing workshops, and ital vegan cuisine. Learn to drum, dance, take a yoga class, and see local artisans bring their visions to life. Festivities take place from 1 to 7 p.m.
Le Diner en Blanc Kingston
November 30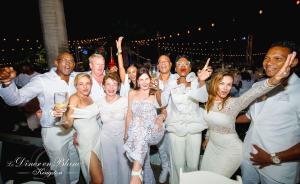 The Parisian sensation Le Diner en Blanc returns to Kingston in November, transforming one of the city's iconic cultural venues into a sea of pristine white. Enjoy the marvel of this upscale picnic underneath the city lights from 4 to 11 p.m.