From world class athletes to internationally celebrated traditions and music, Jamaican's never have trouble finding something to celebrate. Jamaica's summer is jam-packed with live music, family-friendly entertainment, and the Islands legendary Irie vibe.
KINGSTON ON THE EDGE URBAN ART FESTIVAL, Kingston
June 19-28
https://youtu.be/JEpof0H5ElM
KOTE Urban Art Festival is an annual 9-day studio and performing art festival that began in 2007. It is a multiple venue summer festival held throughout Kingston City. The overarching objective of this event is to develop and harness the incredible artistic potential of Jamaica whilst showcasing Kingston as the cultural capital of the English speaking Caribbean.
RUJOHN FOUNDATION CELEBRITY SPORTS CAMP, Montego Bay
June 22-28
https://youtu.be/YQOjS6_JHvU
The RuJohn Foundation will again undertake to provide support to Jamaicans by way of staging the 'Jamaica Outreach Service & Celebrity Sports Camp'
The series of events will be hosted by popular NFL and NBA players along with NBA Cheerleaders.
Some of the confirmed guests who participated last year  included:
Andray Blatche, Jussie Smollett (aka Jamal Lyons on Empire), Bryshere Gray (aka Hakeem Lyon on Empire), Raven Symone, Lance Gross, Darius Butler, Robert Ri'chard, Tika Sumpter, Amber Riley, Keith Carlos, Jaleel White ( aka Steve Urkel), Aisha Hinds, LaMorne Morris, Kellee Stewart, DeStorm Power, Bresha Webb, Sam Jones III, Sebastian Telfair, Iman Crosson, Tony Carter, Ronald Moore, Siobhan St. John, Toddrick Verdell, Amanda Robinson , Robert Hallback,
Some 450 Jamaican students benefited from this foundation.
http://www.visitjamaica.com/rujohn-foundation-celebrity-sports-camp
JAMAICA OLYMPIC SENIOR TRIALS, Kingston
June 30-July 3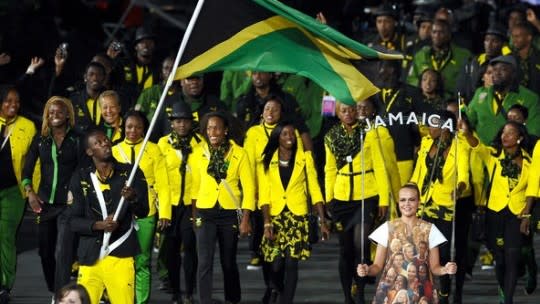 This is trials for our Jamaica track and field athletes to vie for a spot on Team Jamaica for the upcoming Rio Olympics.
The 2016 staging of the Summer Olympic Games will be held in Rio de Janeiro, Brazil. The competition will run over 17 days from 05 to 21 August 2016.
Jamaica is expected to send a strong contingent of its elite athletes who are expected to be medal contenders in their respective events.
The Double Olympic Champions Usain Bolt and Shelly-Ann Fraser-Pryce would be in tip top shape to create history by being the first athletes to win 3 Olympic 100m. Also in the hunt will be young and upcoming athletic stars, Yohan Blake, Javon Francis, Jaheel Hyde, Megan Simmonds, Kemar Bailey-Cole, Christine Day and Omar McLoed.
They would be joined by stalwarts in the form of Veronica Camobell-Brown, Asafa Powell, Noveleen Williams-Mills, Kerron Stewart and Keleese Spencer.
LITTLE OCHI SEAFOOD CARNIVAL, Alligator Pond, Manchester
July 10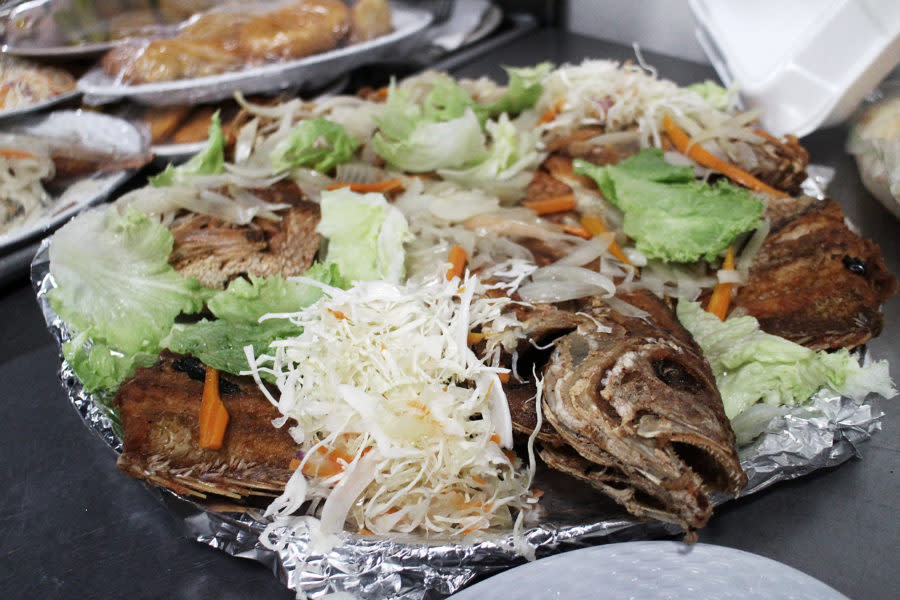 This is an annual event staged at the famous attracts the entire community, Jamaicans from all across the island plus overseas visitors. The event will feature a wide array of seafood dishes and will culminate after a day of fun with a carnival type concert and party on the beach. The event usual attracts over 10,000 patrons.
REGGAE SUMFEST, Montego Bay
July 17-23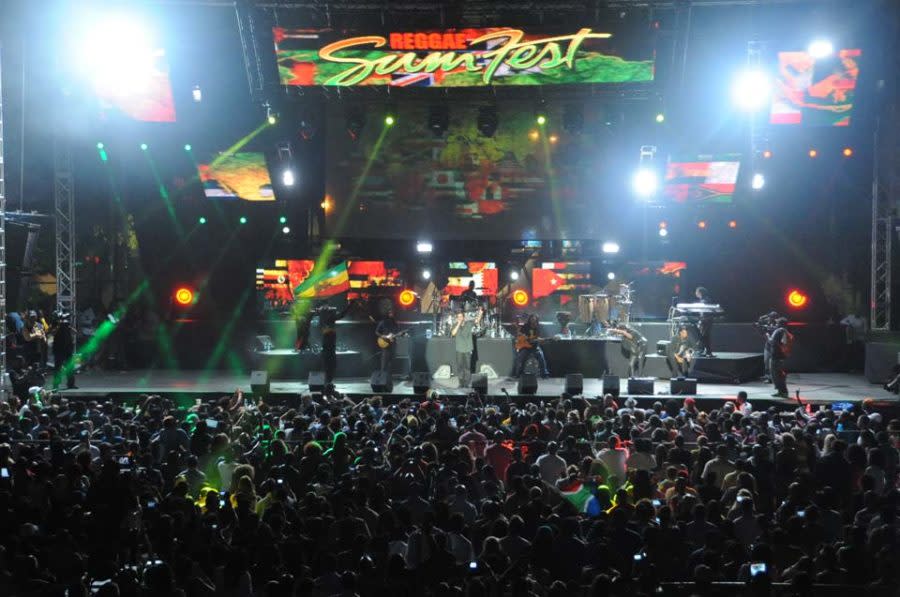 Reggae Sumfest is Jamaica's only weeklong festival dedicated to showcasing our island's indigenous reggae music while also promoting Jamaica as a prime summer destination. Reggae Sumfest is now widely regarded as one of the world's premier reggae event and attracts visitors and media from all across the glove. The 2016 festival will mark the 24rd annual staging of this event.
MAKKA PRO SURF CONTEST, St Thomas
July 19-26
This anticipated surfing event brings together regional and professional surfers who compete for the contest prize and the ratings they can earn from the presence and interest of the growing number of local spectators and supporters. This Caribbean Challenge Cup series event will also be hosted in Trinidad and Barbados. Through the partnership with Jamaica Surfing Association, Caribbean Surf Network and Western Atlantic Pro Surf Series, Makka Pro has risen to new levels and has been attracting more competitors globally
www.jamsurfas.webs.com
DREAM WEEKEND, Negril
July 28-August 1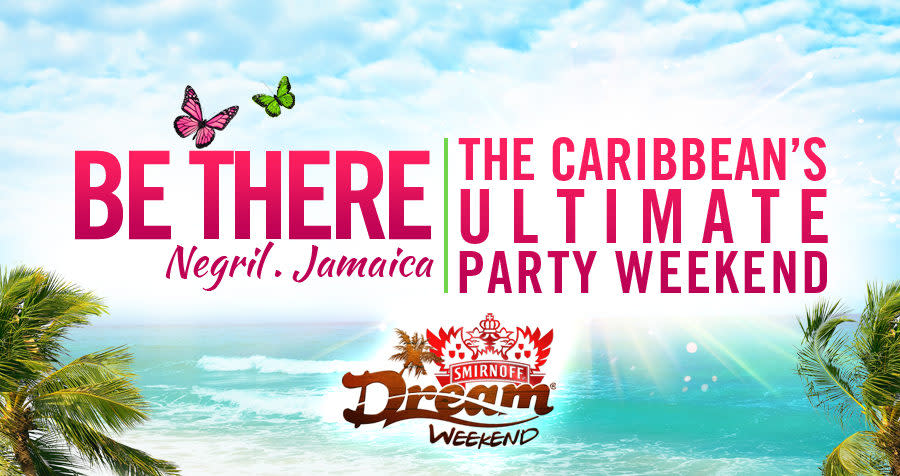 Dream weekend is a music festival in Negril Jamaica, that attracts thousands of local and overseas visitors to Negril for a series of ten (10) events which are packaged with hospitality, entertainment and transportation included.
Rum rules in paradise at the Dream Weekend 5 days of non- stop party event!
SPF WEEKEND, St Ann
July 29-August 1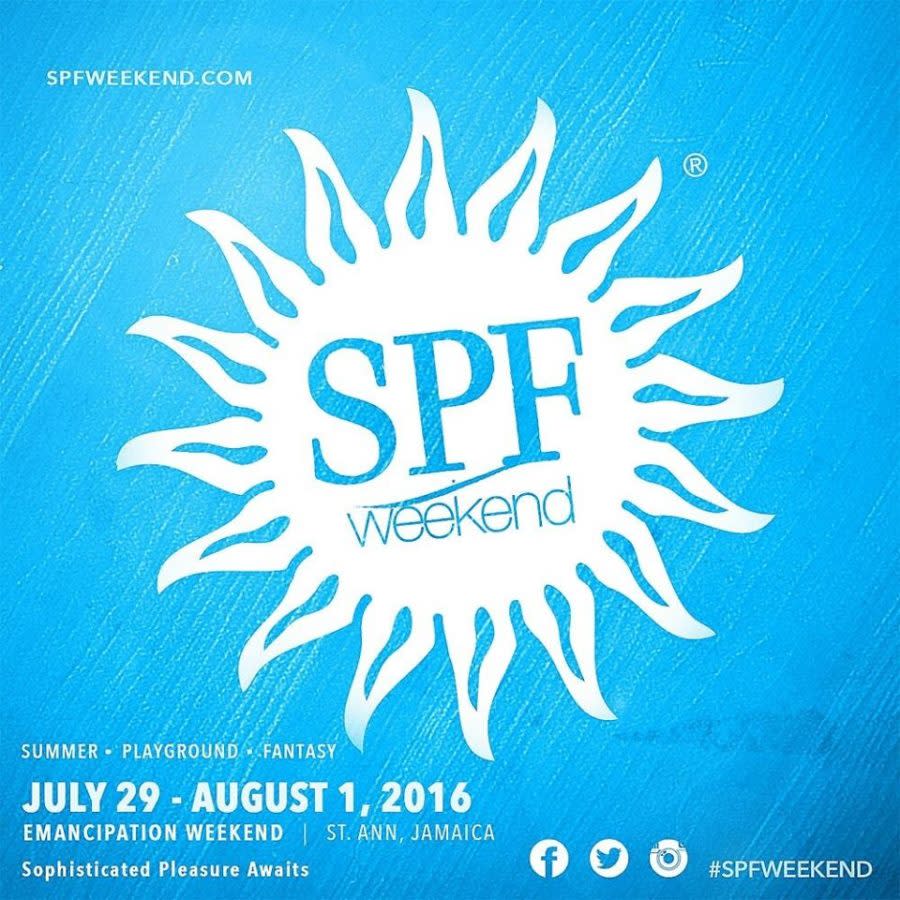 SPF Weekend is Jamaica's ultimate high-energy summer holiday weekend party experience for local or overseas guests aged 21 years and up.  Socialites and celebrities alike partying together in St. Ann, Jamaica! This is the one time of the year when the refined partygoers from all over are in the same place at the same time. For those looking to have a swanky and memorable experience this summer, SPF WEEKEND 2016 is the preferred destination.
THE SEVILLE EMANCIPATION JUBLIEE, St Ann
July 31-August 6
Jamaica National Heritage Trust will be hosting its annual Emancipation Jubilee Celebration, which will once again be hosted at the Seville Great House in St. Ann. It will primarily depict four groups or period in our history, namely 1) Taino or Amerindian found in Jamaica 2) Spanish conquest 3) English conquest 4) Slavery.  This festival will see over 6,000 Jamaicans in attendance, ranging from the statesmen, senior hoteliers, tour operators, professionals, middle managers, administrative individuals and labourers.