The south coast offers so many things for visitors to the island to explore. Whether it's soaking up the sand on the white sandy beaches, riding horses along the shores or channeling the healing powers of our natural mineral baths.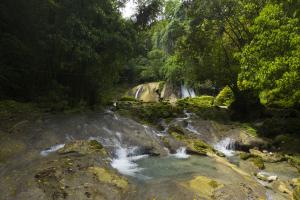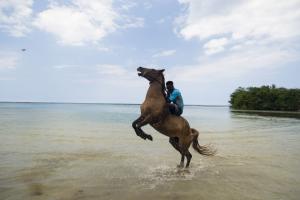 You can tour historical great houses, play around of golf on our beautiful golf courses or go white river rafting for an unforgettable adventure. After a long day of adventure, the south coast also offers charming hotels, guest houses and air bnb's, along with several eateries to please the palate.  Whatever your heart desires, you can truly experience the best of the best on the south coast.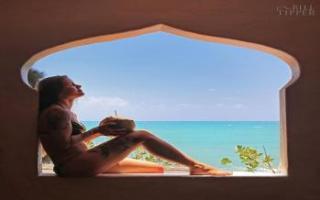 LOVERS LEAP 
Lovers Leap in St. Elizabeth is known as the most romantic spot in Jamaica — with sweeping views 1,700 feet above the sea! This historic property beloved by locals and visitors to the island has now been reborn, Jamaica-style. Jason Henzell of Jakes Hotel took over the lease for the building that stands on the property which has become a local hot spot. 
Many stories have been told about the star-crossed lovers who, rather than be taken from each other by a jealous plantation owner, chose instead to run away together. Legend has it, the lovers raced to the edge of this cliff — with a drop of approximately 1,700 feet—the moon caught them in a golden net. Hand in hand they stood in this net as the moon set slowly below the sea. 
The stunning location's myth and mystery give way to the practicalities of modern engineering at the property's Lighthouse. From the top of the cliff, it seems like you can see forever, so it's no surprise that Jamaica's Port Authority chose this site to build a lighthouse — making it the highest lighthouse in the Western hemisphere. 
Sure, visitors still come by at all times to gaze at the view that is, by all counts, the most stunning on the island. But it's Sunday nights at Lovers Leap that have become the real draw. The party starts in the late afternoon, when it's still light, and continues through the magical sunset hour and on into an evening of live music — each week, a different act and dancing. The music is the best of true Jamaican retro, the food is juicy, the scene is spicy and there's no more memorable place to spend a Sunday night. 
The food at Lovers Leap is as local as the crowd that gathers. Dinner is a la carte, and you can expect a menu filled with Jamaican faves like fish tea and codfish fritters, conch, chicken, oxtail, bammy, and festival. Not to mention, cold Red Stripe and rum drinks served at the bar. There's more, of course, but why not stop by and see for yourself? 
JAKE'S HOTEL 
The bohemian chic beach hotel everyone raves about in tweets, blogs, and reviews. Chances are Jakes Hotel in Treasure Beach is unlike any you've visited before. To start, the colourful cottages, oceanfront bungalows, and stand-alone rooms were designed by Sally Henzell —the matriarch of the family who has been running Jakes since it opened, 25-years-ago.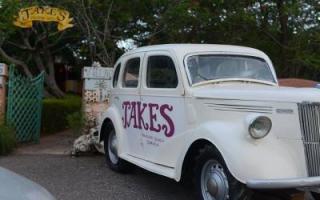 Sally's chic, one-of-a-kind shacks with their private entrances and unique details (like outdoor showers), dot the dramatic coastline, and for larger groups, there are villa options nearby. Seen them on Instagram and featured in top magazines? It's possible, but Jakes promises a low-key vibe nonetheless. Treasure Beach on the South Coast is far from the heavily-visited tourist towns of MoBay and Negril, but Jakes is convenient to Lovers Leap, YS Falls, and Appleton Rum Tours. If you're the kind of traveler who's willing to trade some bumpy road for the pleasure of discovery, this piece of Jamaica's countryside—with its fields, friendly farmers and fisherfolk—is for you!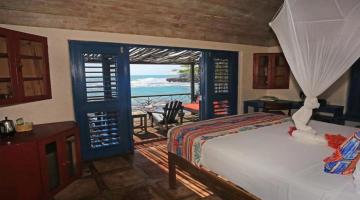 In addition to great style and warm hospitality, the hotel prides itself on being integral to its community. 'Grown Locally' is our mantra. It means they work with local fishermen, local farmers and local chefs at both Jakes Restaurant and Jack Sprat, their neighborhood hotspot right next door. The menu changes daily to reflect what's fresh, which means local food served by local people.  
In addition to getting behind sustainable farming practices and serving organic, locally-grown and seasonal foods, Jakes is one of Jamaica's most beloved spots to practice yoga. Of course, as a low- density destination with two yoga decks right on the ocean, what might you expect?
 Guests can also enjoy off-road activities such as cycling past cows in the mountains, snorkeling in the Galleon fish sanctuary, toasting at Floyd's Pelican Bar and so much more!