What started as a loose collection of runners at Kingston's Mona Reservoir (also known as "The Dam"), became a club – the Jamdammers Running Club of Kingston, in June 1995. Over the years, the Club has grown both in size (over 100 members) and stature by re-writing the book on road racing in Jamaica.  
Their premier event, the Reggae Marathon, Half Marathon and 10K, become an annual staple on local and international road race calendars since 2001.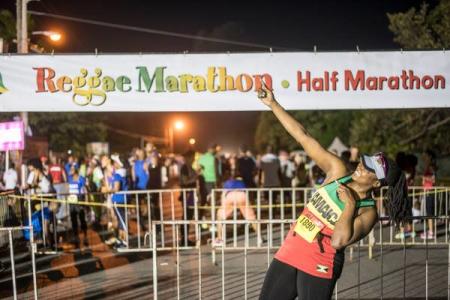 The Club's mandate remains constant, that of  promoting a healthy lifestyle through distance running and establishing  Jamaica as a world class destination for middle and long distance running.  Reggae Marathon's,  Half Marathon & 10K is uniquely Jamaican and has blossomed into an international event and included in the world's ten best marathon events   
On race day, marathoners, sports enthusiasts and beginners converge at Long Bay Beach Park in Negril, Jamaica's capital of casual, for a fun event. Characterized by good vibes and pulsating reggae music along the looped flat and fast course, participants are kept in an 'irie' spirit as they burn the mileage, while enthusiastic supporters come out to cheer on the participants. Meanwhile, hard working volunteers offer uniquely packaged water and rehydration fluids at every mile. There were over 2000 international participants across the three race events with persons from South Africa, Belgium, Japan, Canada, the Caribbean and the United States. There is also strong representation from local long distance runners and walkers.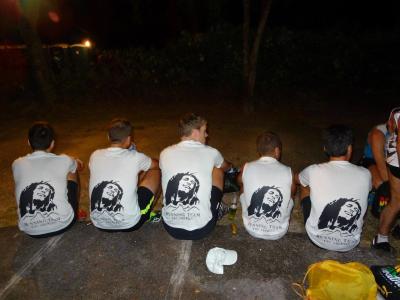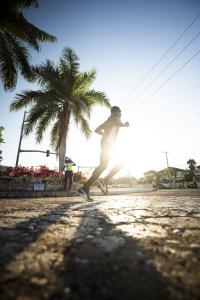 Other related marathon events, such as  the internationally recognized Pasta Party held at the Couples Swept Away Sports Complex, has participants and supporters alike, imbibing in delight. Additionally, post race Finish Line Beach Bash affords everyone an opportunity to relax on the beach, with special offerings and entertainment geared towards having the best time. 
Main sponsors include the Jamdammers Running Club of Kingston, Jamaica Tourist Board, Puma, JHTA Negril, Couples Resorts, and the Jamaica Athletics Administrative Association and charity partner is the Heart Foundation of Jamaica.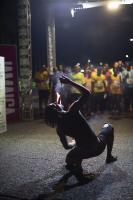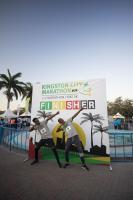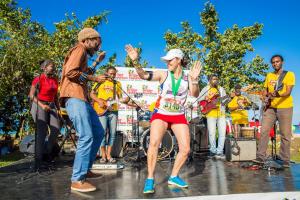 Reggae Marathon continues to bring world class technology to the event with the use of  the Mylaps timing system featuring Smart bib tags and 'Ears' and timing mats. These all add to the experience, by providing real time results from trusted associates during and after the race. Final results are posted within 24 hours, with 'watch yourself' videos of the finish line available online with an AIMS (Association of International Marathons) certified course. This serves as a qualifier for any international event requiring qualification for a world record, or to enter similar events which need a qualifying time for participation.