By Guest Blogger: Warren Brown
The Reggae Marathon is an institution and for some runners, it's a fixture on their event calendar. On my first visit to the event, which just celebrated its 16th year, it proved to be a fun and well organized event with the added benefit of having Jamaica as its host.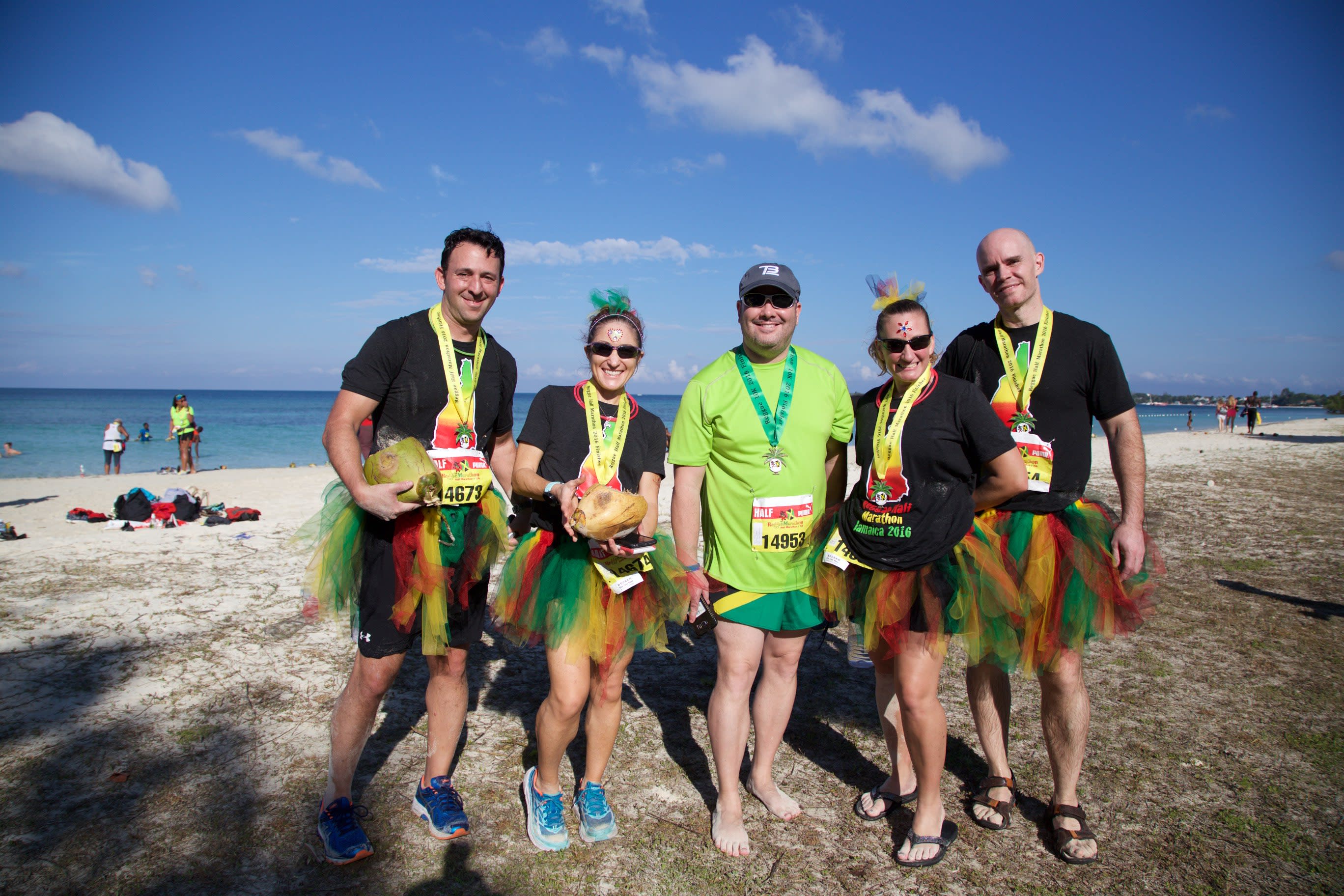 The New Hampshire running group are all smiles on Negril's seven-mile beach after completing the 2016 Reggae Marathon.
Set in the popular resort town of Negril, the Reggae Marathon is much more than a destination event. It has participation from more than 2,300 runners visiting from more than 38 countries. This is complemented by Jamaicans who drop-in from all across the island to ensure their best run time but a good time overall.
So, why should you participate in the next Reggae Marathon?
1. It's fun! From the World's Best Pasta Party to all the elements of the race day, the event delivers an incredible vibe that is hard to beat. In true Jamaican style, tasty food and fresh fruit juice fuel the participants with live reggae music as the run's soundtrack.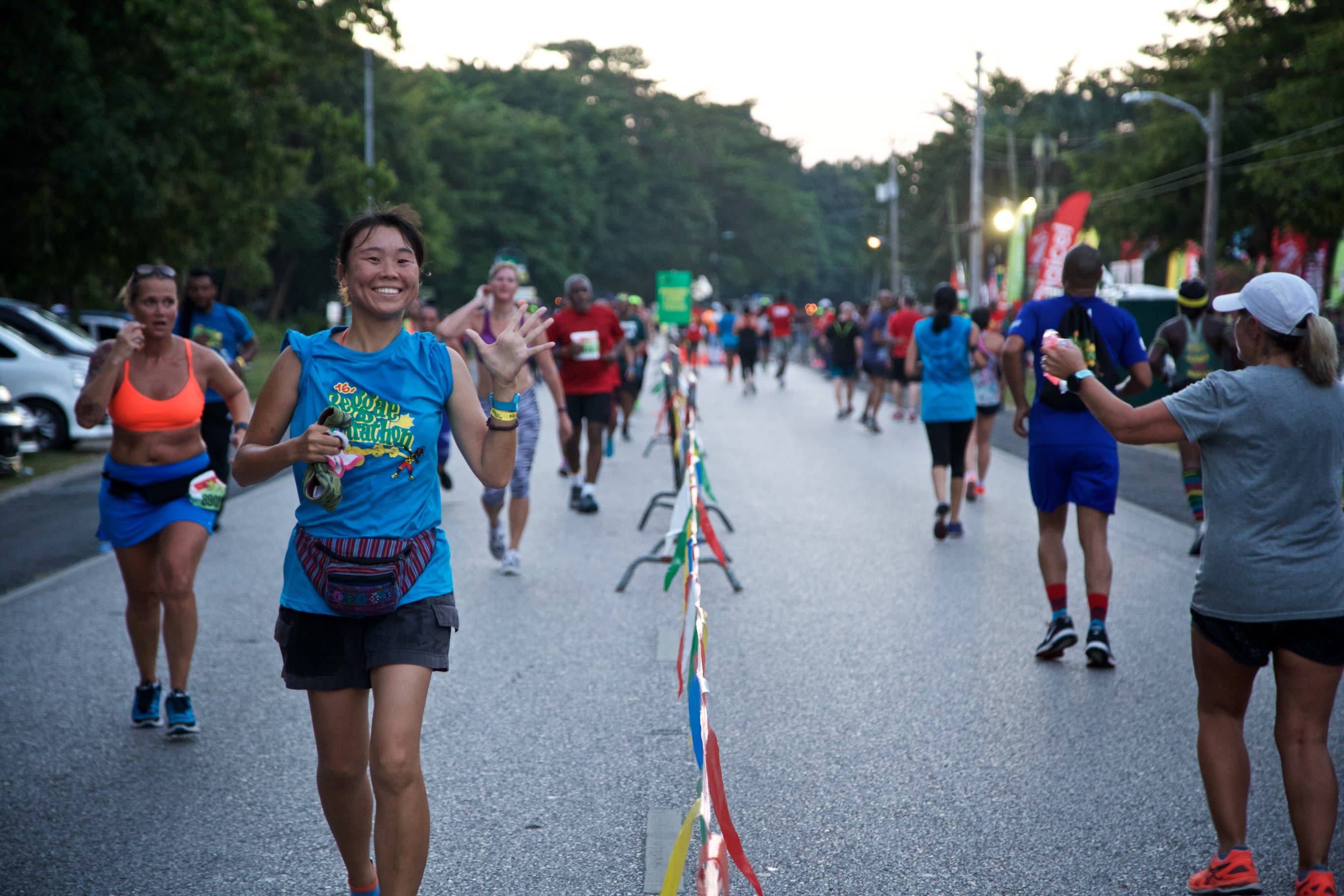 Participants on the run route of the 2016 Reggae Marathon in Negril, Jamaica.
2. It's world-class! The race has started on-time for all of its 16 years and is constantly lauded as being well organized with strong representation from international participants. In fact, this year, Japan's Kota Taniguchi who was the winner of the 2016 Tottoro Marathon in Japan was just one of the international champion marathon runners competing.
3. The finish line. While many say it's the journey that counts, as you make your way through the finish line, it's just a hop, skip and a jump to the beautiful blue water of Negril's seven-mile beach. One of the world's most popular beaches, the warm salt water is as refreshing as it is therapeutic. Relief!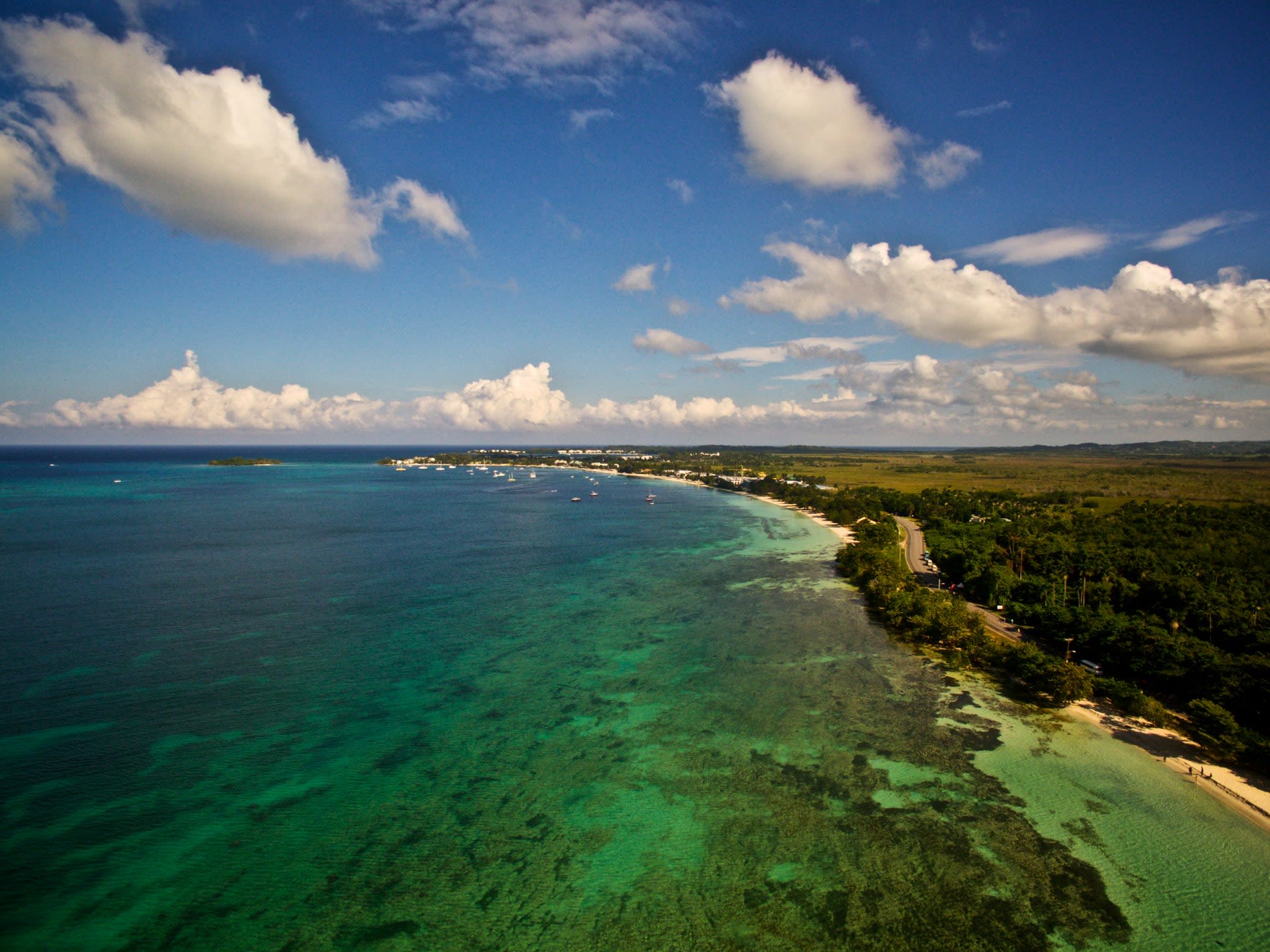 The setting for the 2016 Reggae Marathon, Negril's seven-mile beach.
4. Coconut water. Super hydrating, coconut water is the perfect way to replenish your electrolytes after a run and nothing beats the tasty nectar directly from a fresh cut coconut.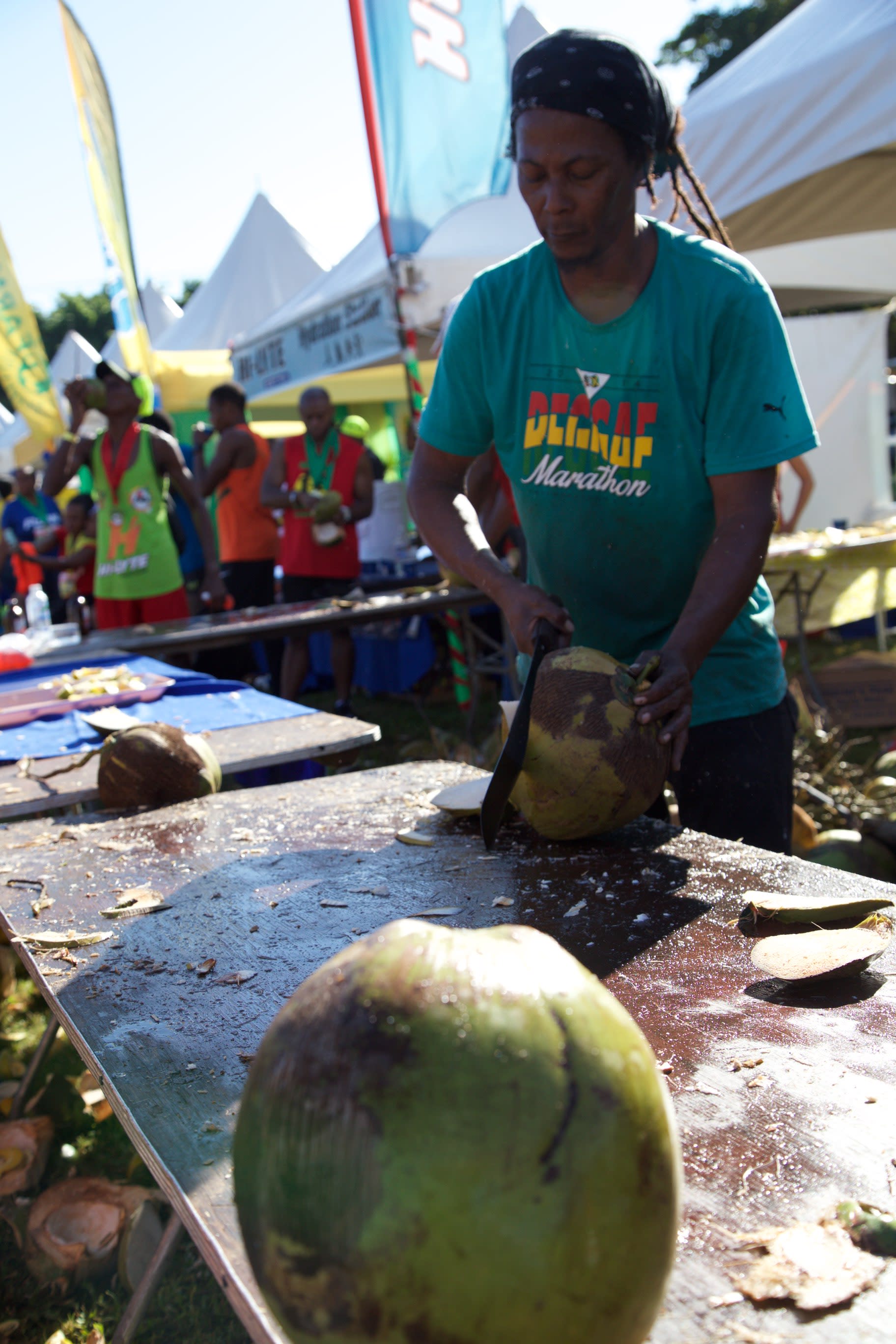 Fresh coconut water was on hand for the participants of the 2016 Reggae Marathon in Negril, Jamaica.
5. It gives back. The marathon has charity partners that participants are encouraged to donate. Local schools that have teams participate receive computers based on placement in the run.
6. Everyone wins. All finishers receive a medal and the victory party is a blast! Plus, with so many repeat participants it's very much a reunion.