Mother's Day is a unique opportunity for us to express our gratitude for the amazing women who have raised us and taken care of us throughout our lives. And what better way to commemorate our mothers than to take them out to a special meal in Jamaica, a stunning island paradise? Jamaica has an array of wonderful restaurants where you may spoil your mother on her special day thanks to its thriving culinary industry. This article offers a carefully curated selection of Jamaica's top restaurants where you may celebrate Mother's Day with your mum and have a wonderful occasion.
Strawberry Hill Restaurant - Kingston
The Strawberry Hill Restaurant, located high in the Blue Mountains, provides a mouthwatering panoramic view in addition to delicious Jamaican food. This lovely location mixes chic appeal with welcoming service. Treat your mother to delectable cuisine served with a distinctive Jamaican flair, such as jerk chicken, curried goat, or luscious seafood. This is a great place for a Mother's Day feast because of the laid-back atmosphere and gorgeous surroundings.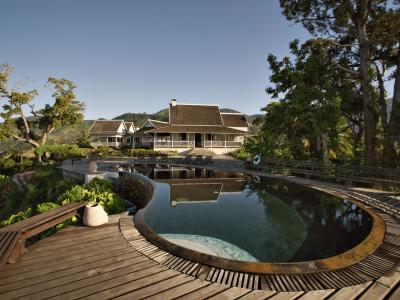 Sugar Mill Restaurant - Montego Bay
The Sugar Mill Restaurant at the Half Moon Resort is a must-visit for a fine dining experience. The backdrop of this award-winning restaurant, a 17th-century water mill, and its lush tropical gardens create a romantic ambiance. Locally sourced foods are combined with flavors from around the world on the menu. Surprise your mother with mouthwatering foods like lobster tails on the grill, scallops that have been seared, or the renowned Sugar Mill rum cake.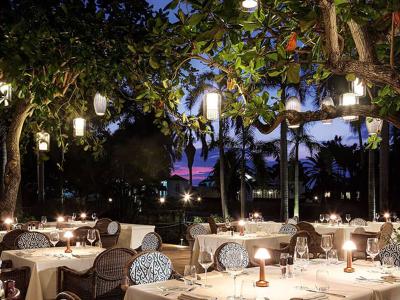 Rockhouse Restaurant - Negril
Situated atop the cliffs overlooking the Caribbean Sea, the Rockhouse Restaurant offers an idyllic setting for an unforgettable Mother's Day celebration. With its open-air design, friendly staff, and fresh, locally sourced ingredients, this restaurant exudes relaxation and charm. Indulge in delectable seafood, such as coconut shrimp or grilled fish, while enjoying breathtaking sunset views with your mom. A truly magical experience awaits at the Rockhouse Restaurant.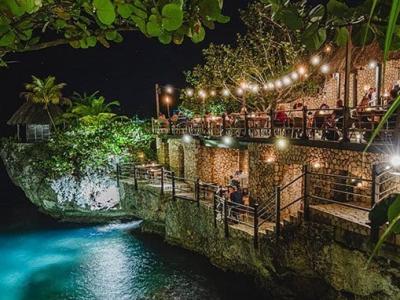 Evita's Italian Restaurant - Ocho Rios
Evita's Italian Restaurant in Ocho Rios is the ideal Mother's Day dining option if your mother like Italian food. Known for its warm and welcoming ambiance, Evita's provides a menu loaded with traditional Italian favorites and Jamaican influences. Enjoy exquisite seafood, wood-fired pizza, and mouthwatering pasta dishes with your mom as you're surrounded by colorful murals and a verdant garden. An amazing eating experience will be created by the genuine flavors and charming atmosphere.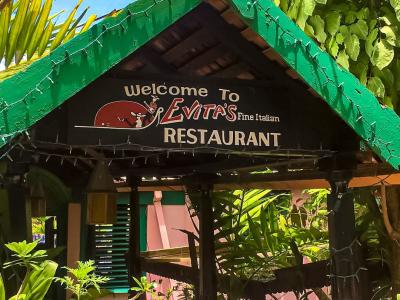 The Cliff Hanger Restaurant & Bar - Port Antonio
The Sea Cliff  Resort offers a number of dining alternatives, including the on-site Cliff Hanger restaurant and bar. The ideal choice for your lunch, supper, and breakfast. They have a number of fish meals, chicken, and other Jamaican and international foods on their menu. There are also vegetarian options available. "Drunken Lion Fish" and a "Coconut Curry vegetarian Dish" are the chefs' recommendations. This is one of the most ideal places in Portland for you to have a great lunch date with Mom!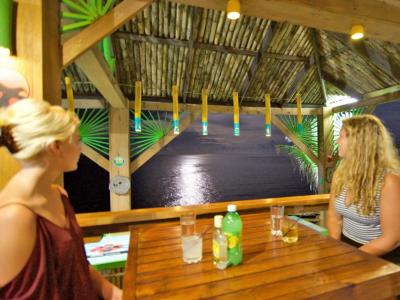 Jack Sprat Restaurant - South Coast
Locals and Jakes guests frequent Jack Sprat at Treasure Beach on the South Coast for the fresh, grilled seafood and the pizza, which is made with toppings like pepperoni, lobster, and jerk chicken. Additionally, there is an ice cream stand and many beach bonfires. Naturally, everyone is attracted to the vibe. Great music, the breezy outdoor deck facing the beach, folks lounging out and playing backgammon—it always feels like a laid-back party at Jack Sprat. If you're looking for an ideal spot to treat mom for Mother's Day with an easy-going, laidback ambience, then Jack Sprat is definitely the place to be.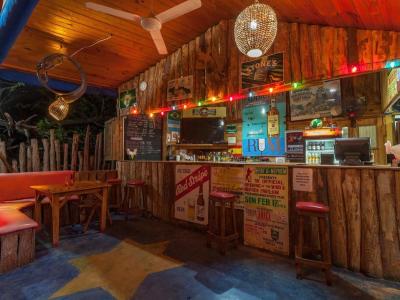 Give your mother the best possible Mother's Day gift by taking her on an exceptional gastronomic excursion in Jamaica. These restaurants will make sure that your celebration is one to remember, whichever you choose. Create enduring memories in the alluring atmosphere of Jamaica while thanking her, satisfying her palate, and showing your appreciation. Happy Mother's Day!