The essence of Port Antonio can only be realized through its waterfalls, tumbling down mountainsides and cliffs, foaming sheer and delicate, collecting in captivating pools of crystalline waters. It can only be experienced through watching exotic and endemic birds dip, weave and flit through lush indigenous flora and fauna. The expanses of rainforests comprised of towering trees, with swaying leaves and branches acting as a backdrop for the wildlife shrouded within, halting for just one moment, with the click of the shutter release. Long exposure to breath-taking vistas of the turquoise Caribbean Sea, crashing on the luminous white sand will make you want to stay that much longer, but don't worry, a picture lasts forever.
So adjust your lens and clean your viewfinders, as we focus on the best places to take your camera for a shoot in Port Antonio, Jamaica:
1. Hotel Mockingbird Hill Gardens
This safe haven is home to more than 72 bird species, 22 of the 28 species endemic to Jamaica as well as the six Caribbean endemics. Take your time to stroll and capture the unique wildlife in their habitats, along with exotic species of plants, hidden within the 7 ½ acres of lush tropical gardens. Try and catch a glimpse of the elusive Black Billed Streamer tailed Hummingbird or the second smallest bird in the world, the Vervain Hummingbird!    
2. Blue Lagoon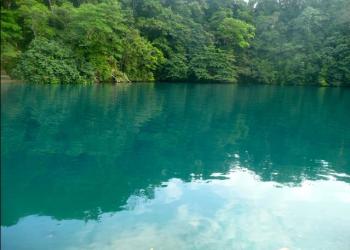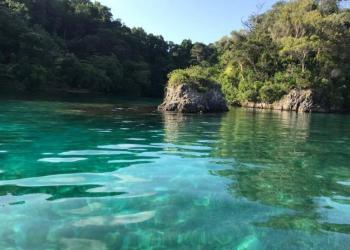 (Via TripAdvisor)                                                                           (Via TripAdvisor)  
To describe the features of this marvel is to give the quintessential definition of the richest turquoise, intense and incredible before your eyes. This famous art of nature is a star in its own right, having shone in the Brooke Shield's' movie The Blue Lagoon (where it copped its name). Hollywood sought out this hidden gem, and decided its beauty was befitting for stardom. Even those most acquainted can attest to being star struck too. Entrance to the Lagoon is free however for a small fee you can take a boat ride or raft out into the lagoon, and your courteous captain will leave you to enjoy a dip in the luxurious mineral bath there or be treated to a visit to Monkey Island a few metres out. Bask in the warm Caribbean waters; delight in the lush vegetation surrounding you and attempt to capture the incredible serenity you feel.
3. Reach Falls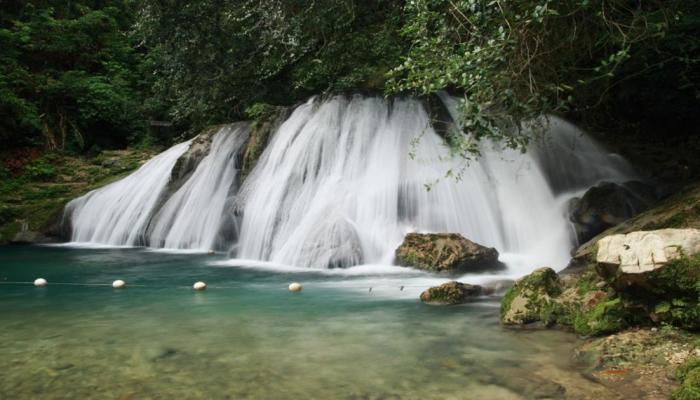 Reach Falls is an amalgam of refreshing streams of water draping over jutted out rocks in sheer white, secret caves, charming local guides and divine inspiration. There are two ways you can experience this wonder, choose a local to guide you along the river and up to the main falls or arrive immediately at the falls from the main entrance. While the destination is great, the journey is even better. Take your beach shoes, swimming trunks and a waterproof camera is must to capture the beauty!
4. Rio Grande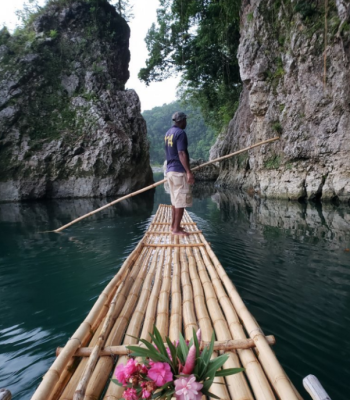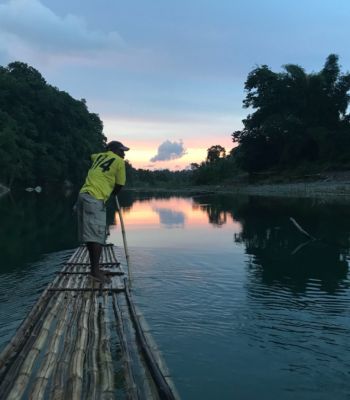 (Via TripAdvisor)                                                                           (Via TripAdvisor)
For a more relaxing encounter, laze your way down the Rio Grande which is one of the largest rivers in Jamaica, flowing aimlessly to a stop at 3,034 km. This 2 – 3 hour excursion will leave you feeling immensely refreshed; with the backdrop of the great Blue Mountains, featuring transient wildlife and lavish vegetation,  having you aching to secure the indescribable sights in one or two (read: many) shots. Read about our experience here.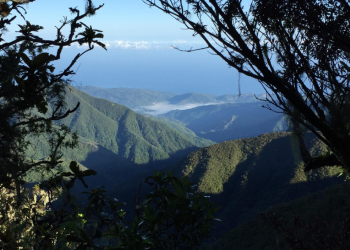 (Via TripAdvisor)                                                                          (Via Wordpress)
The Blue Mountains are famous for many things, the highest quality coffee beans, and ultimate fitness challenges and of course a stunning bird's-eye view of the acres of rainforest expanding boundlessly below. This is the longest mountain range in Jamaica and has the highest point, standing at a staggering 2256m.  Your tour guide will tell you all about the coffee beans, and the unique species of plants that reside there. This opportunity allows you to take home some knowledge as well as incredible pictures to last a lifetime! You can read about our own experience of this adventure here.
Incredible beauty and inspiration is woven throughout the length and breadth of Port Antonio, and these 5 locations are just the first few steps in unearthing the other hidden gems your camera is just desperate to capture.