I'm sure you've seen a sunset. But have you ever experienced watching the sun set at one the best locations in the world? While warm tropical breezes engulf you? While songs from the legendary Bob Marley play live filling your ear with sweet melodies? We didn't think so.Rick's Café is known for having an unrivalled view of the sunset in Jamaica. Set in the West End atop a 35-foot high cliff, it is also known for a heart-throbbing, exhilarating cliff jumping!
The cliff side was originally owned by a local doctor who was the son of the first Governor-General of the newly independent Jamaica.  However, Rick's Cafe wasn't founded until 1974 by Richard Hershman.  At this time Negril was a sleepy fishing village with  few establishments, electricity,  telephone or running water It was however,  always known for the wonderful SevenMile Beach. Rick's Cafe added another breath-taking attraction and became the first public bar and restaurant in the area that possessed such a magnificent view of the sunset.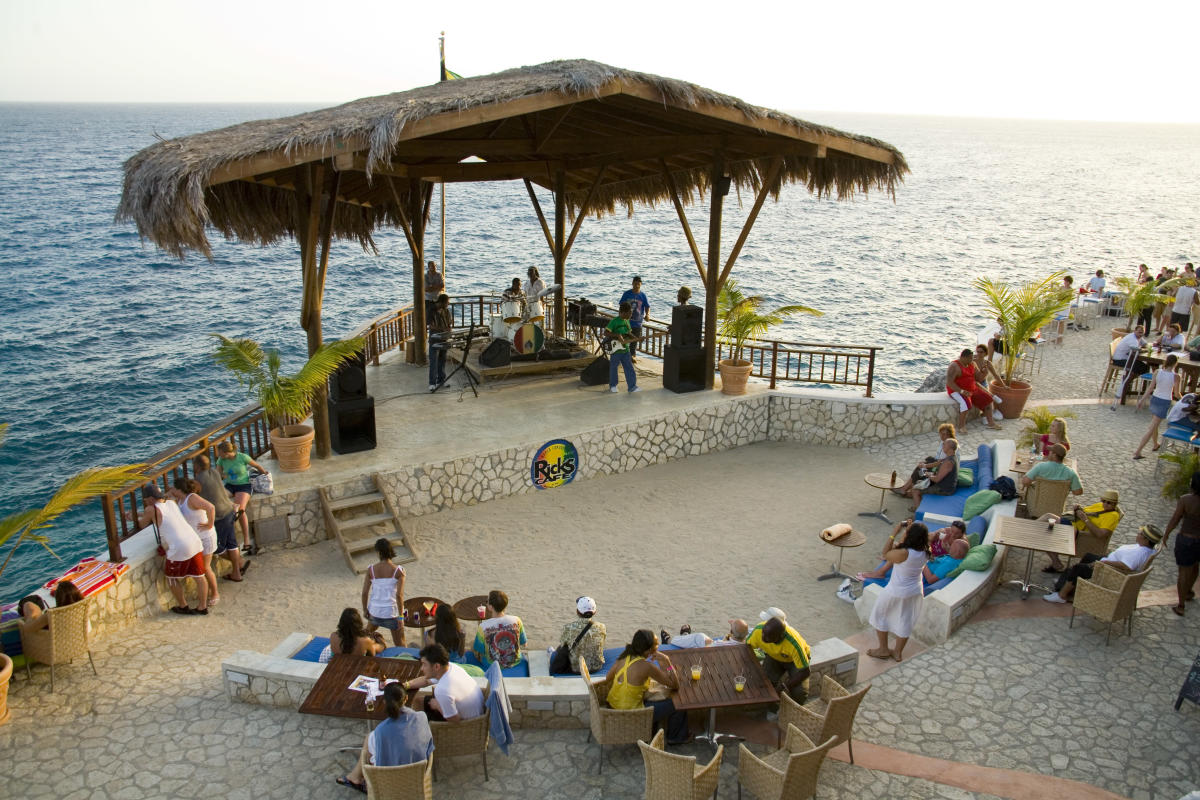 The establishment proved resilient despite being battered by many hurricanes. In 1988 Hurricane Gilbert hit the island and totally destroyed Rick's Café by waves that went as high 25 feet on the cliff and over the trees.  Rick's Cafe was soon rebuilt but took another hit from Hurricane Ivan in 2004 and destroyed it again by waves that went as high as 60 to 80 feet.  Once Hurricane Ivan passed, Rick's Café came back bigger and even better.
The Café has a restaurant and bar, which are frequented by visitors and locals daily.. The bar is known for offering liquid courage to help those who dare to  make the cliff jump! If you aren't as adventurous,get there an hour before sunset to watch the expert local cliff jumpers for oftentimes just as much of an adrenaline rush.
By the time you've had your fill of excitement, it would be just about time to take your spot at the cliffs' edge to watch the sunset.  If the crimson, orange and purple hues of the magnificent sunset are no indication of it starting, the live band shelling out reggae music that will begin playing in the background will definitely alert you.