Photo of Lagoon Cottage courtesy of GoldenEye
Megan Hallinan of Got To Be Gourmet gave an in-depth look at her stay at the famed GoldenEye in Orcabessa Bay. Swooning at the James Bond relation, Megan and her husband stayed in one of the Lagoon Cottages.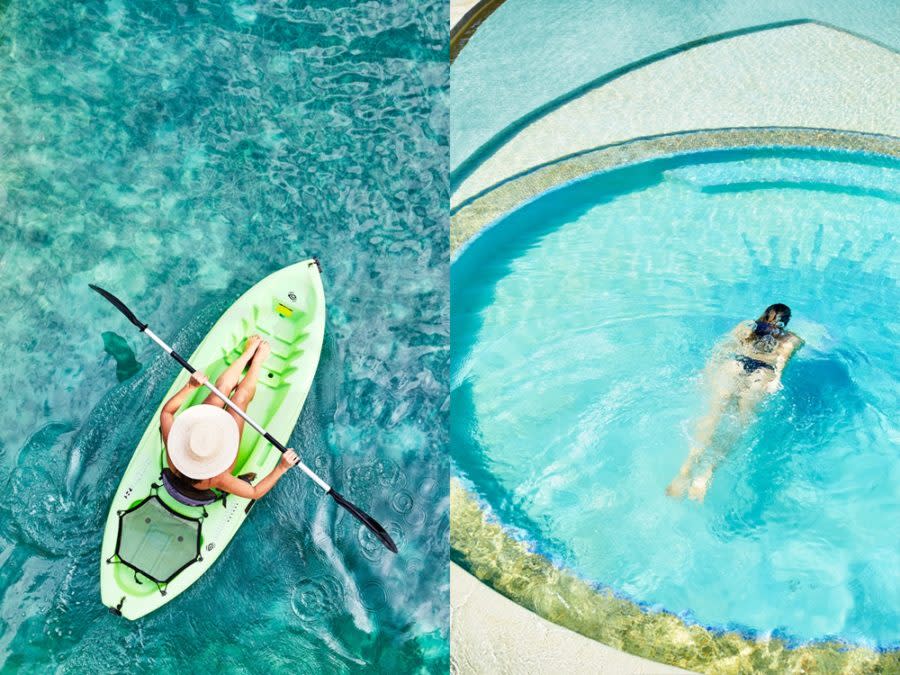 Photo courtesy of GoldenEye
"There were lots of nice extra touches that came with the cottage, such as a complimentary kayak for exploring the lagoon, local fruits, and a bottle of Chris Blackwell's own rum (which was gorgeous, we brought a bottle home with us!)"
Most of the time spent at GoldenEye is relaxing, peaceful and intimate. The resort has different hideaways that lead to different pools and beaches.
Follow Megan's lead and book your stay today!
Click here to read the full article on Got To Be Gourmet.