Montego Bay Shore Excursion
Your cruise has ported in Montego Bay and you have the day to chill out and do as you please. Whether you hit the beach, stay in the city, or venture to Ocho Rios or Negril, everything is sure to be fun and effortless during your stay on the island. Here are some of our favourite Montego Bay shore excursions:
Contributed by Amanda Stancati, www.tripcentral.ca
Don't be a Jerk: Get the chicken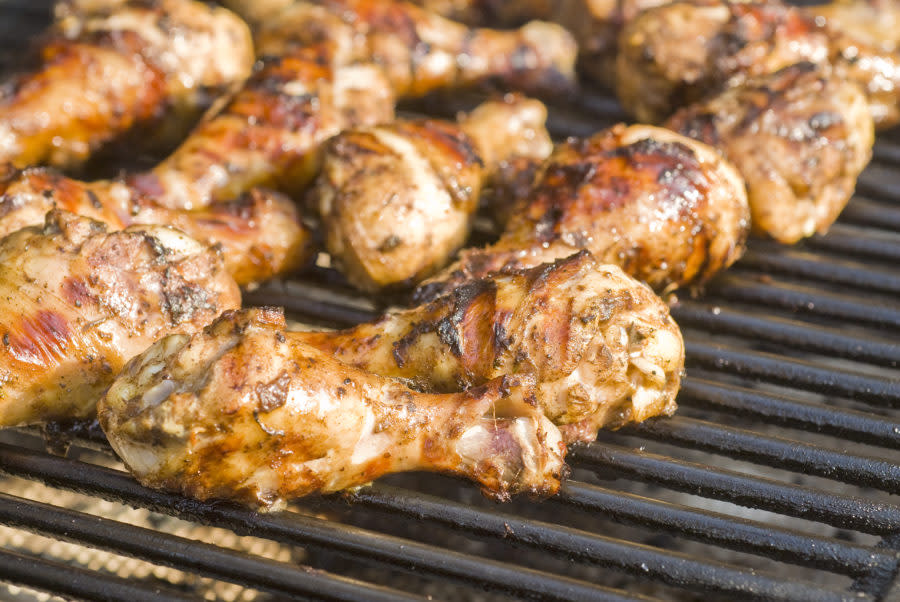 Though there are chain food options available (I spotted a Pizza Hut and KFC, which they call Keep the Fat Coming), when in Jamaica, you must do as the Jamaicans do: fill up on a jerk chicken lunch. You may have heard of Scotchies, the famous jerk chicken joint with three locations. Instead, I asked my cab driver to take me somewhere he loves, and he brought me to Jerky's, another fantastic jerk chicken option, beloved by the locals too. There's only one location and it's close to Montego Bay's Hip Strip. It's a fast food place -- but they're still on island time. Prepare to wait twenty minutes for your food, but in the meantime, you can see the chicken being cooked over wood and watch them fiercely cut it into pieces. Order it with a side of rice and peas (what we call rice and beans) and load up on the hot sauce.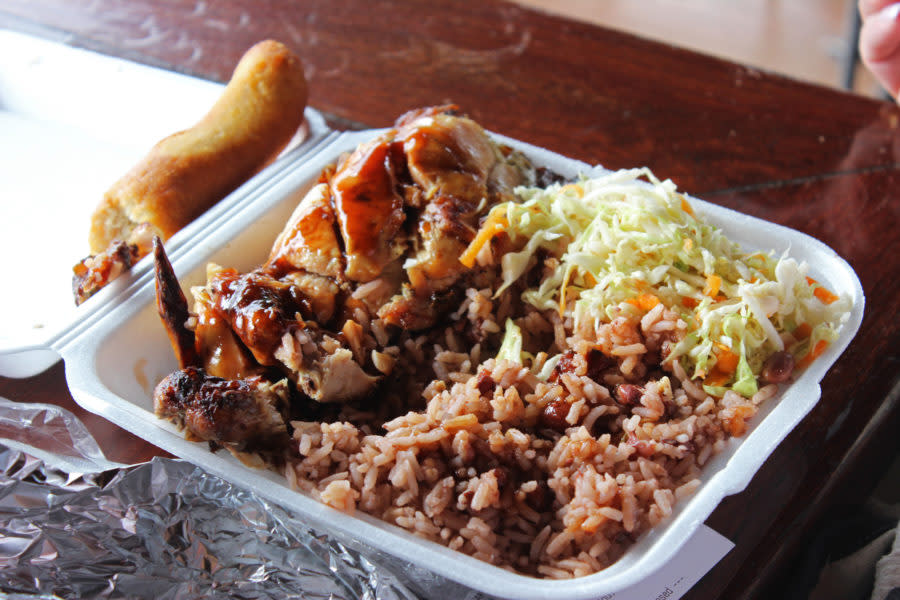 Souvenir shop...if you must
Montego Bay has 250 shops including many colourful shopping huts and your typical souvenir cash grabs - though you may want to purchase some Blue Mountain Coffee while you're there. Just stick it out until you find a blend with more than 30% Blue Mountain beans, unlike I did. The Hip Strip is home to Margaritaville and the popular Pier One for seafood, drinks, and dancing. While you're there, you can pop by Doctor's Cave public beach and relax on the sand for a small charge.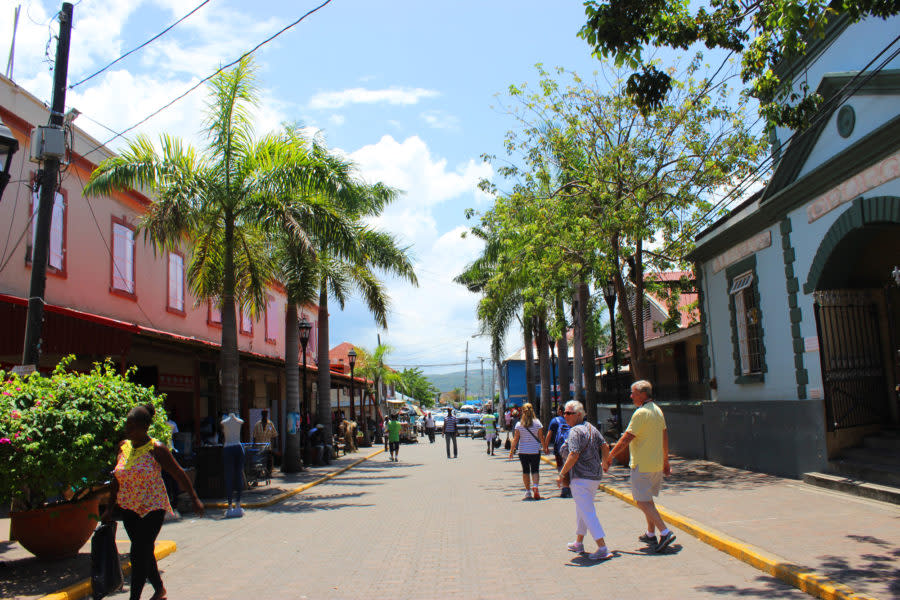 Fall in love with Dunn's River
Dunn's River Falls is on many people's bucket lists. About a 1.5 hour drive away, this is one of Jamaica's most famous sights. Dunn's River Falls empties straight into the ocean, making it a special natural attraction. Enjoy free time to simply relax or put on your water shoes and climb up the 600-foot falls, swimming in the small pools along the way. Tours like this one are 5.5 hours long and pick you up right at the cruise port. If you have already done Dunn's River Falls, take the path less traveled and visit the Blue Hole Waterfalls which features a natural pool, waterfalls, rope swing, and caves. If you're really daring and want double the adventure, why not do both?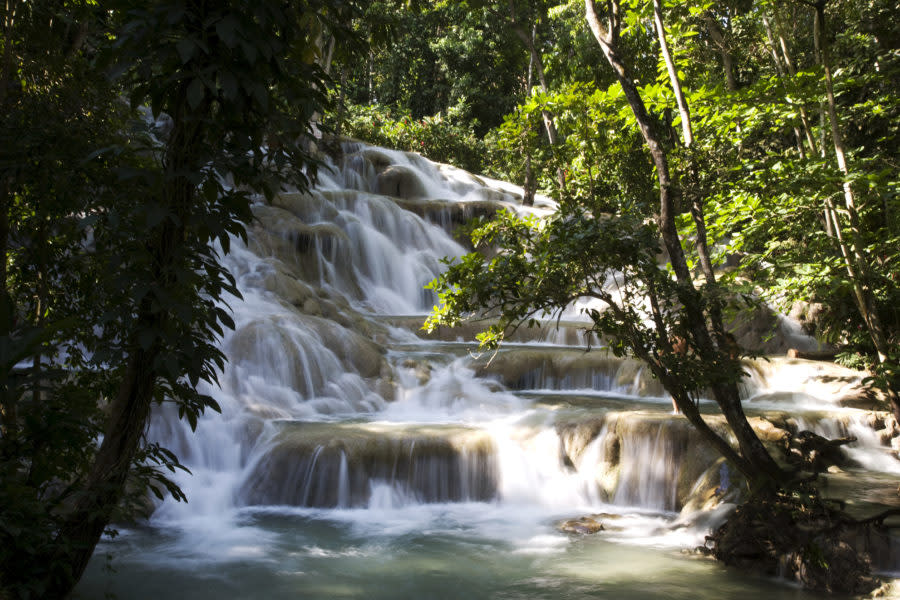 Trade MoBay for Negril
If Negril is more your style, this six hour tour brings you to the resort area of Negril to spend a couple of hours on the pristine seven mile beach, visit Time Square shopping center, stop at Margaritaville for lunch, and end your Montego Bay shore excursion with a visit to Rick's Cafe. Here, you can jump from the iconic cliffs into the sea -- or maybe just admire the sunset. Yep, that seems safer.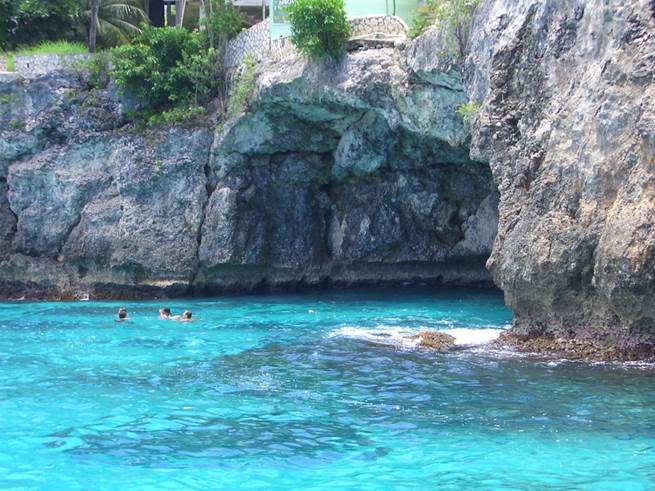 Greenwood Great House: A bit of history
Discover 19th century living with a Montego Bay shore excursion to the Greenwood Great House, a property still owned and occupied by the original family.  The home belonged to the relatives of Elizabeth Barrett-Browning. Though she never visited Jamaica, her family built the Greenwood Great House from 1780 to 1800 and used it primarily for entertainment. This estate in Saint James, Jamaica is a national monument.  Tours are offered daily and introduce you to antiques like the love seat, sundial, and barrel organ. http://www.tripcentral.ca/blog/greenwood-great-house/.
Visit the White Witch
Rose Hall Great House is one of Jamaica's most popular. For passengers porting at the Falmouth pier, this tour is for you. It's only three hours long so you'll have more time to explore Montego Bay. You might come across the former owner Annie Palmer, also known as the White Witch of Rose Hall. You can choose to add the Shopping option on to your tour and visit the Hip Strip for souvenirs.
What was your favourite Montego Bay shore excursion?