Surrounded by the aroma of earthy spices like cumin turmeric and ginger, mixed with the subtle sweetness of coconuts and fragrant vanilla, it is difficult to not indulge. Jamaica provides a culinary experience like none other, with a history flavored by ethnic groups from around the world. Curry is as much our heritage as jerk, and with an open mind and healthy appetite, one can easily discover the delicious complexities of Jamaican cuisine. Restaurants and food festivals will only provide a sample. The real essence is found in the kitchen of Jamaicans who, as we would say, 'born and grow', on our cooking.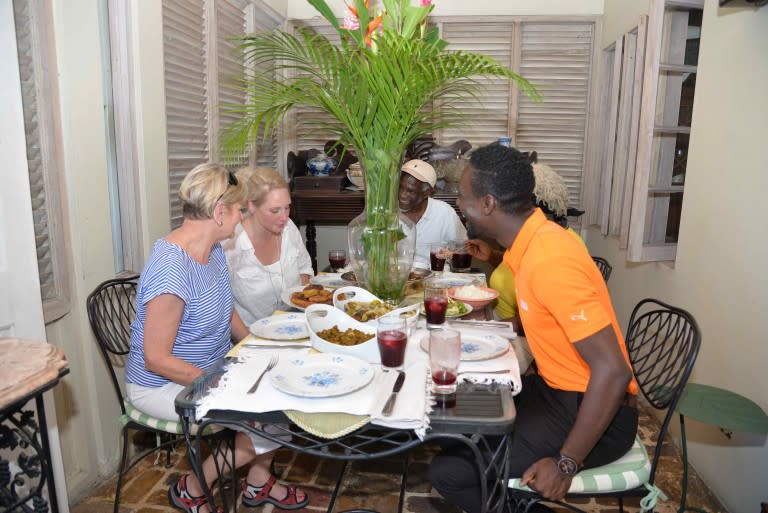 Amy Sins, International Awards Winning cookbook author experienced just that on a recent trip to Jamaica while participating in the Jamaica Tourist Board's Meet the People Program. During her visit Amy was introduced to Jamaican food by Montego Bay residents Veronica and Clover Allen, local ambassadors who share Amy's interest in food. From fresh ingredients to the tasty end result, Amy learned to prepare popular Jamaican dishes like curried goat, escoveitch fish, jerk chicken, rice and peas and bread pudding.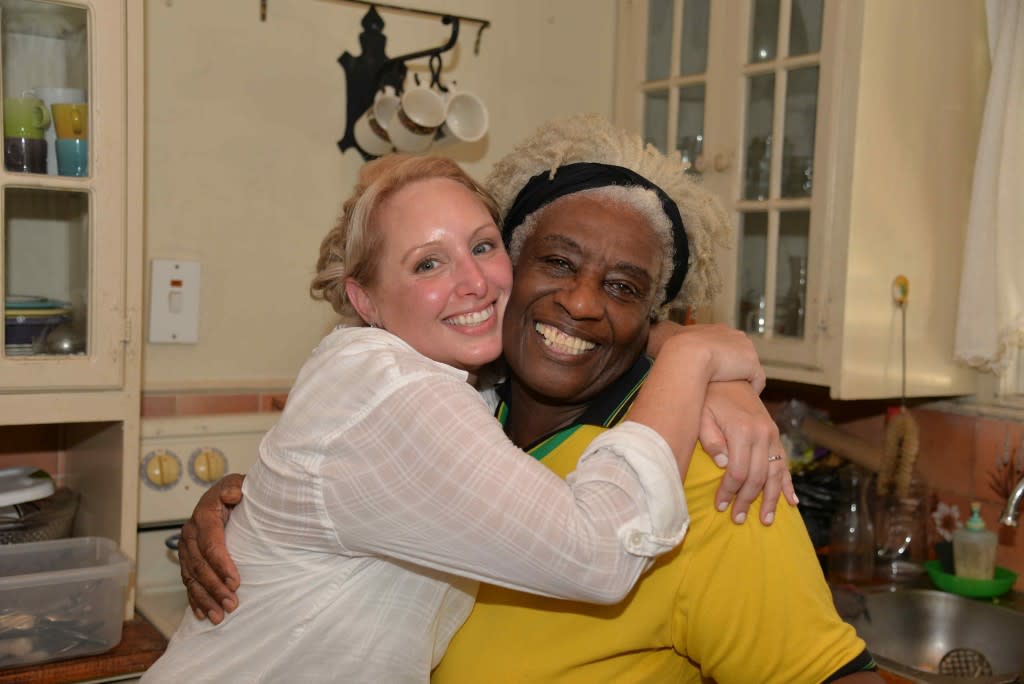 "The best experience so far in all my travels, I will definitely recommend this experience to my family and friends."
 Like Amy, you too can experience Jamaica's culture first hand from those who know it best. Launched in 1968 by the Jamaica Tourist Board (JTB), the Meet the People program reaches out to visitors curious to explore the culture of this vibrant Caribbean island, taking them beyond the traditional resort and beach setting into the colorful realm of Jamaica's lifestyle, tradition and customs. Meet the People is offered to individuals and families at no cost. Find out more or sign up for the program here.