(Via)
Made in Manchester: Best Places to Stay
On the island's South Coast lies a parish affectionately dubbed 'cool, cool Manchester', which is indeed a refreshing oasis in the sweltering tropical heat in most parts of the island. With neighbouring attractions such as the beautiful Y.S. Falls, numerous tours of the rainforest that surrounds it and the oldest golf course in Jamaica at the Manchester Club; Manchester is for the relaxed traveller with an affinity for serenity. Here are the ultimate chill spots in cool, cool Manchester:
Mandeville Hotel – 4 Hotel Street, Mandeville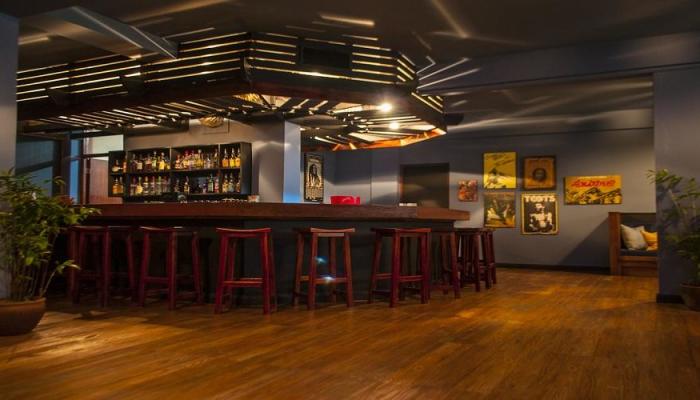 (Via)
Centrally located in "the heart of Jamaica," the Mandeville Hotel is a great point from which to explore many of the island's natural attractions; just a few hours away from the major resort areas should you choose to venture there. It is ideally located just off Main Street in the commercial area, within close proximity to restaurants, numerous shops and a Police Station. The hotel's 65 guest rooms and suites are spacious, with an excellent view of the pool from the Junior Suites. Complete with the comforts such as air conditioning, hot water, fridge and satellite TV, this hotel is designed to meet individual needs in comfort and style. Enjoy scrumptious meals from The Coffee Shop which serves authentic Jamaican meals off their a la carte menu always paired with a warm smile; as well as tropical cocktails from the restaurant's pub- Manchester Arms. Known for pulling off events with flair and perfection, their conference facilities provide the ideal setting for mid-island meetings, birthday celebrations and even weddings! Nestled in a garden of tropical trees and surrounded by colourful flowering plants, at the Mandeville Hotel, peace of mind is certain.
Golf View Hotel- 51/2 Caledonia Rd, Mandeville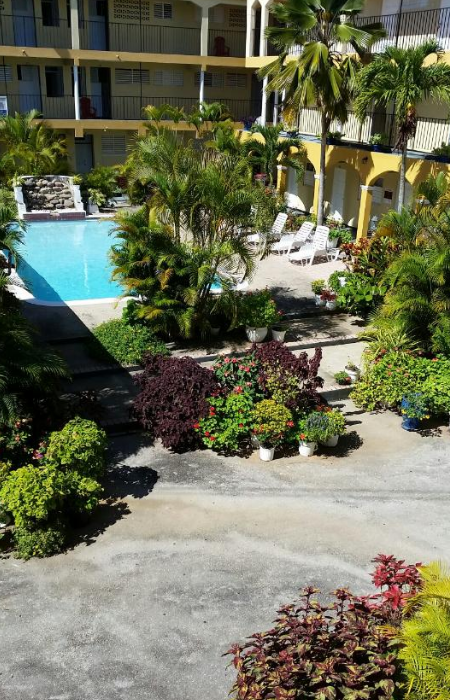 (Via)
The Golf View Hotel overlooks Jamaica's oldest golf course. They offer comfortable accommodations and meeting rooms. For the business traveller, anyone visiting family orfriends or those that want to hide away, this is the ideal place for you. Equipped with sufficient amenities you might need such as hot water, cable TV, air conditioning, fast Wi-Fi and a refreshing pool; it's all you need for a peaceful stay with no distractions. This beautiful hotel is a minute away from the city area, so shops and restaurants are a stroll away. Stop by their restaurant on the 2nd floor which provides authentic Jamaican meals, as well as all-American breakfasts alongside the Jamaican favourites. You can also relax in the lounge areas on the 2nd and 3rd floors. The beautifully groomed garden and warm courteous staff will have you smiling as soon as you check-in. The friendly staff will also make arrangements for airport transfers or tours of other attractions in Jamaica should you desire to do so.
Mandeview Flats- 7 Hillview Rd, Balvenie Heights, Mandeville

(Via)
A stone's throw away from the city area of Mandeville, on a steep slope with a spectacular view of the city below, is the Mandeview Flats Hotel or the Mandeview Apartments. You get the best value for money with amenities like cable TV, Wi-Fi, Hot tub, laundry services and even a golf course all for under $100USD. With 21 rooms all spacious, impeccably clean and a breath-taking vista of the rolling mountains and city lights, this place might compel you to linger just a little bit longer.
These chill spots are quaint, quiet with just a touch of sufficient modern luxuries to make your stay comfortable. With most hotels in Manchester mainly offering complimentary breakfast, it gives you an opportunity to go out and explore your chances for dinner. So we've put together a list of the best places to eat on the south coast; check it out here!