The Jamaica Tourist Board proudly congratulates Iberostar Grand Hotel Rose Hall for being honored once again with Apple Vacations' Golden Apple Award for best all-inclusive hotel. The announcement was made during Apple Vacations' black-tie Golden Apple Awards Gala held at the Museum of Science and Industry in Chicago on September 10, 2018.
This marks the ninth year that Iberostar Grand Hotel Rose Hall is recognized with the coveted award. Jamaica's Director of Tourism, Donovan White and Deputy Director of Tourism, Donald Dawson, were on hand to share in the celebratory occasion.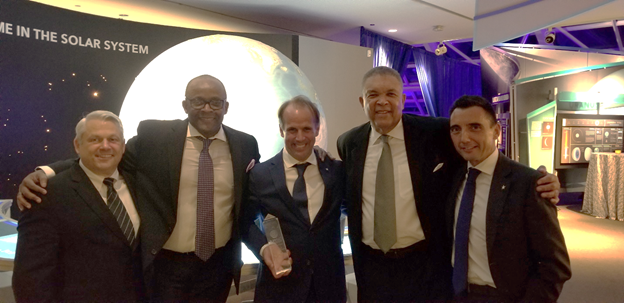 The Golden Apple Awards are bestowed on properties which offer an exceptional standard of quality, service and value based on the Vacation Satisfaction Questionnaires. The surveys are completed by thousands of customers following their Apple Vacation each year. Travel agents report that the Golden Apple designation builds consumer confidence and has a major influence on future purchase decisions.