It's Carnival Season in Jamaica! From January to April 23 parties abound around the island including weekly mas camp, beach jouvert and much more. Take a look at the carnival experience in Jamaica through the eyes of our in-house writer Allana and get ready to hit the road for 2017! To help you on your journey, the expert party goers at Bacchanal Jamaica have a list of all the must-have items needed for Carnival in Jamaica.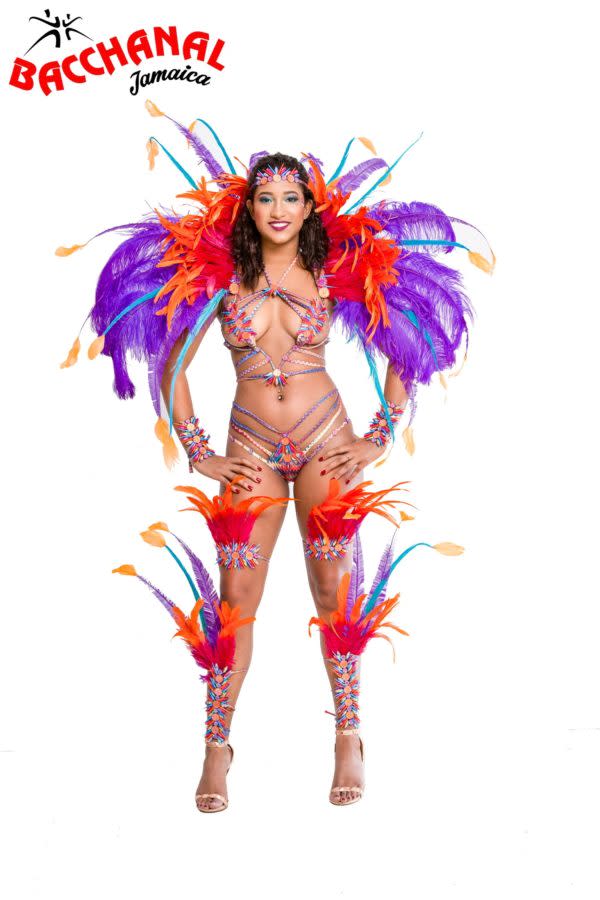 Comfortable sneakers
Sandals to match your tropical outfits
An old t shirt, shorts and headband  you can do without for Jouvert - remember it is a party with a difference PAINT
Sunblock for the road  - it can be blistering if you don't block it
Those great colorful snazzy sun glasses - you want to complement your costume
You don't need money -

Bacchanal

Jamaica is an all inclusive beyond premium  band so just an arm candy bag for the other necessities or a waste pouch
Lots of casual wear - the parties are non stop and you don't want to miss out on anything
A wave rag - carnival is all about 'jump and wave'
A camera to take all those beautiful pictures along the way
A sipper cup with a straw to ensure you hydrate
Start listening to the soca music now - it is great to know the music beforehand
Book your tickets at touchstoneticketing.com to be sure you have the hottest and best parties on your bucket list
A cap to help with that sun
Book your getaway package at latoya@travelairholidays.ca she has the ultimate package - costumes, hotel, transportation, fete tickets, Club Kingston VIP package and a goodie bag; she delivers your costume to the hotel as well
Carnival day includes an extensive array of food options for lunch and dinner, refreshments all day, mini spa treatments at the lunch stop and bar trucks stocked with all premium alcoholic and non-alcoholic drinks. So be prepared for the ultimate experience as you enjoy
Bacchanal
Jamaica!
#we are carnival
#beyondpremium
#spellbound