A Unesco World Heritage Site
The Blue and John Crow Mountains were declared a UNESCO World Heritage site in 2015 on the basis of its distinct cultural heritage found in the retained secret trails being materialised in the Nanny Town Heritage Route and the associated region. Another criterion was its direct association in the events that led to the liberation of enslaved Africans by way of providing refuge and solace as they formed secret trails and used the dense vegetation to veil themselves from their European rulers. The third criterion is that the Blue and John Crow Mountains provides suitable conditions for endemic, unique flora and fauna in the Caribbean.
The Blue and John Crow Mountains has something the entire family can do. For the adventure lover there are numerous walks, tours and hikes that will explore the exotic rainforest in the Holywell region, or hiking up to the Blue Mountain peak. For those that want a low-key, relaxing trip to reconnect with loved ones, a camping trip is the perfect idea.
Camping
There are two areas that one can camp in, cabins with bedrooms and outdoor camp grounds at Holywell, which is farther away from the Blue Mountain peak, or the Portland Gap cabins, with bunk beds and floor space, which is closer to the Peak.
The Portland Gap cabins offer a more rustic experience with bare minimum amenities of a kitchen, an outdoor barbecue area, toilets and (cold) showers. The bunk beds cabin sleeps 12 persons for $9,000JMD per night, and the floor space cabin sleeps 15 persons for $6,000JMD per night. Ten mattresses are complimentary with the floor space cabin and if more mattresses are needed, additional ones an be rented for $200JMD per night.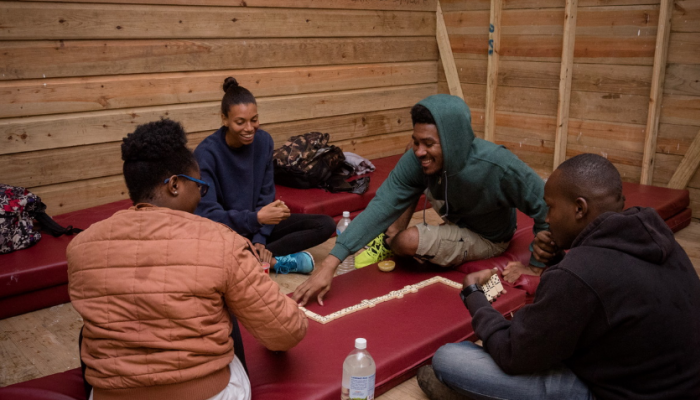 (Via)
If you want a more rustic charm without feeling too much like an outdoorsman, then the Holywell cabins are for you. Take your pick of a one or two bedroom cabin or studio cabin, for $50USD for two persons per night for the one bedroom and $70USD for five persons per night. Holywell offers tent rental with options for two, five and eight person tents ranging from $1,500JMD-$2,500JMD, along with admission fees of $10USD for adults and $5USD for children.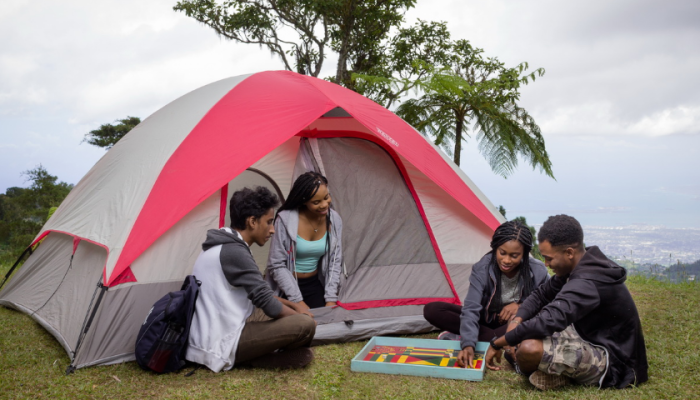 (Via)
Learn all about the famous Blue Mountain Coffee at the Twyman's Old Tavern Coffee Estate; discover the endemic Jamaican birds as they flit and fly through the looming trees in the rainforest on the Bird Watching Tour; or become a kid again at the picnic and play areas, equipped with jungle gyms for the young and young at heart. Come and experience the beauty of nature and feel the spirit of the Maroons moving through the air.
A hike up the Blue Mountains is a transcendent experience; get a unique recount of our own adventure here and find out more about the Blue and John Crow Mountains on their official website here.