Imagine white sandy beaches with clear, glistening blue waters tucked away in Jamaica's hidden treasure, that is Port Antonio.
This gem houses the stellar beaches of Frenchman's Cove, San San Beach and Boston Bay Beach, each with their own appeal and unique offering. From surfing to lounging, wining and dining and even living like a movie star. Let's take a closer look on Frenchman's Cove.
Frenchman's Cove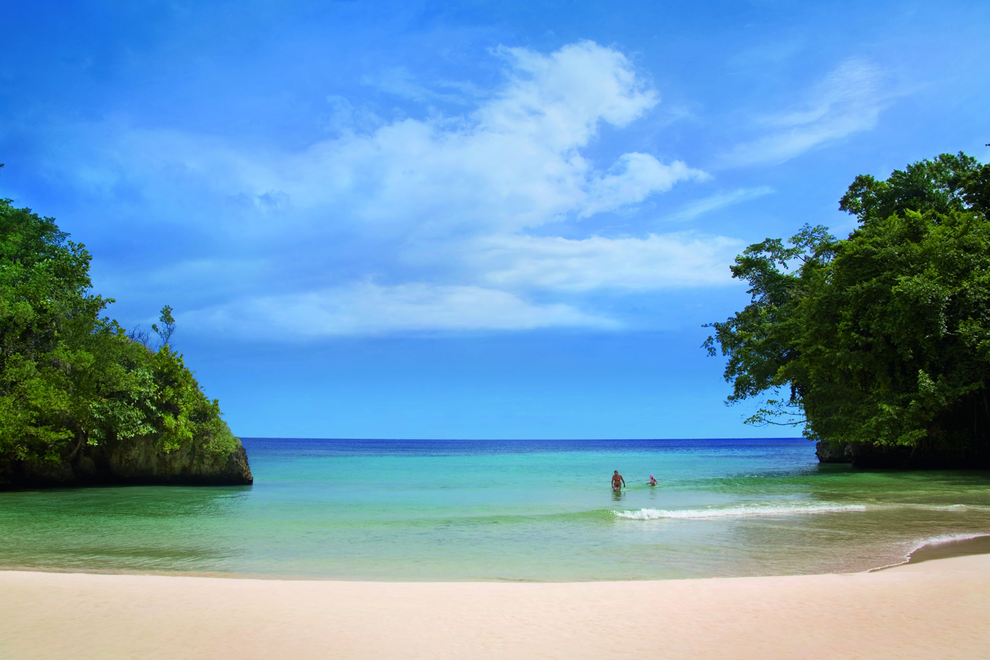 Frenchman's Cove interestingly got is name from an old folklore tale that documented an explosive battle with canon fire and swashbucklers between the British and the French near the cove. It is said that the British defeated the French and wounded soldiers sought refuge in the cove, hence its historical name. The initial owners of the 48-acre property proposed that the space be used as an executive hotel, however later had a change of heart and transformed it to a hotel in 1962. Since then, it has seen the very rich and the very famous, even royalty! Namely Queen Elizabeth II, Elizabeth Taylor and her then husband, Richard Burton, Marlon Brando, The Beatles, Ian Fleming and Errol Flynn. This spectacular place has been used in movies for its lush vegetation: "Lord of the Flies" and "Knight and Day".
 To use the beach and facilities the entrance is USD10.00 per person with an additional USD 2 to rent beach chairs and there is a short walk from entrance to the beach. They offer accommodations in the form of private rooms and villas, with  private balconies overlooking the lush gardens. Sumptuous meals can be had its restaurant and a well-stocked bar is also available. Live like the rich and famous at Frenchman's Cove!
San San Beach
San San Beach is a private getaway, an escape from all the noise. Known for its privacy and tranquility, it offers a calming yet breathtaking view of Monkey Island and Alligator Head. For only $1,000 JMD and an additional $500 JMD for beach chairs, one can kayak or snorkel from its sandy shorelines to Monkey Island in 15 minutes and to Blue Lagoon in roughly 30 minutes. The restaurant and bar will give you an authentic taste and flavour of Port Antonio with their jerked pork and jerked chicken.
Boston Bay Beach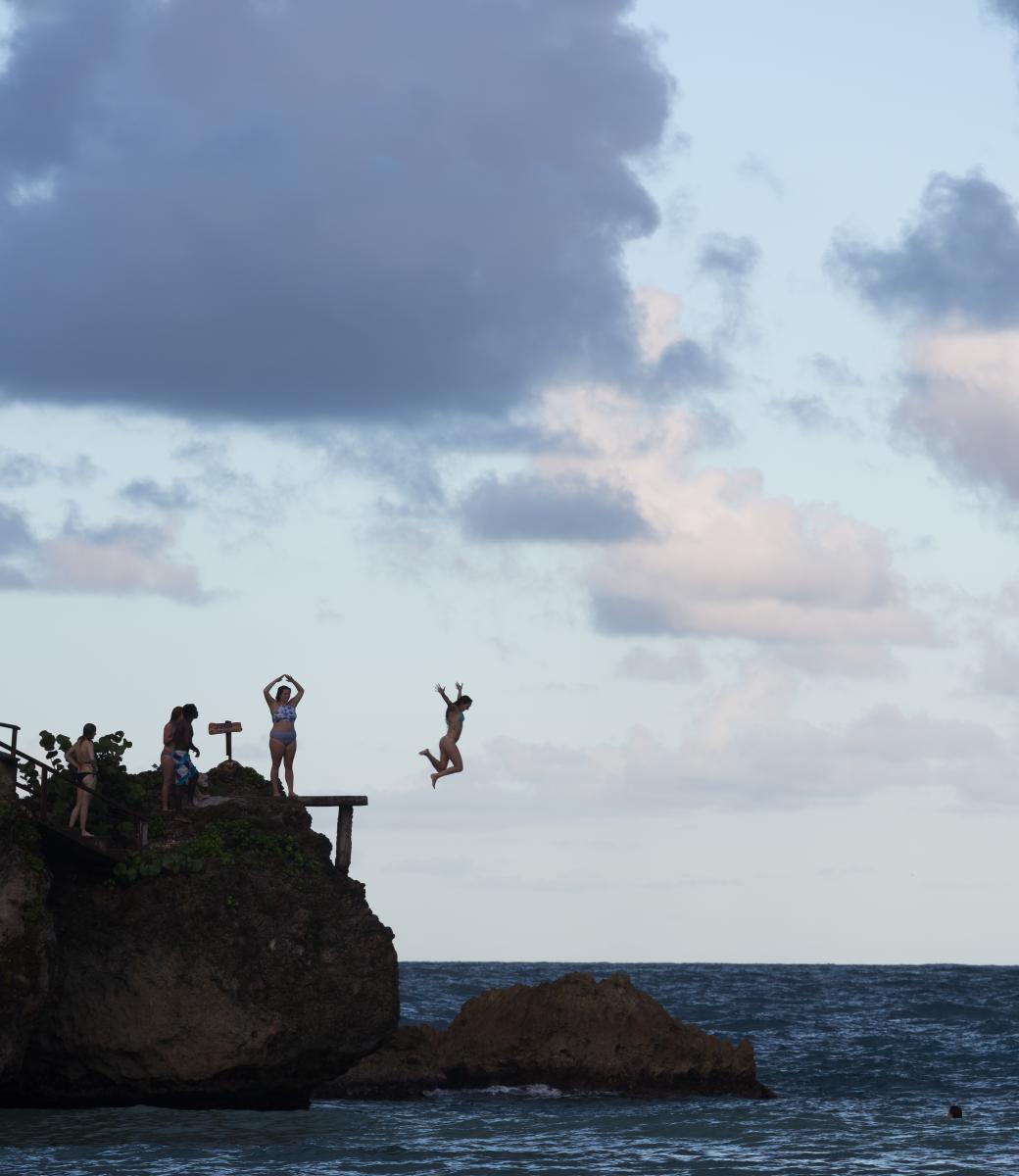 Jamaica is known for its beautiful beaches, and delicious cuisine, namely jerk dishes. Now imagine enjoying the best of both in one location? We present you Boston Bay Beach!
With a measly $200 JMD for entrance, for the activities offered, is a steal! A restaurant that serves the original, authentic Jerk, since it originated in this area, with a wide offering of everything jerked: chicken, pork, fish lobster you name it! Also offered is a well-stocked bar with music, and irie vibes to lime with your friends, family and the charming locals in mellow gazebos.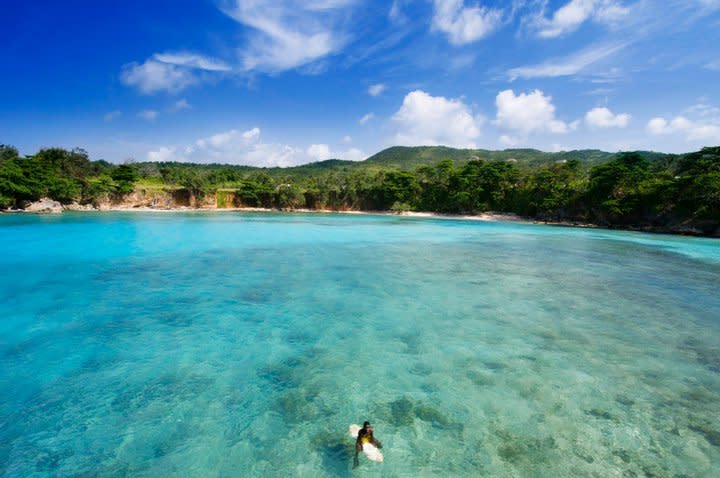 If you're a surfer, this is the best surfing spot in Jamaica without a doubt!  For experienced surfers hoping to catch a few good waves, the best time of year to visit is between June and July or November and December. If you're not the best surfer out there, no problem! They offer lessons and board rentals to catch those sick waves. Boston Beach is the one stop shop for great food and a great beach!