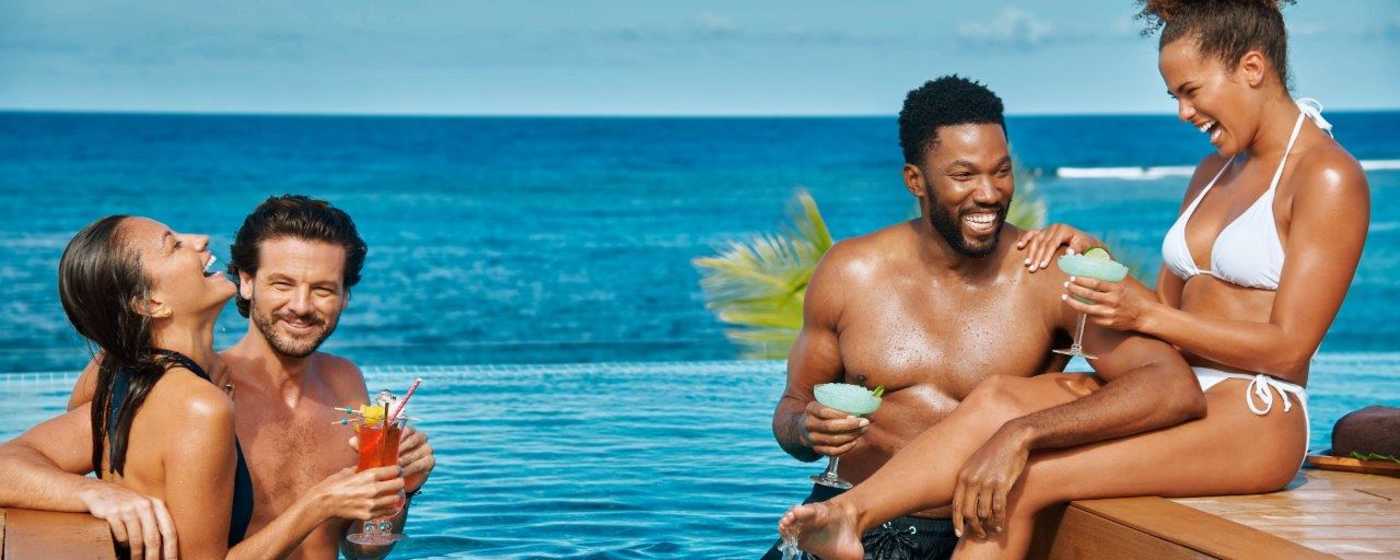 Couple in the pool
12 Jammin Days of 
Christmas Giveaway
 
Welcome to the Twelve Days Of Christmas...Jamaican Style! 
Christmas is a very special time of year for us in JAMAICA, with lots of festivities and spending time with family and loved ones. 
And of course, the gifts!  Who could forget the gifts!
 
Who Can Enter? 
To be eligible to participate in this contest, entrants must be United Kingdom travel agents who are members of the Jamaica Tourist Board, Jamaica Rewards programme. 

How to Enter 
1.   The contest begins on December 7th,  2020, and runs for 12 business days. See flyer below for dates. (Weekends not included) 
2.   Visit our Facebook (JamaicaTouristBoardUK) page daily for prize reveal starting December 7th, 2020. 
3.   Complete fields below and submit. To qualify, forms must be completed daily for the 12* contest days. 
4.   Winner(s) will be selected daily by random drawing from among valid entries. Remaining valid entries will not carry over to the next drawing.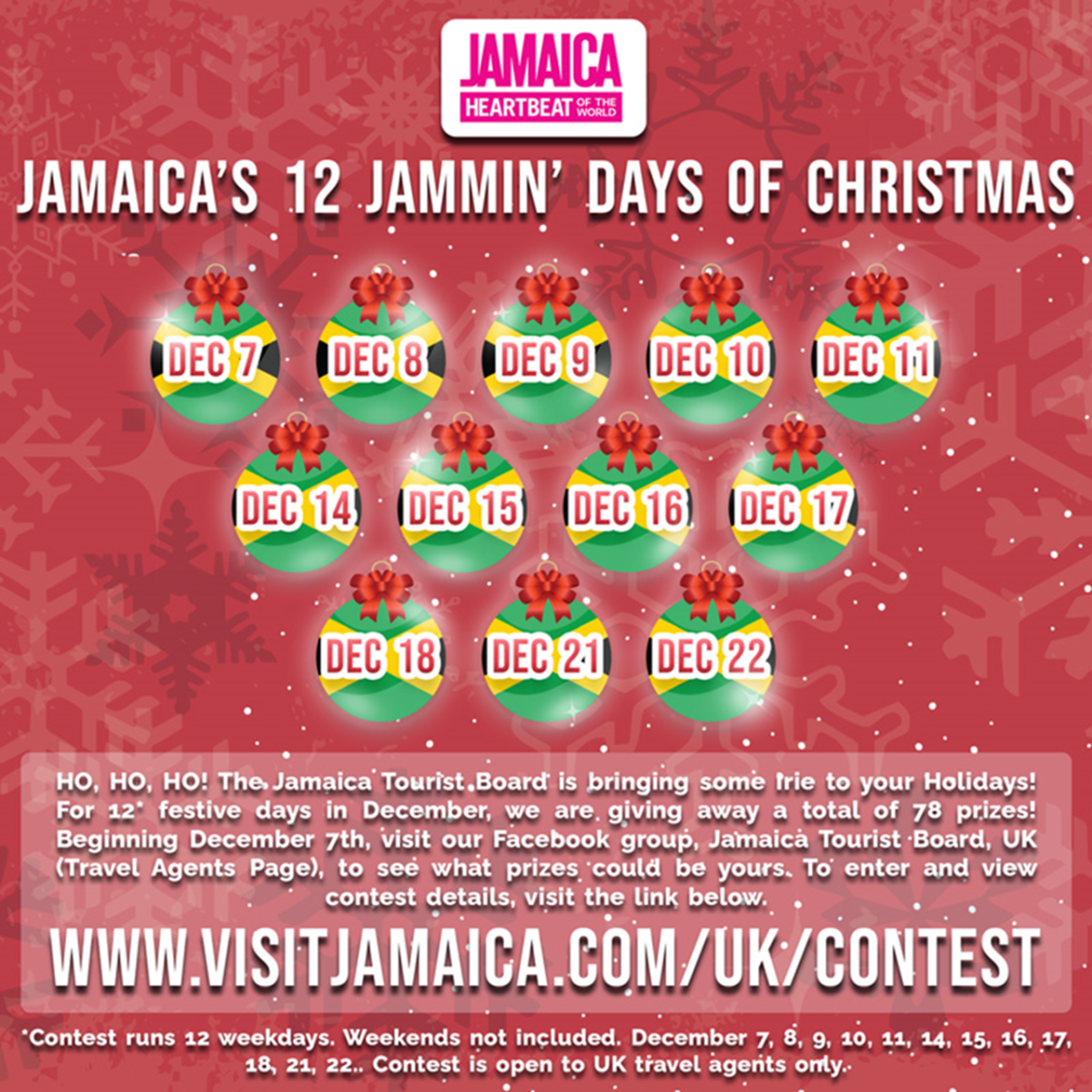 Enter here: