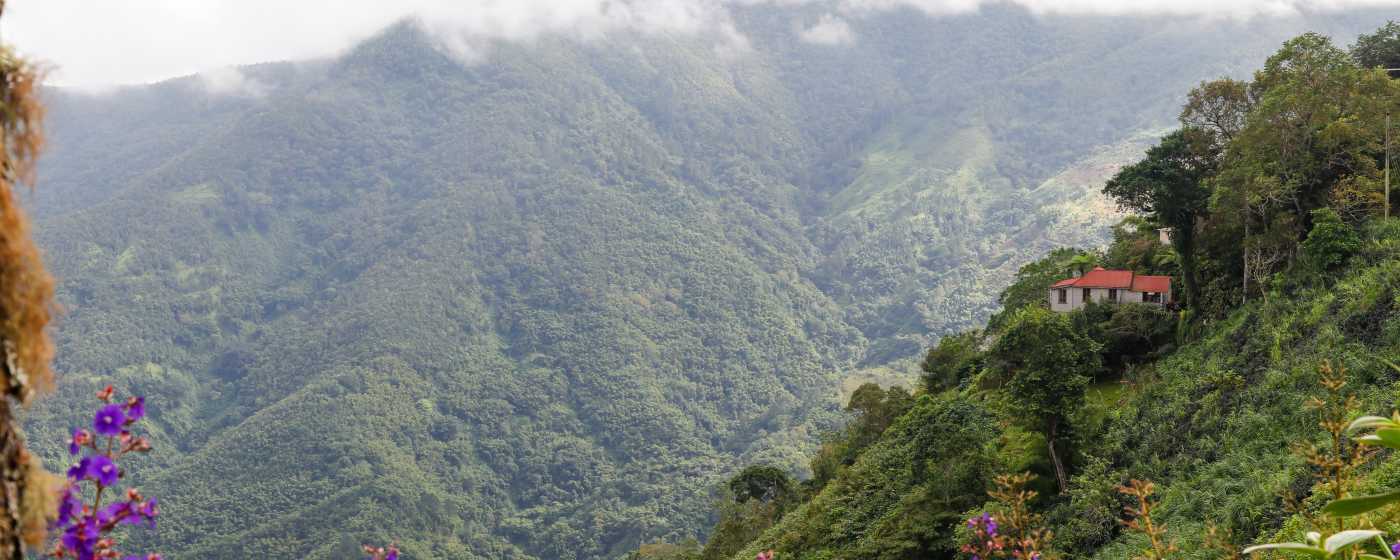 Wedding Resources
Wedding Resources
Love in Jamaica
All pieces to your wedding in Jamaica puzzle lie within short reach, and it's absolutely no problem to put them together. From renowned planners to tear-jerking coverage, let us help you find the elements to create the full picture of your dream destination wedding!
Wedding Planners
Have your special day organized by wedding planners in Jamaica who are greatly experienced in working with the necessary people, places, and processes to make the grand occasion flow seamlessly for you. Dot the 'i' and cross the 't' of your c-e-l-e-b-r-a-t-i-o-n with the help of professional local advisory and planning.
Beyond Expectations

Tel: (876) 925-9898 What began as a hobby blossomed into a thriving business for a 20 year veteran
Chic Events is a full service events planning company with a team of experienced professionals
Events with Elegance is a full service event planning business based on the north coast of the
At Helen G Events their mission is to create the ultimate experience for life's greatest
Petals & Promises Jamaica is a full service wedding boutique, event planning and design firm, based
A favourite on the local events scene, Puss Back Foot has made a name for itself with well executed,
Terri Myrie Events is a Jamaican wedding planner and decorating company. Their objective is to
Elsie Clarke Bloomfield and her company Touch of Spring plans over 100 ceremonies each year. From
Based in Ocho Rios, Jamaica, Tropical Weddings caters to all wedding needs with total precision to
The team of experienced specialists headed by respected coordinator, Michelle Phillips at Wedding
Wow Moments

veneita201@gmail.com Wow Moments plans, coordinates and creates a "Wonderful World" of weddings and
Entertainment
From the nuptial ceremony to the lively reception, no one ever wants a dull moment during their special day. Opt to hire a lively master of ceremonies who'll keep your loved ones in tune with every aspect of the occasion. Whether they're toasting, snapping fun photos in a customized booth, or shimmying the night away on an embellished dance floor, seek attractive services of entertainment entities like 876 Sounds and Jamaica Wedding DJ.
Enhance your ceremony with magical "living confetti" butterfly wedding favors from Fruit Hill. The benefits of a live butterfly release multiply after the wedding thanks to their environmental benefits. This is an eco-friendly upgrade that is not only beautiful in aesthetic, spirit, and temperament, but also uniquely delightful.
876 Sounds provides entertainment services with a niche in the wedding industry serving local and
We are the premier supplier of butterflies for wedding butterfly releases in Jamaica. Fruit Hill
Jamaica Wedding DJ offers all the event rentals and services you'll need for your wedding including
Bakers & Caterers
Weddings tend to be an all-day event, which is the main reason why food that satisfies taste buds, stomachs, as well as hearts is crucial. Dishes prepared by local caterers will remain on the tongues of your guests once they experience the added ingredient of island flavor. 
With tantalizing cuisine being an instrumental aspect of Jamaican culture, our caterers and bakers are destined to impress. After your guests indulge in the culinary delights of tasty meals, put the icing on the cake (literally) with a personalized ornamental dessert topped with flowers, fruits, or precious metal favors intricately crafted by the likes of Selena Cakes & Sugar Artistry and Sweet Mischief.
Selena Wong is one of Jamaica's leading cake artistes. One of few who still practice sugar craft,
A mother and daughter have teamed up to create one-of-a-kind cakes and pastries for birthdays,
Decorators & Florists
Design your dream wedding by adding a personal touch of flowers, lighting, crystalware, custom furniture and displays, and more! Transform any venue into a one-of-a-kind experience, from simple to lavish, with decorators like HOF Décor, MC Rentals, Every Blooming Thing, and Tai Flora. Work with a team of some of the best event designers and fabricators that combine colors, textures, furnishings, and plants to create a custom atmosphere that mirrors the nature of your union. Many personalized items act as memorable keepsakes that can be reused in future events, or just admired as sentimental pieces.
Bridal Clothing & Resort Wear
Leave the groom and guests in awe thanks to Bliss Bridal Boutique's access to some of the best designer gowns in the industry. A husband and wife duo built this premier bridal business on a foundation of love.
Bliss Bridal Boutique is Jamaica's premier bridal salon. They work with not only local brides but
Photography & Videography
Our small island boasts a number of published behind-the-lens professionals, awarded and praised highly by couples in the wedding sphere, such as Digital Video Concept, Walters Weddings, Zuluspro, and Merrick Cousley to name a few. Weddings in Jamaica are truly magical experiences you want to relive over and over again. Get every unforgettable moment immortalized with timeless visuals by visionary photographers and cinematographers.
How do you envision your island-style wedding? Picture it: wisps of sea breeze brushing your hair, a shimmering sun matching the warmth of your smile, leaves dancing in celebration, maybe approaching an arbor with fine sand dusting feet. Now picture you and your spouse right there. Plan your destination wedding the right way, in paradise.