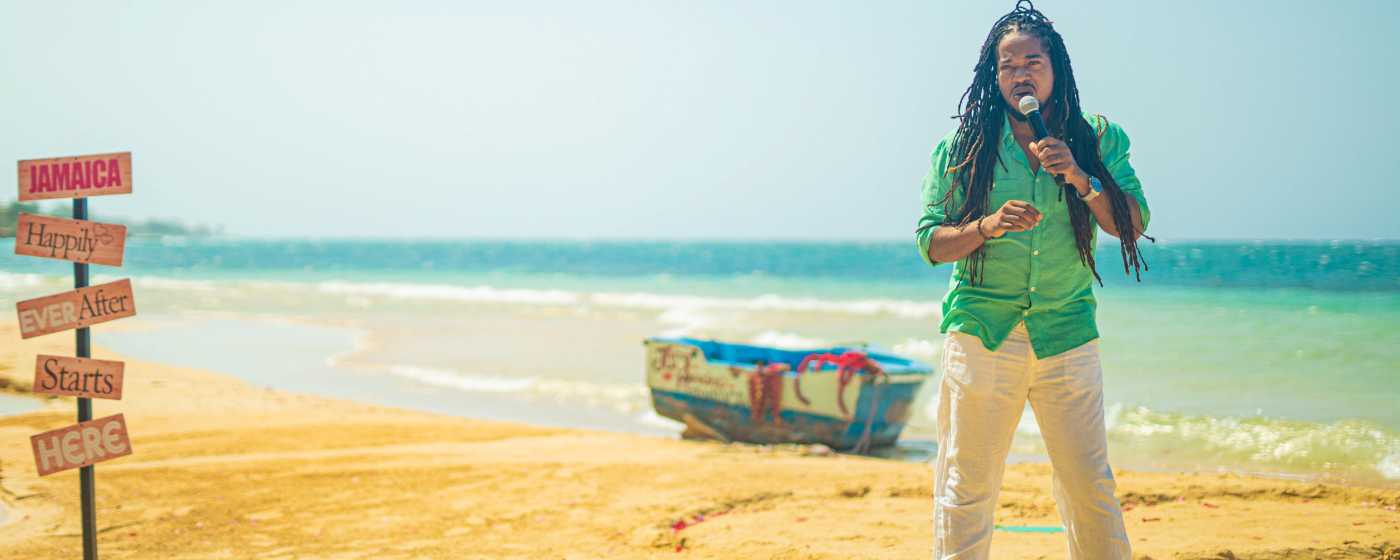 Saying I do Wedding Singer
Wedding Entertainment
During an occasion as significant as your wedding day, the last thing you would want is a dull moment. Create an even more memorable wedding experience in the heartbeat of the world, with entertainment that will keep the tongues of guests wagging zealously for years to come!
Besides the anticipated 'I do' moment, the memorable highlights at the forefront of people's minds lie in the entertainment. Jamaica entertainment resources cover masters of ceremonies, music, performances, activities, and whatever else your hearts may desire. Our vibrant culture has birthed and influenced multiple genres of music, enthusiastic dance moves, and a one-of-a-kind vibe. You can bet your guests will be feeling the island rhythm, whether they are coordinating props in a photo booth, busting a move on your personalized dance floor, or perhaps taking in a fireworks display. You can even do something as unique and special as adorning a beautiful moment with Fruit Hill Butterflies; a colorful, eye-catching, and environmentally friendly way to commemorate the beginning of this lovely journey. 
There's absolutely no reason why your wedding should fall short of expectations in any way; it is one of the best days of your life after all. Let the reception almost take care of itself with the help of entertainment services in Jamaica.