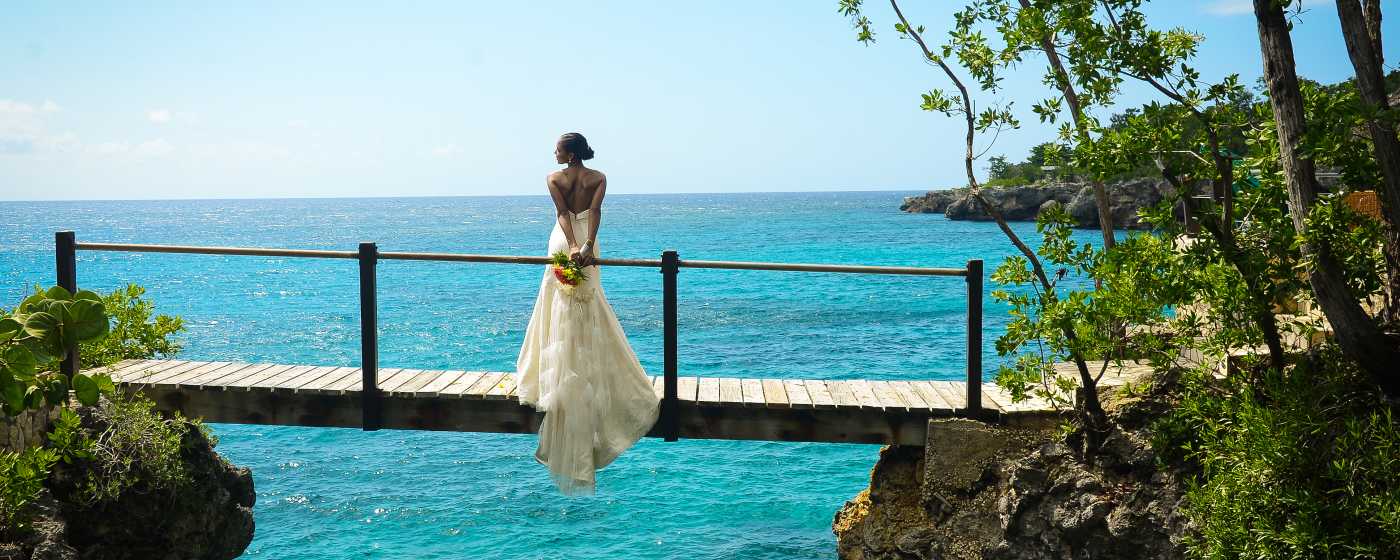 Saying I Do Wedding Planning
Wedding Dresses
Along with choosing the venue, catering, and décor, one of the key selections during wedding planning is the outfits, especially for women. Before saying 'I do', brides-to-be have to say yes to dresses that fit their unique style and vision. The first look at the bride and her bridesmaids walking the wedding day aisle in breathtaking dresses is a hallmark ceremony moment that guests (and the groom) eagerly look forward to.
Brides from all over the globe trust bridal stores in Jamaica to find exquisite dresses that are designed in such a way that feels perfectly tailored for them. Finding stunning bridesmaid dresses and wedding gowns in Jamaica not only helps to support our residents, but also stitches a distinct experience into this cherished piece from your destination wedding! In addition to gorgeous garments by world-renowned names, choices of Jamaica wedding dresses by local coveted designers are available at bridal shops in Jamaica. Bliss Bridal Boutique is one of the most popular bridal stores in Kingston, and is a love child birthed by a married couple after their own wedding journey.
Adorn some of your favorite ladies with a captivating creation from a one-of-a-kind destination: the heartbeat of the world!