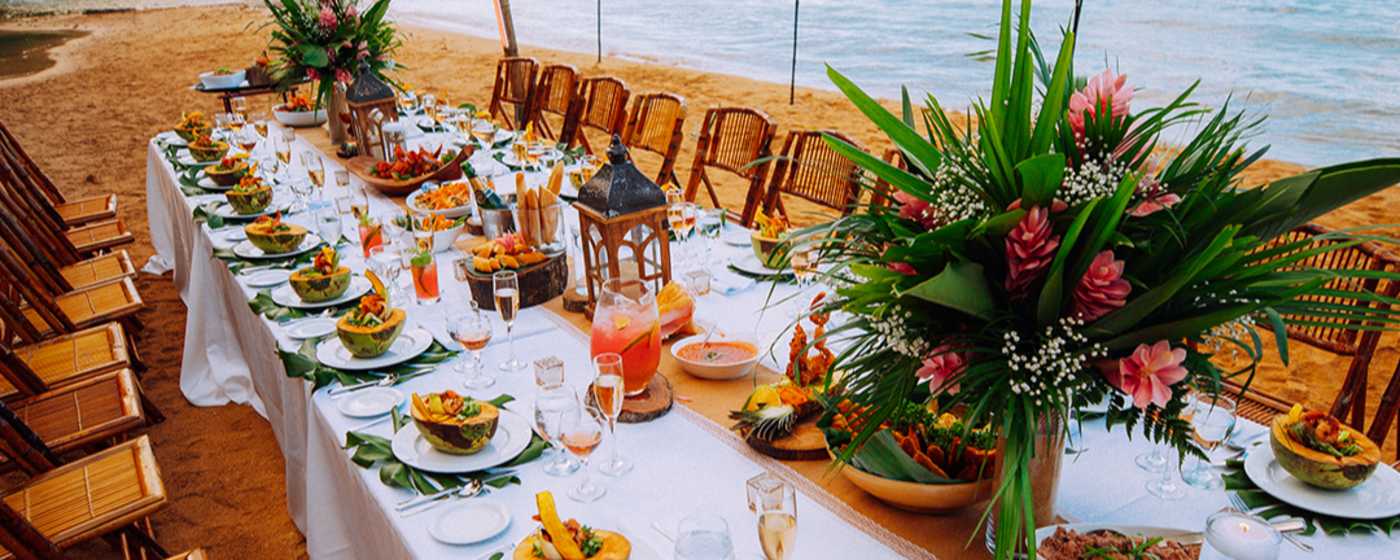 Saying I do Catering
Wedding Catering
An important element of any wedding reception is the food chosen to please the palates throughout the occasion. For a special event like this, which typically lasts for most of a day, nourishment for the newlyweds and their loved ones greatly influences the tone of a wedding. Catering in Jamaica is a large business, and there are a plethora of options that can cater to guest lists of all sizes. Destination weddings are often tended to by trusted food caterers in Ocho Rios, Montego Bay, Negril, and Kingston.
Many hotels and independent caterers in Jamaica will happily help to provide extravagant cakes and delicious dishes to complete the rehearsal dinner, wedding day reception, and everything in between. With such variety within the local food scene, there is no shortage of wedding catering services in Jamaica. Have you ever wondered why Jamaica is considered a gastronomy haven? It is not only due to the abundance of eateries or nutrition cultivated by our tropical climate, but also because of the island-style cooking mastered by our gifted chefs.
What plates will you present to your special guests for a true taste of Jamaica? You can't go wrong when choosing Jamaican wedding caterers!