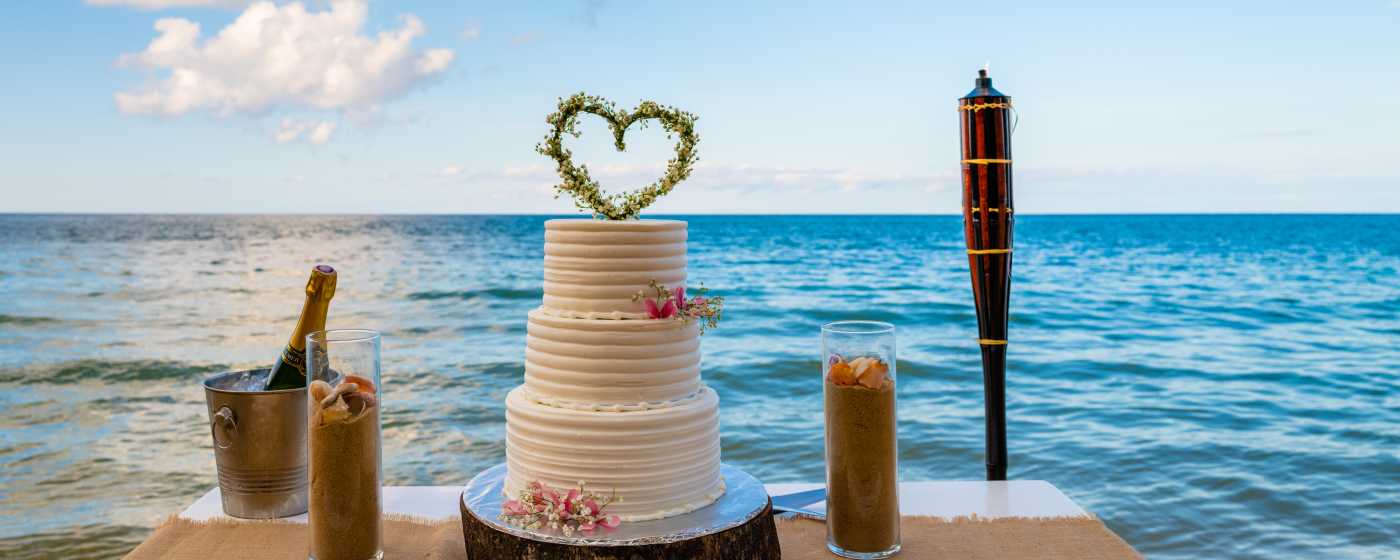 Saying I Do Cakes
Wedding Cakes
What kind of cake will you and yours enjoy feeding each other before a soft kiss as a newly married couple? In the country of Jamaica, where we are globally praised for our fresh flavors and extraordinary taste, getting a yummy wedding cake made for your special day is quite simple.
Modern day baked goods have become more customizable and intricate to help meet the vision of a happy couple starting on their journey of marriage. Wedding cakes in Jamaica are designed by some of the finest pastry chefs around. Desserts made in the heartbeat of the world are baked with the added ingredient of love sweetening the batter. From the moist morsels to the delectable icing, every detail of a cake's creation is a part of a special craft. How do you picture your perfect Jamaica wedding cake would look as it sits on its sparkling glassware platform for must-have photo ops?
Our talented bakers are accustomed to satisfying the sweet teeth of masses, with experience catering to large parties, corporate events, and of course wedding ceremonies. Have your edible centerpiece specially fashioned, designed to last—in memory, plus tropical environs—and freshly delivered to you in sweet Jamaica!