Honeymoon in Jamaica
The pages of your life have turned to a new blissful chapter—marriage—and now with a hand-picked co-author! Start this new leaf with harmonious laughter and merry wonder by choosing an unforgettable Jamaica honeymoon. Ever wonder why the heartbeat of the world has been consistently considered a top honeymoon destination? Once you get here, it's easy to see.
Romantic Places in Jamaica
An abundance of flowing water from hypotonic rivers to the dancing sea effortlessly craft stunning landscapes all over the island. Where nature has already created works of art, the works of our industrious people have tailored the country of Jamaica's beautiful venues for exceptional experiences. 
Celebrate your union by frolicking on one of our multitude of private beaches at a seaside hotel or villa getaway. With stretches of resort-dotted sands like Seven Mile Beach in Negril, Treasure Beach along the South Coast, and the Hip Strip tourist capital in Montego Bay, a Jamaica honeymoon destination won't be hard to find, but may be hard to choose!
If you're stuck on where to begin, we've got a five-day itinerary that can help organize your honeymoon.
Jamaica Honeymoon Hotels
There are many romantic hotels in Jamaica that also make ideal honeymoon destinations. Your hearts' desires can be catered to at an adult-only resort or a secluded and fully staffed villa. There are so many one-of-a-kind experiences on the island to pick from. Stay on an overwater bungalow, the first of its kind here, at the world-acclaimed Sandals South Coast Resort; or wake up in a majestic surrounding fit for royalty such as the luxurious Trident Castle.
Romantic Things to Do in Jamaica
Honeymoon activities and attractions are at your disposal both on and off resort grounds. Embark on yet another adventure for two, which can often be organized through your accommodation. Try a new experience together such as kayaking over clear waters, paragliding high above the blue sea, or getting dirty speeding through mud in two-seater dune buggies. After a rousing thrill, end the day with a soothing couple's massage that can excite all the senses.
Take some time to venture from your lovely accommodation to try an unusual date activity. A leisurely horseback ride in the picturesque countryside before a waist-deep strut in warm waters isn't something everyone can say they've done with a significant other, or maybe at all. Similarly a slow raft ride down the Martha Brae or Rio Grande river is a level of tranquility you probably never knew existed or was needed! It's as if time is paused to specifically allow appreciation of nature's splendour.
Recipe for Romance
There are a plethora of restaurants for couples to choose from all over the island, from establishments with sweeping city views to beachside eateries primed for romance.
A scenic picnic on the grounds of a lush garden like Hope Botanical Gardens or Cranbrook Flower Forest can be a simple afternoon well spent together. If you'd like to take your relationship higher (literally), consider indulging in a meal amongst the clouds at hilltop restaurants like those along the Blue Mountain Culinary Trail. After which, you can further admire the outdoors by soaking up the views and strolling around the Blue and John Crow Mountains National Park. 
We know marriage is a new beginning; add petals to your beautiful love story with a remarkable experience. Get together and feel alright with a honeymoon in Jamaica!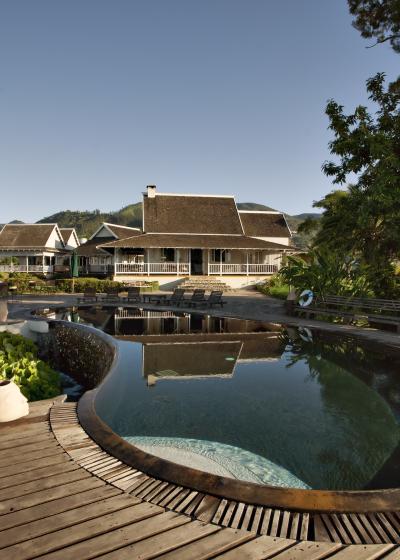 Melia Braco Village
Experience the perfect blend of a private colonial villa and the Caribbean sea breeze at the Melia Braco Village.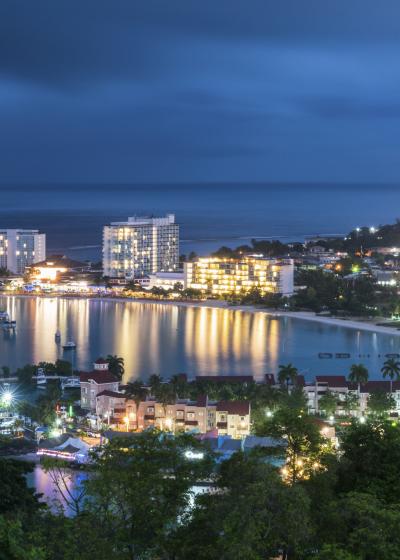 Have you ever considered exchanging "I do's" at a mystical castle or maybe at an expansive botanical garden?