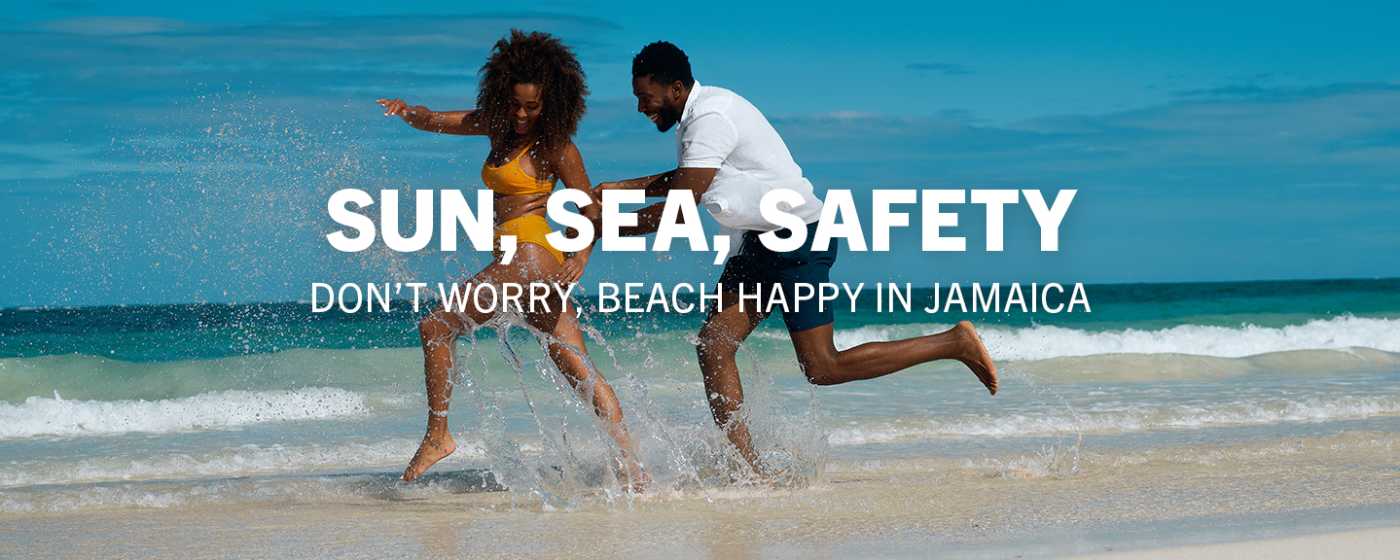 Don't Worry, Beach Happy
Don't Worry, Beach Happy in JAMAICA
You've dreamt about it all year. The warm island breeze against your skin. The tropical scent of a crystal-blue sea. The fiery taste of pepperwood spice. Friends, it's time to take paradise from a dream, back into a reality.
In JAMAICA, it's in our culture to take care of others. The health and wellness of our visitors and citizens is our utmost priority. We've implemented protocols that include social distancing, wearing of masks, hand sanitation, and required negative COVID-19 PCR or Antigen tests upon arrival. We've worked alongside JAMAICA Cares, a ground-breaking travel protection and emergency service program to provide visitors peace of mind. Plus, our Global Safety Stamp designation identifies JAMAICA as a world leader in tourism COVID-19 management.
Now, here are a few ways to beach happy during your holiday in JAMAICA.
The Most Beautiful Experiences Under The Sun
Plan Your Trip to JAMAICA