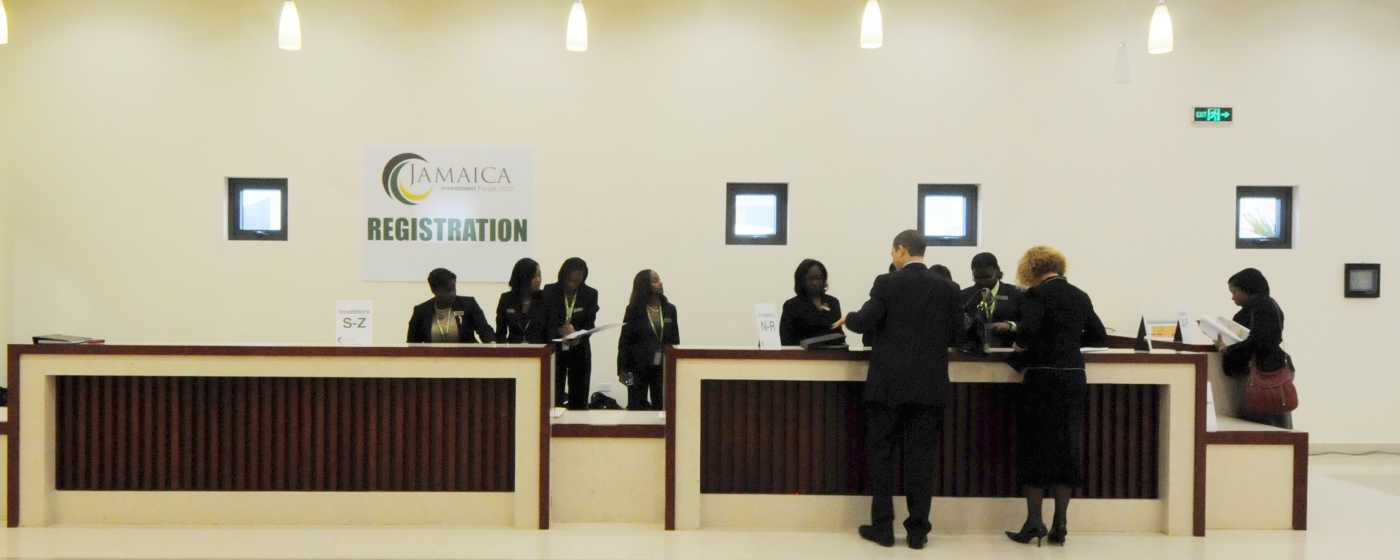 Jamaica Means Business
Jamaica Means Business
With convenient non-stop service, great hotels, convention centers, state of the art technology and with people yearning to please, Jamaica is certain to offer the right fit for your groups and conventions. This is all available within a backdrop of natural beauty and warmth that will leave your clients awed, inspired and reinvigorated.
The island has had the distinction of hosting multiple conferences including those affiliated with international organizations such as the United Nations World Tourism Organization (UNWTO), the Word Bank, the International Monetary Fund (IMF), the Organization of American States (OAS), regional and academic institutions. Trade shows and exhibitions of all types have also found their space and place in Jamaica.
Boosted by a first-class telecommunications infrastructure, exceptional event planners and support services, Jamaica means business. Shipping and logistics services allow for the almost seamless conveyance of freight and goods from any part of the world. And, with its buoyant manufacturing and agriculture sectors, quality local products, including our world famous Blue Mountain coffee, rum and jerk sauces, are readily available to enhance any special meeting or event, no matter how large.
The island is known for its creative industry, particularly music. International reggae artistes grace local stages year round; artistes and artisans, poets, comedians and musicians all are part of the creative tapestry that is Jamaica.