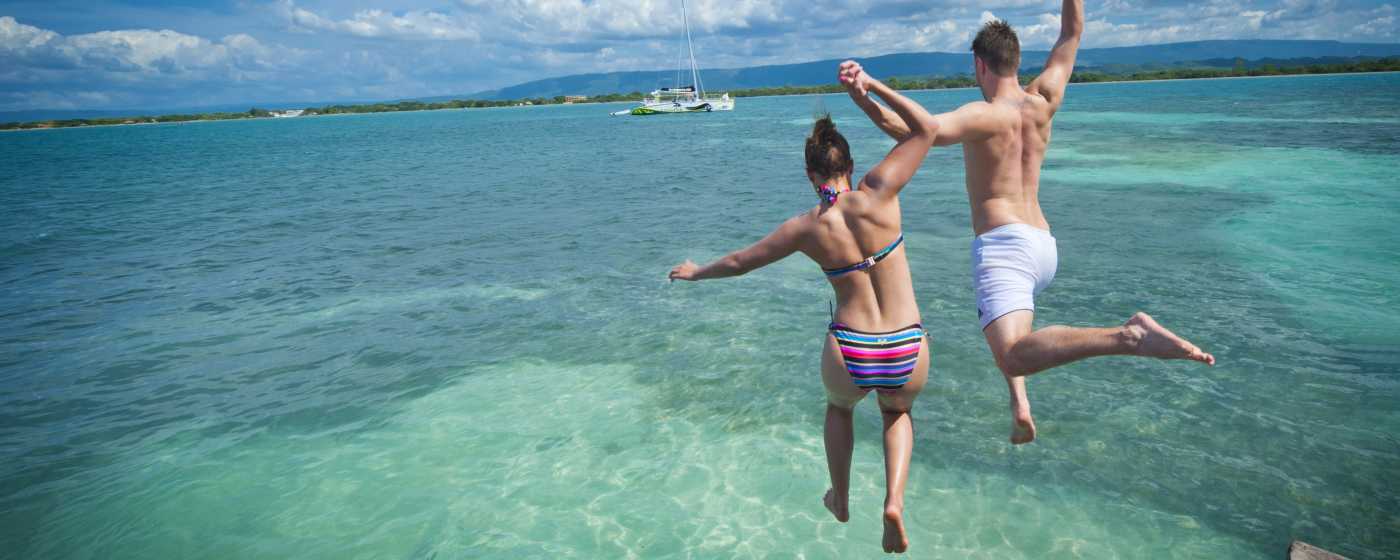 About the Program
About the Program
Meet-the-People is not only for adults. Children can meet children, too! We can make Jamaica more fun for your little ragamuffins by introducing them to Jamaican playmates. Just like the adults, we'll match your children with kids of the same age group and hobbies. Who knows? It could be the start of a terrific pen-pal relationship.

Meet-the-People is offered free of cost. That's right – there's no cost to you. It's our treat to welcome you to Jamaica and share the sights, sounds and flavours of our majestic island paradise. The Jamaica Tourist Board will make all arrangements for you to participate in the Meet-the-People programme! Once you know your travel dates, simply sign up online, or contact the nearest Jamaica Tourist Board office.
From our pool of over 700 Meet-the-People volunteers, the Jamaica Tourist Board's coordinator will identify individuals that share your interests. We will get in touch with you shortly after you arrive in Jamaica to confirm arrangements for your Meet-the-People get-together.

Should you wish to wait until you are on the island to arrange your Meet-the-People date, no problem! If you are staying at a hotel or inn, just ask about the program at the reception desk, or simply contact the local Jamaica Tourist Board office.

So let one of us show you our home. We guarantee you will have an extraordinary time. Whether it's the memories of your outing or the friendships you have formed, the Meet-the-People experience will stay with you long after you've left Jamaica.