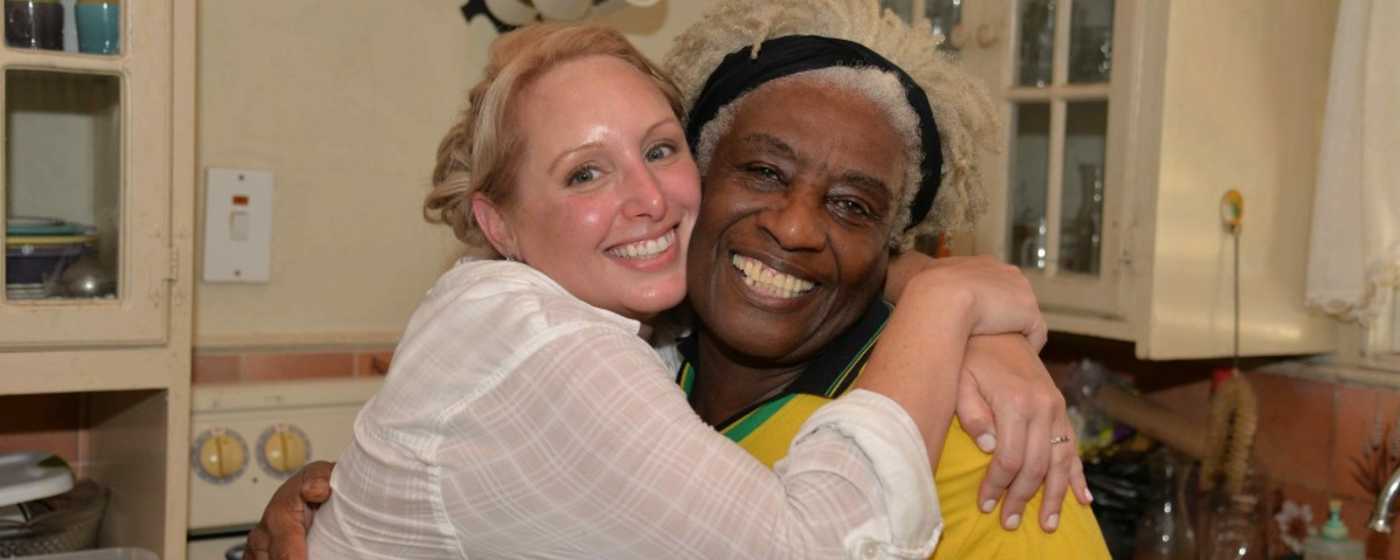 Meet the People Program
Meet the People Program
become one of us
Is there any better way to get to know Jamaica than to spend time with us on your travels? Our Meet the People Program matches you to Jamaicans with similar interests.
Share In The Jamaican Experience
What better way to experience the culture of a nation than through its people? For travellers seeking an insight into the Jamaican experience, our Meet the People programme provides an ideal option.

Launched in 1968 by the Jamaica Tourist Board (JTB), the Meet the People programme reaches out to visitors curious to explore the culture of this vibrant Caribbean island, taking them beyond the traditional resort and beach setting into the colourful realm of Jamaica's lifestyle, tradition and customs. Meet the People is offered to individuals and families at no cost.

An Enriching Experience of Hospitality
The programme allows visitors to meet our Meet the People Ambassadors and their friends who share a common profession, hobby, or interest that will enhance their enjoyment of another side of Jamaica. Visitors may get to meet a family or a fellow musician, doctor, chef, dancer, farmer, teacher, beautician, photographer, nurse, artist, or participate in a wide range of activities, such as hiking, shopping at a local craft or food market, visiting a church, or a school, touring a facility or conversing over a cup of Jamaica's famous Blue Mountain coffee.

Whatever the focus, these activities are uniquely Jamaican, providing an island experience that only our people can create, and a pathway to the unique aspects of Jamaica's rich endearing heritage in its people, culture, music, cuisine and natural landscape. In true Jamaican fashion, these MTP Volunteer Ambassadors offer a hand of friendship and hospitality to visitors who genuinely want to know the Jamaican way of life.

The Jamaica Tourist Board will make arrangements for you to participate in the Meet the People programme! Once you know your travel dates, simply sign up, or contact the nearest Jamaica Tourist Board office.

From our pool of Meet the People Ambassadors, the Jamaica Tourist Board's coordinator will identify individuals who share your interests. We will get in touch with you shortly after you arrive in Jamaica to confirm arrangements for your Meet the People experience.

Should you wish to wait until you are on the island to arrange your Meet the People experience, no problem! If you are staying at a hotel, inn, or villa, just ask about the programme at the reception desk, or simply contact the local Jamaica Tourist Board office. It is all about making new friends, sharing our home and enjoying good times.

Whether it's the memories of your outing or the friendship you have formed, the Meet the People experience will stay with you long after you've left Jamaica!