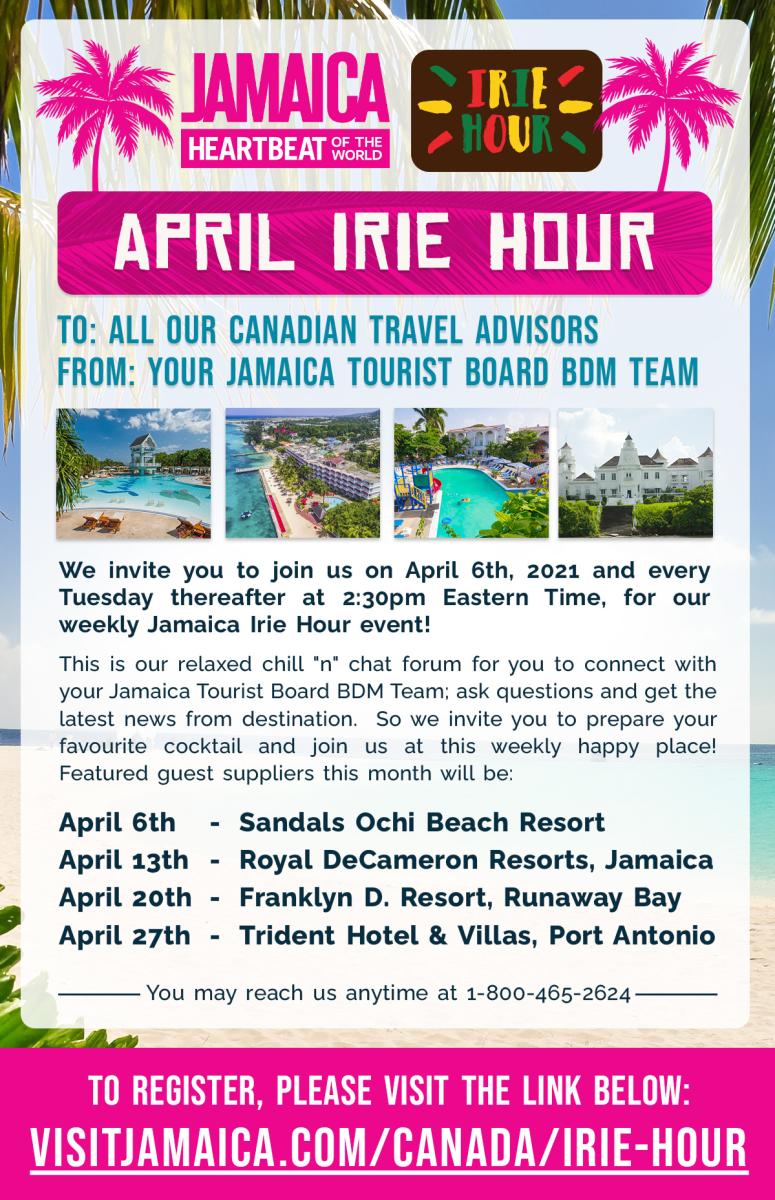 Thank you for engaging with us today! Our industry has changed in so many fundamental ways. How we interact as citizens and travel industry partners, will likely not be the same for some time. In recognition of this, we at the Jamaica Tourist Board are adjusting to this new normal and enhancing the ways in which we engage with you, our valued retail partners.
Until we can again come out to meet with you in person, every Tuesday at 2:30pm EDT we will host the Jamaica "IRIE" Hour, via the Zoom platform.  Your BDM Team will be here to answer any questions you may have  and provide you the latest news from destination. We will have a special industry guest each week, who will give a quick update on their product.
So prepare your favourite cocktail; reach for a cold Red Stripe; maybe brew some fresh Blue Mountain Coffee; pour a tall glass of Ting or savour some of Appleton Jamaica's finest! Get comfortable and join us for this fun & relaxing chill 'n chat hour, every Tuesday at 2:30pm.  Select "CLICK HERE" above to register.
You may connect with your territory BDM at anytime,  from the "Contact Us" tab to the right of this screen. We endeavour to provide a response to you in the shortest possible time.