Events in May 2023
International Reggae and World Music Awards (IRAWMA): May 7, 2023
Location: Jamaica Pegasus Hotel
IRAWMA, having been hosted by Martin's International for 39 consecutive years, is one of the longest running award events of its kind. It is hosted annually in May to acknowledge and honor the accomplishments and contributions of entertainers in various categories of reggae and world music, presenting over 30 award categories and 10 Special Awards. This red carpet experience will include live-stream of Awards, cocktails, artist mingle and entertainment.
Website: www.irawma.com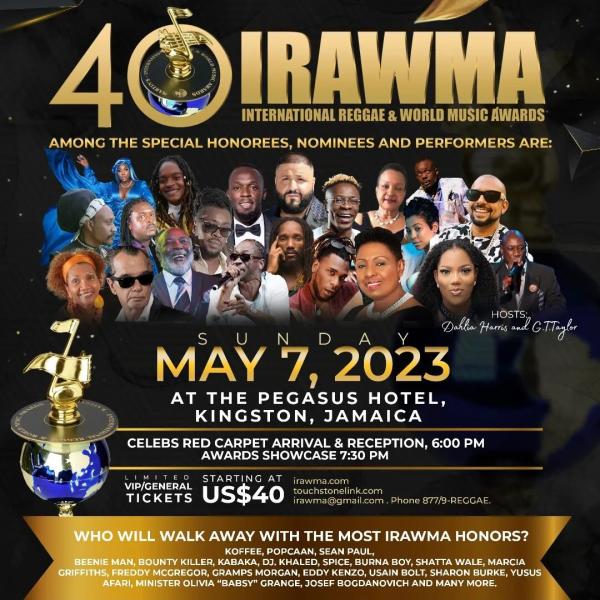 Mocha Fest: May 25-30, 2023
Location: Negril, Jamaica
This is an annual 5-day most liberating, unique urban vacation and party series festival hosted in Negril every year over the Memorial Day Weekend.  The event usually attracts mainly African Americans adults between the ages of 25-45 years. Come and party with some of the most amazing, free-spirited adults you will find anywhere on the planet. 
Website: www.vacationparties.com | www.mochafest.com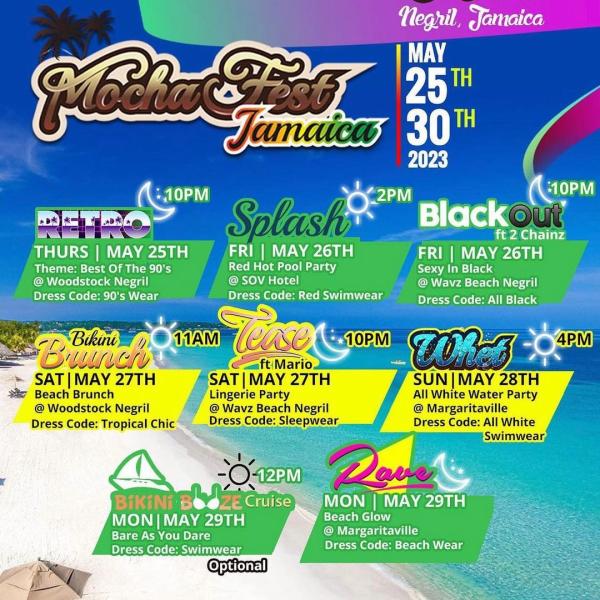 Calabash Literary Festival "For Word": May 26-28, 2023
Location: Treasure Beach, South Coast
Every other year, for three very intense days, Treasure Beach is transformed as the renowned Calabash Literary Festival takes over our rustic island outpost. Readings, interviews and open-mic sessions start each morning and wind-down as the sun sets. Thousands from around the world come to see literary talents as diverse as Junot Diaz, Zadie Smith, Chigozie Obioma, Michael Ondaatje, Wole Soyinka, Billy Collins, Tishani Doshi, Edwidge Danticat, Robert Pinsky, Eleanor Catton and Salman Rushdie. There are native sons, like Booker Prize winner, Marlon James and, beloved returnees, like Paul Holdengraber, who regularly interviews festival headliners. 
Website: www.calabash.org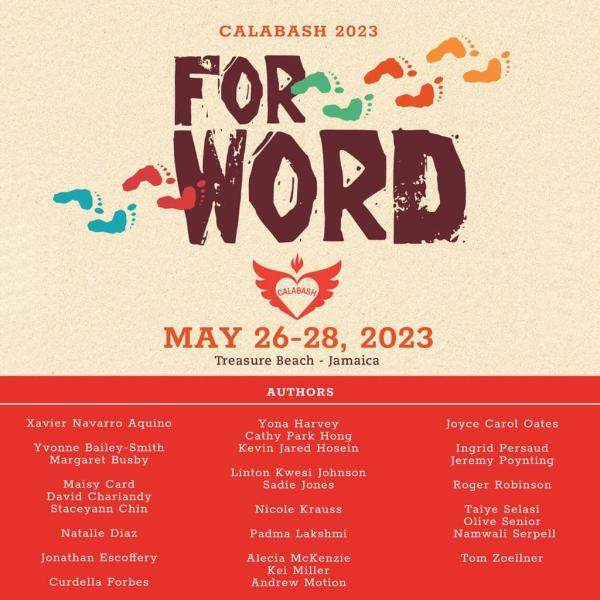 Vinyl Record Collectors – Memorial Weekend Event (Jamaica): May 26-29, 2023
Location: Varied venues, Kingston
The Vinyl Record Collectors Association (VRCA) will be hosting the 26th staging on its' annual Memorial Weekend Celebrations May 26-29, 2023 in Jamaica. This will be their first major event post Covid-19, supporters in the USA, Canada, UK, plus locals are all enthusiastic to participate in this event.  As a precursor to this event similar events were hosted in Florida in October and the annual New York Christmas Party was held December 10, 2022. Events will be staged at the Caymanas Golf Club and the Boon Hall Oasis in Kingston.
Website: www.thevrca.com