Go to www.visitjamaica.com/deals/ and check out all the amazing deals to get you started on your trip to Jamaica or speak with one of our experienced travel specialists here on Messenger.
It is about to get a few degrees hotter in Jamaica this summer! Here are six reasons why this stunning tropical island should be your destination of choice for Summer 2022.
Jamaica Carnival, July 1-10
It's time to book your flight as Jamaica Carnival returns after a two-year hiatus. Join the revelers marching and partying throughout the streets of Kingston in skimpy costumes made from colorful fabrics, beads, feathers, sequins, ribbons, glass mirrors, horns, and shells. Jamaica Carnival is a truly exhilarating experience for lovers of Caribbean culture and music. Party all day and night with the carnival band of your choice and immerse yourself in the intoxicating rhythms of Reggae, Dancehall, Soca and Calypso.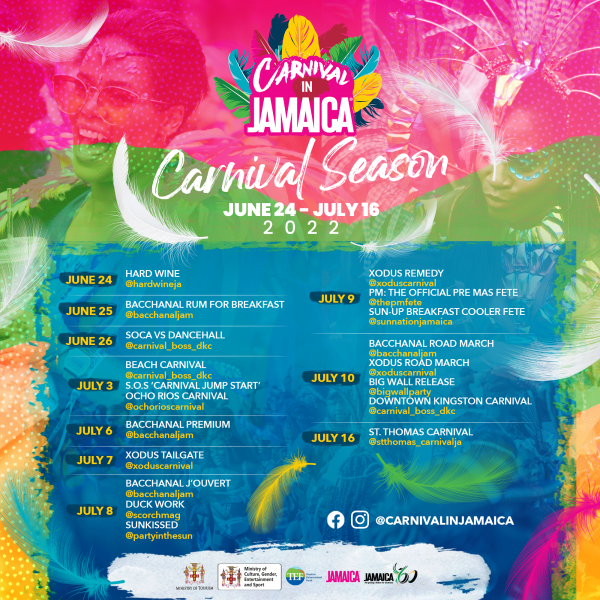 Boston Jerk Celebrations, July 9 - 10
Get ready for the Boston Jerk Celebrations in scenic "Portie". Dubbed Portland's Jerk Weekend, this two-day festival highlights a smorgasbord of finger-licking jerk cuisine and features a church service along with cultural presentations and live entertainment. Bring your family, friends and your stomach and come celebrate with us!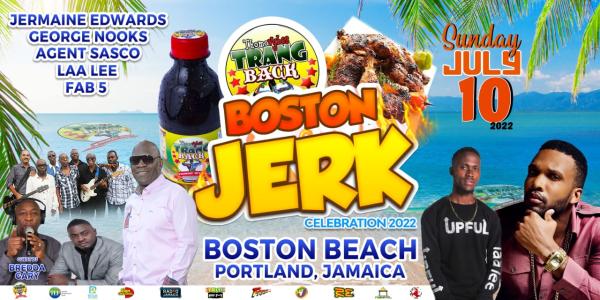 The world renown Reggae Sumfest, one of Jamaica's most iconic and anticipated summer concert series for Reggae and Dancehall aficionados returns live this summer. Pack your bags for an All-White Blitz party, Sound System Explosion, Beach Party, and the main concerts. Stage lineup includes: Shenseea, Dexta Depp's, Shabba Ranks, Koffee, Sizzla, Beres Hammond and more!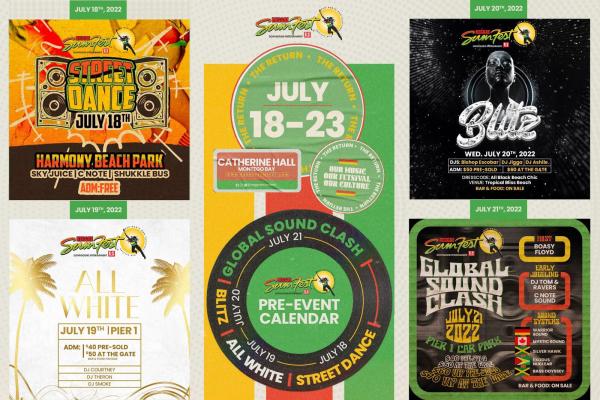 Dream Weekend, July 29 - August 1
Shrug off your cares, leave your inhibitions behind and head for the Capital of Casual this summer. Dream Weekend is in sight!! Revel in this weeklong series of events featuring an average of ten back-to-back parties held on the shores of Negril's famous seven-mile beach. Jamaica's hottest DJs and entertainers, fused with a high energy party vibe make this weekend a dream come true for you and your party crew. So, gather all your friends and have a "hot girl or hot boy summer" at one of the most exciting party experiences for Summer 2022.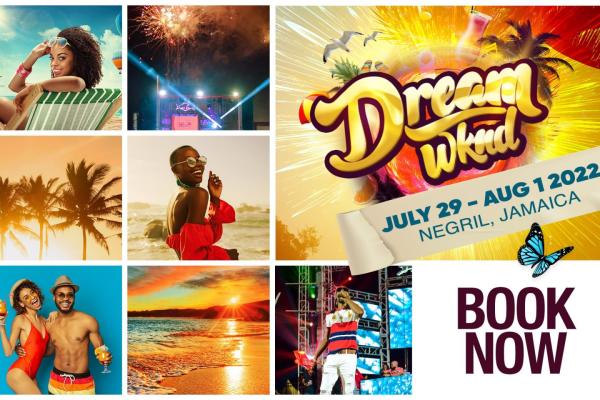 Jamaica 60 celebrations, August 1-6
On August 6, 2022, Jamaica will observe 60 years of Independence as an Island Nation. This Diamond Jubilee milestone will be commemorated with a myriad of events and activities during the first week of August. Dubbed "Emancipendence" Week in celebration of both Emancipation and Independence, events include: The Jamaica 60 Festival Village at Independence Park, National Stadium; Festival Queen Coronation; Jamaica 60 Film Festival; Mello-GO-Roun; Independence Grand Gala, to name a few. Jamaica 60 celebrations is an ideal opportunity for you to learn more about the island's rich history and culture. Whatever your affiliation is with this diverse and fascinating island, be it local, Diaspora or tourist, there is always something new to discover about Jamaica.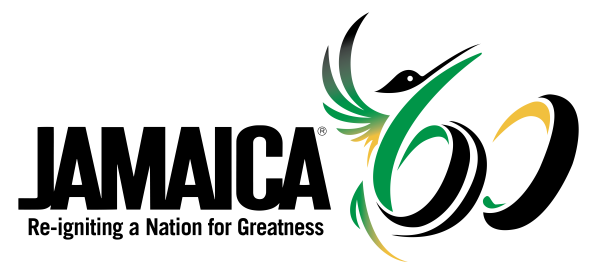 Your Best Weekend Ever, August 5-8
Best Weekend Ever is the newest luxury experience that is characterized by Jamaica's most signature events series, premium cuisine and high energy music with the guarantee that patrons will actually have the 'best weekend ever!' In celebration of Jamaica's Independence; Best Weekend Ever is the curation of 6 events in 4 days (August 5-8) that provides partygoers in Jamaica and in the Diaspora an 'escape to paradise' in the resort town of Ocho Rios, St. Ann to create the best memories ever; while being exposed to some of the most beautiful attractions, adventurous tours and gastronomic delights!